Cultural Climate Support
In our UT College of Pharmacy, our goal is to cultivate a culture of care for every individual within our college and the communities we serve. In doing so, we welcome inquiries for support regarding Diversity, Equity, Accessibility, & Inclusion (DEAI) in the UT College of Pharmacy or any UT Pharmacy affiliated experiential sites. In addition, please feel free to share any positive feedback about experiences you've had in the UTCOP or at your experiential site, as those will also help us to advance a culture of inclusive excellence.
Factors that do not support a culture of care in our college can include (but are not limited to) a behavior or organizational culture that is derogatory or hostile in nature, and targets an individual based on their actual or perceived race, ethnicity, color, religion, national origin, disability, veteran status, marital/familial status, possession of a General Education Development Certificate (GED) as compared to a high school diploma, sexual orientation, gender identity, gender expression, sex, age, or genetic information.
At the UT College of Pharmacy, we strive to educate our community members in an effort to eliminate disparities, grow awareness, and build empathic connections for better understanding and an intentionally inclusive community.  Please consider one of the following outlets if you would like support:
1. Present at a monthly standing DEAI Committee meeting.  Contact salinasj4@uthscsa.edu to request to add an agenda item.
2. Celebrate an exemplar of DEAI or share actions that advance this value for our college through a UTCOP Carolyn Brown DEAI Champion Award nomination when applications open.
Diversity Statement
The College of Pharmacy at UT Austin, ranked among the top pharmacy programs in the country, aims to be an exemplar of intersectionally inclusive excellence through a rigorous approach to the understanding of intercultural engagement in our ever-expanding global world and knowledge economy.
The College of Pharmacy further labors to uphold a vision that inspires and challenges, yet explicitly affirms the students, staff, and faculty of our diverse community with authentic appreciation for the differences that engineer our pluralistic ingenuity. Our commitment to be intentionally inclusive in the culture, curriculum, and practices of the College of Pharmacy is resolute.
Statement on Gender Equity and Underrepresented Minorities
The University of Texas at Austin and the College of Pharmacy place a high priority on ensuring that the campus is a place where diverse people, ideas, and perspectives can flourish.  To learn more, visit our UT Office for Inclusion and Equity.
Dr. Carolyn Brown represents the College of Pharmacy on the University Faculty Gender Equity Council.
Additional Statements
Acknowledging the Pain and Progress of Our Indigenous Community (7/12/2020)

Greetings UTCOP Family,

I hope this message finds you well and motivated for another week ahead. This past week was a reflective one for many reasons. Through that reflection, I aim to be intentional in my efforts to amplify the experiences of our BIPOC (Black, Indigenous, and People of Color) communities, along with other historically marginalized identities to foster an intentionally inclusive community. In events that none of us could have ever foreseen, these conversations are happening spherically now- in our college, across our institution, and around the nation and world. Some of the dialogue brought forth has been painful (to tell and to hear) and at the same time, even healing. In short, progress is often borne of discomfort, and I'm writing now to underscore this point. Much of the city and campus spaces that our buildings and bodies currently occupy must also be acknowledged with respect to the indigenous lands that were dispossessed, as a consequence.

On July 9th, the Supreme Court ruled that a large part of eastern Oklahoma falls within a Native American reservation. This case served to confront the United States' long and shameful history of disavowed treaties and the forced removals of Indigenous tribes from their land. Much of which is still residually felt today.

Buttressed by years of demonstrations and protests, it was also determined last week that the Dakota Access Pipeline must now shut down pending an environmental review and subsequently be emptied of oil in August. This was a monumental victory for the Standing Rock Sioux Tribe, other Native American communities, and environmental groups who have actively fought the project for years.

I share these current events not as a political statement but to acknowledge the continued struggle and recent gains of the Indigenous community. Our Indigenous brothers, sisters, and siblings are fewer in number, and as a result, are often forgotten and pushed further into the margins by our lack of acknowledgement. Please join me in reflection today and every day in recognizing their struggles and celebrating their contributions to our existence, that which is taught and visible to us, and that which is lesser known.

Wishing you a wonderful week ahead…

Warmest Regards,
Skyller Walkes, Ph.D.
American Association of Colleges of Pharmacy (AACP) House of Delegates policies related to structural racism, healthcare equity, and pharmacy education (7/16/2020)

The members of the American Association of Colleges of Pharmacy support the Association's commitment to "…fostering an inclusive community" and "…affirming our commitment to racial equality, equity and justice"; and that as educators, researchers, and healthcare professionals, members of the American Association of Colleges of Pharmacy are committed to the principles of diversity, equity, inclusion, accessibility, justice and anti-racism; and will seek opportunities to eradicate structural and systemic racism to address social determinants of health, diminish health disparities, and promote racial equity.

The bolded section is new policy added to AACP's existing policy

"AACP supports the integration within core curriculum and programs regarding the historical and current impact of structural and systemic racism and cultural biases on health care disparities, including strategies to promote health equity and delivery of culturally competent care."
"I'm Sorry" Isn't Enough, Action Must Also Fortify the Spirit of Apology (3/17/2021)

Dear UTCOP Community,

I'm writing to you today looking out of my open window at birds chirping, with the breeze tickling my face, and the sun illuminating all that it shines upon.  By all accounts, it should be a glorious day and yet, my heart couldn't feel more heavy.  Senseless tragedy has struck our hearts and extended community once again.  Anti-Asian racism is not new and yet, in the past few years, it has continued to gain momentum, becoming even more visible without consequence.  To be silent is to be complicit, and this community cannot and will not be silent in the face of racism or any other pain that denigrates the gift of diversity in our community. 

Along that vein, I'm writing to affirm to our UTCOP community and beyond, that we stand in unapologetic solidarity with our Asian-American and Pacific-Islander (AAPI) -identifying brothers, sisters, and siblings against racism and hate of any kind.  We do this not simply because we are colleagues or peers, but because in principle, we have all experienced another attack on our collective humanity and that is a tragedy for us all. 

Far too often, those with marginalized identities are forced to contend with bigotry and aggression (however covert or insidious), and even violence because we are perceived to be different, perceived to be suspicious, perceived to be a threat, perceived to be anything but beautifully human. To have learned about the despicable murders that occurred in Georgia yesterday evening, where eight people were viciously snatched away from their loved ones, six of whom were Asian-identifying women, broke my heart and bruised my spirit. I've no doubt that many of you are experiencing similar pain and many of you are experiencing the type of pain that can only be experienced when loss feels deeply personal.  For that, I am so very sorry- because that sense of loss is eerily familiar.  For that, I am angry- because violence that attempts to rob us of our dignity is cowardice, shameful, and despicable.  For that, I am with you- because we will not let this tragedy be spun in a way that trivializes the sheer brutality of what identity-centric violence does to the spirit of its community members.   Moreover, what it intends to do to the spirit of human dignity.  

It is not critical in this moment to dispute the "why" or try to spin the story to somehow not be about identity in some way, because nothing postulated can help to make sense of this horrific act.  Rather, I will spend my energies underscoring what I DO KNOW.  Each of you matters and your pain is real and justified.  You have a right to feel affirmed not only in this moment and for this heartbreaking reason, but in EVERY MOMENT because you matter and the beauty of your indomitable spirit is celebrated merely because you exist.   You exist beautifully.  This will not be forgotten or abated with the passage of time as so many tragedies are because we return comfortably to our routines.  Rather, in this community, we will hold onto our resolve to be co-conspirators in eliminating hate and standing in the gap for those who are experiencing the pain of marginality and loss.  We will NAME IT because in not doing so, we are protecting the transgression.  We will humbly reject our membership into a community of "victimhood" because we are strong and we will not suffer silently but instead, insist that as a community of activators we refuse to be bystanders to bigotry of any kind, especially the kind that diminishes the unique beauty and human dignity that our diverse community brings. This is not performative.  This is not lip service.  This is not a DEAI action item to check. This is about human dignity and our commitment to embody that philosophy in this college, this university, this country, and our global world.  We have a responsibility in this- yesterday, today, tomorrow, and evermore. 

To my Asian-American and Pacific-Islander-identifying brothers, sisters, and siblings here and throughout the diaspora- YOU ARE NOT ALONE.  YOUR PAIN MATTERS.  YOUR LOSS IS FELT because it is also our loss.  As a reminder, it is our collective responsibility to be vigilant in our efforts of actionable support for anyone who has had to suffer through an identity-centric experience.  Please don't hesitate to reach out to Gretchen Rees for mental health support, as we aim to heal.  Sending you love and healing in the spirit of UBUNTU- I am, because you are.

Warmest Regards,
Skyller Walkes, PhD
The University of Texas at Austin Coalition of Diversity, Equity, and Inclusion Officers' Statement of Solidarity with the AAPI community (3/24/2021)

Dear members of the UT Austin community,

It is with deep regret and sadness that we reach out to you about last week's violence in Atlanta. While the police investigation into the motive for these murders continues, the deaths of these eight victims — six of whom were Asian and seven of whom were women—standout for the backdrop against which they occurred.

For a year, Asian Americans have been violently scapegoated for the devastating pandemic at all levels of U.S. society. Although, historically speaking, this is not the first time the AAPI community has experienced the vitriol of scapegoating and institutional racism. History tells a grim tale of such examples that date back to the mid-nineteenth century.

On the same day of the Atlanta murders, Stop AAPI Hate announced that it has received nearly 3,800 reports of hate incidents against Asian Americans in the past year. Women reported over twice as many incidents as men. These events deeply affect our colleagues, students, alumni, friends, and families within the Asian, Asian-American, and Pacific Islander communities.

We stand against white supremacy and misogyny. We reaffirm our unequivocal, steadfast support for the many AAPI individuals and women in the UT Austin student body, staff and faculty; you are essential members of our community. We want all members of the UT Austin community to know that they are welcome here, that they are supported and that they belong here. We underscore the importance of allyship in times like these, and encourage you to reach out to and support one another. We all pledge to work together to eradicate hatred and violence.

Should you or anyone you know need added support, please reach out to use University support resources. Students can reach out to the Counseling and Mental Health Center or use the center's Thrive at UT App at any time. Faculty and staff members can access the many resources identified by the Employee Assistance Program. You can also reach out to your diversity officer in your school. Finally, please consider attending "Confronting Anti-Asian Racism: A Bystander Intervention Workshop" organized by UT faculty and staff.

In solidarity and support,

Edmund T Gordon, Vice Provost of Diversity, University of Texas at Austin

Christine Julien, Associate Dean for Diversity, Equity, and Inclusion, Cockrell School of Engineering

Rich Reddick, Associate Dean for Equity, Community Engagement, and Outreach, College of Education

John Yancey, Associate Dean of Diversity, Equity, and Inclusion, College of Fine Arts

Monique Pikus, Director of Diversity and Organizational Climate, College of Liberal Arts

Shelley Payne, Advisor for Diversity and Inclusion, College of Natural Sciences

Skyller Walkes, Assistant Dean for Diversity and Inclusion, College of Pharmacy

Rene Salazar, Assistant Dean for Diversity, Dell Medical School

Sam Moore, Director of Outreach and Diversity Programs, Jackson School of Geosciences

Victoria DeFrancesco Soto, Director of Civic Engagement, LBJ School of Public Affairs

Raji Srinivasan, Associate Dean for Diversity and Inclusion, McCombs School of Business

Ya'Ke Smith, Associate Dean for Diversity, Equity, and Inclusion, Moody College of Communication

Shavonne Henderson, Director of Student Equity and Inclusion, School of Law

Esther Calzada, Associate Dean for Equity and Inclusion, Steve Hicks School of Social Work

Phaedra Abbott, Diversity Director, School of Undergraduate Studies

Learning Opportunities and Resources
Please visit our Learning Opportunities and Resources page for a collection of resources curated by Dr. Skyller Walkes.
Course Spotlight

Students in the PharmD program at the University of Texas at Austin College of Pharmacy have the opportunity to take courses designed to enhance their understanding and awareness of global cultures and cultural diversity.  The courses highlighted below have been designated with special flags related to the enriching experiences that these courses provide.

Global Cultures Flag
PHM 380T Global Health (Dr. Joseph Brewster)

Cultural Diversity Flag
PHM 283L Health Behavior and Health Outcomes (Dr. Carolyn Brown)
Names Are a Gateway to Our Identity: Let's honor both by pronouncing names correctly

The University of Texas at Austin has a Canvas integration for the NameCoach application.  NameCoach allows students, faculty, and others associated with a Canvas course to record audio pronunciations of their names. 

Please visit this link to learn more about NameCoach and how to record your own name pronunciation, as well as listen to the name recordings of others in your classes.
Newsletter

Read the Fall 2022 edition of DiversiTEA Corner, the newsletter about topics and events regarding inclusion, diversity, equity, and accessibility at the UT College of Pharmacy.

Past Issues:

DiversiTEA Corner - Spring 2022

DiversiTEA Corner - Spring 2020

DiversiTEA Corner – Fall 2019
Posters and Stickers

The College of Pharmacy has created posters and stickers in multiple languages in an effort to get its message out on creating a climate conducive to learning and creating knowledge for every person in the community. Feel free to download and print these items for your own use, display, and distribution.

Posters (all files are PDFs)

You Belong Here, 11″ x 17″, English
You Belong Here, Half Letter, English
Tú Perteneces Aquí, 11″ x 17″, Español
Tú Perteneces Aquí, Half Letter, Español
당신은 여기에 속해 있습니다, 11″ x 17″, Korean
당신은 여기에 속해 있습니다, Half Letter, Korean
你是我们的一员, 11″ x 17″, Mandarin
你是我们的一员, Half Sheet, Mandarin

Stickers (all files are PDFs)

All Belong Here, English
We Belong Here, English
Y'all Belong Here, English
Tú Perteneces Aquí, Español
Todos Pertenecemos Aquí, Español
당신은 여기에 속해 있습니다, Korean
你是我们的一员, Mandarin
The University of Texas at Austin College of Pharmacy received the 2020 Health Professions Higher Education Excellence in Diversity (HEED) Award from INSIGHT Into Diversity magazine, the oldest and largest diversity-focused publication in higher education.
The UT College of Pharmacy has sought to advance its commitment and demonstration to diversity, equity, accessibility, and inclusion through the mediums of intentional engagement, open and authentic dialogue, and an integrated curriculum.
Through these efforts, the college hopes to inspire, prepare, and empower our 21st century learners to be the innovative and culturally competent pharmacy leaders of tomorrow.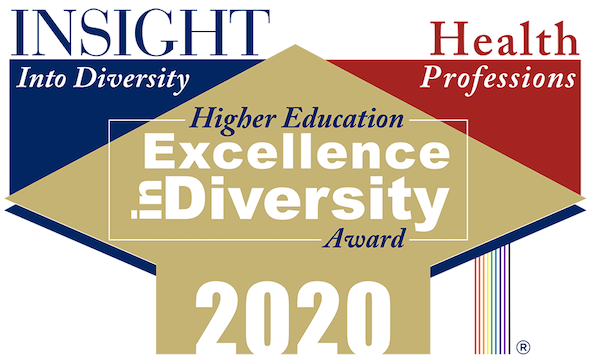 Equity & Diversity in the news