The CPC (Cultural Proficiency Committee) coordinates grants awarded for the development, implementation, and support of programs that will have a positive impact, and/or inspire more diversity in our pharmacy school.

Projects allow our students to learn about and work with diverse populations, to celebrate and learn about the varied cultures in which they will live and work, and to inspire others to pursue pharmacy as a career. 

The Walgreens Diversity Program Grant is one of the annual financial support opportunities which help students accomplish diversity focused projects and research.
Example Diversity Events & Projects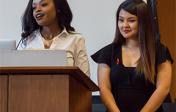 Pharmacy Formal and Benefit for AIDS Services of Austin (ASA)
The Student National Pharmaceutical Association (SNPhA) sponsored a formal event designed to raise funds for ASA while increasing student awareness of HIV/AIDS and of opportunities for community outreach. Speakers from ASA, SNPhA, and Walgeens provided valuable information about services in the Austin community and ASA initiatives. Students in attendance were also treated to an evening of entertainment as they raised funds to donate to ASA.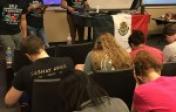 Spanish Language Seminar
UT Austin's College of Pharmacy Spanish Seminar is hosted annually by the Hispanic Association of Pharmacists (HAP). HAP has developed this Spanish workshop with the objective of helping anyone working in the field of pharmacy who would like to enhance their Spanish speaking and listening skills. The seminar allows attendees to practice Spanish vocabulary to improve their basic conversational skills, while teaching them essential words and phrases that pertain to various pharmacy practice settings.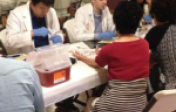 Korean Community Health Screening
Students from two pharmacy student organizations, Student National Pharmaceutical Association and Christian Pharmacists Fellowship International jointly offered free health screenings to Austin's Korean community under the guidance of preceptor Dr. Richard Chon. The screenings included BP, BMI, body fat %, blood glucose, total cholesterol and A1C screenings. Movable walls were also set up to create private areas for lifestyle counseling with a nursing student.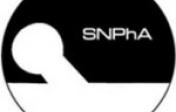 African-American Jeopardy
In celebration of Black History Month, the Student National Pharmaceutical Association (SNPhA) hosted an African-American Jeopardy game which promoted learning about various pioneers in the African-American community in sports, science, medicine, entertainment and the history of SNPhA.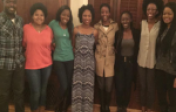 Fest Africa
Members of Student National Pharmaceutical Association attended Fest Africa, an annual showcase of African culture hosted by the UT African Students Association. Performances included skits, poetry, singing and traditional dances which included a performance by pharmacy student Samir Yusuf.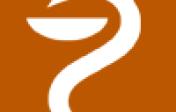 Men's Health Management Focus Group Initiative
With guidance from Faculty Advisor Dr. Jamie Barner, pharmacy student Chibuokem Amuneke-Nze began a new research and outreach initiative to provide underserved males in the Austin community an opportunity to have targeted medical screening and intervention. The research project focused on addressing and understanding the unique issues faced by men from a various socioeconomic, professional, and political backgrounds and to collect feedback, via a short survey & follow-up, regarding their health status and the intervention's impact on the participants. The goal of the research is to gain a better understanding of the mentality and health perceptions held by underserved men as well as to provide an intervention that affords men the ability to take charge of their health outcomes.
Cultural Proficiency Committee
The Cultural Proficiency Committee of the College of Pharmacy works to create and maintain a learning, research, and work environment (both physical and social) that promotes and values diversity of people, beliefs and ideas.
Objectives of this standing committee:
to promote education and training opportunities as well as college activities for faculty, staff and students in support of creating an inclusive working and learning environment.
 
to facilitate the incorporation of content and learning strategies throughout the entire curriculum to strengthen students' cultural competency.
 
to improve two-way communications with off-campus faculty.
 
to improve communication with families of current and prospective students as well as with the broader community by promoting the College's commitment to cultural diversity and proficiency.
Accomplishments of this committee:
Established College-wide Cultural Celebrations*
 
Diversity Forums
 
Grants Awarded to support events and projects with objectives relevant to diversity education
 
Faculty/Staff Survey and Report which measures opinions on diversity and gender equity
*The Pharmacy Council co-sponsored the Cultural Celebrations until 2014, when it took over sole sponsorship of the event.