About Michael Lester
A native of Pleasanton, Texas, Mike Lester became a Texas Longhorn pharmacist in 1979 when he earned his B.S. in pharmacy. Since then, he has distinguished his career with an entrepreneurial drive to deliver health care with innovation and efficiency.
His career includes 35 years in the multi-site health care services and pharmaceutical life sciences fields. Mike has successfully capitalized and assembled top tier management teams and implemented strategic and tactical business plans throughout his career. As a result, he has created long term value for employees, patients, and shareholders.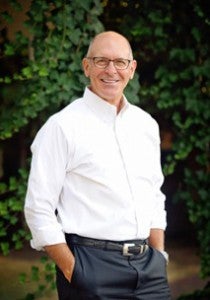 He was founder and CEO of:
Accelecare Wound Centers, a comprehensive wound care and disease management company;
Radiant Research, a comprehensive clinical research company providing Phase I-IV study conduct and drug development services to the biopharmaceutical industry; and
ContinueCare Health Systems, a high tech home, and alternate site infusion therapy company.
He founded LifeStance Health, a behavioral health company, and served as a venture partner at Bain Capital
and SV Life Sciences
Mr. Lester serves on The University of Texas College of Pharmacy Pharmaceutical Foundation Advisory Council; is a member of the Board of Directors of LifeStance Health, Inc., Ventec Life Systems, Inc.; and is a senior advisor to Silversmith Capital Partners. He was formerly a board member and president of the Texas State Board of Pharmacy.
2018 Scholars
Pharm.D. Candidates
Adam Burkhard
Alex Cantu
Aaron Carabajal-Johnson
Aisha Fowler
Haben Tesfamariam
2017 Scholars
Pharm.D. Candidates
Omar Fuentes
James Cong
Meghan Ha
Sarah Nguyen
Ph.D. Candidates
Ashlee Brunaugh
Xiujuan Peng
2016 Scholars
Pharm.D. Candidates
Austin Green
Christian Carlson