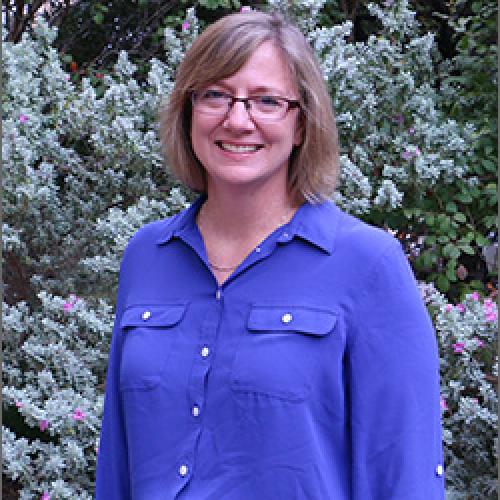 Associate Director for CARE and Campus Support
Master's of Science in Social Work (MSSW), University of Texas at Austin
Licensed Clinical Social Worker, Board-approved Supervisor (LCSW-S), Texas
Laura Dupuis (pronouns: she/her) is a Counselor in the Counselors in Academic Residence (CARE) Program, a program that provides mental health services in academic offices to facilitate students' academic and life goals. She provides clinical services two days a week in the College of Pharmacy. Laura is available to provide consultation to staff and prevention services. Areas of professional interest include grief and trauma, depression and anxiety, and relationship concerns.
CARE Clinical Services
Students may be referred by a staff or faculty member, they may also self-refer by contacting Laura.
Counselors will assess student needs and offer appropriate services (e.g. short-term counseling, case management and crisis intervention, groups)
Trainings and Workshops
Offered to students and staff
Topics vary (e.g. stress management, test anxiety, assisting student in distress)
Consultation
Available to consult one-on-one and in meetings/groups. Please contact Laura for more information.