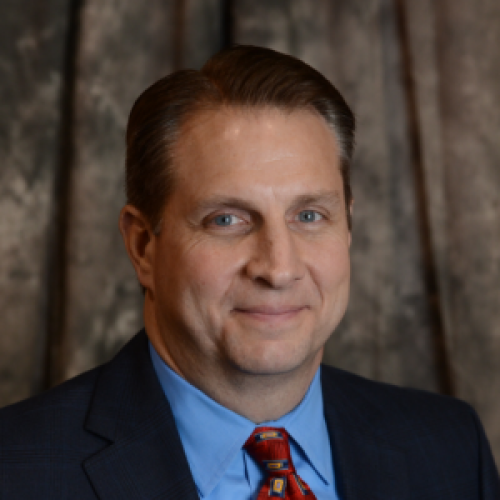 Regional Director - Galveston/Houston

Clinical Assistant Professor
Todd W. Canada, Pharm.D., BCNSP, FASHP, FTSHP serves as a clinical pharmacy services manager and clinical pharmacy specialist in nutrition support for the University of Texas MD Anderson Cancer Center in Houston, Texas.  He received his B.S. in Pharmacy from the University of Oklahoma Health Sciences Center in 1988 and his post-baccalaureate Pharm.D. from the University of Texas Health Science Center at San Antonio in 1993.  He completed a specialized residency in Critical Care / Nutrition Support at the University of Tennessee-Memphis in 1994 and has been board certified in nutrition support since 1996.
His current responsibilities include providing direct patient care, managing and mentoring his group of 15 non-oncology clinical pharmacy specialists, and serving as a pharmacy educator and preceptor.  He previously served as the director for the ASHP-accredited PGY2 critical care/nutrition support residency at the University of Texas MD Anderson Cancer Center from 2002 until 2010.  He serves as the University of Texas at Austin College of Pharmacy regional internship institutional and clinical coordinator for the Galveston/Houston area and is an Adjunct Assistant Professor.  He also holds an appointment as an Adjunct Clinical Assistant Professor at the University of Houston College of Pharmacy since MD Anderson Cancer Center serves as a teaching site for both colleges.  Todd's professional experience includes a variety of direct patient care, teaching, and research activities focusing on the critically ill in several large health-systems and academic centers in Dallas, San Antonio and Houston.
Todd has previously served on the Board of Pharmaceutical Specialties – Nutrition Support Specialty Council, the Texas Society of Health-Systems Pharmacists Board of Directors and the American Society for Parenteral and Enteral Nutrition (ASPEN) Board of Directors.  He has held elected offices for several pharmacy- and nutrition-related organizations over the past 28 years.  Todd was the recipient of the ASPEN Distinguished Nutrition Support Pharmacist Service Award in 2011. He has presented and published in a variety of areas including safe practices for parenteral nutrition, critical care pharmacy practice and pharmacy mentoring.
Contact Information
Phone: