How to Complete Online Evaluations
The Deadline for completing evaluations is always two months after the event! 
Evaluations completed after two months will not receive credit.  This is a new rule instituted by ACPE in 2013 placing a strict 60-day deadline for completing all aspects of a course in order to received ACPE credit.
If for some reason the evaluations are not completed within two months of the event, or NABP information is not correct, UT Austin is not allowed to fix the issue and award credit. 
Make sure you complete the evaluations early and double check your NABP profile!
Step 1: Register for the Event / Log On
During the event, you will have received an instruction document or an email that has a link to the activity you attended. Use that link to register for the event.
If you have already registered for the event, and are returning to the site to finish evaluations, go to the website to Log In with the email from your registration.
https://utpharmacyce.learningexpressce.com/index.cfm?fa=login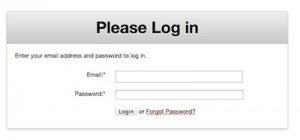 Note: Use the Email you used when you registered for the conference.  If you do not remember your password, use the "forgot password" link to set up a new one.  If you need assistance, please contact the UT CPE office.
Step 2: Find the Event
If you are just now registering for the event, the site should bring you back to the event page with the evaluations.  If not, don't worry. 
Just click on the "Pending Programs/CE" link at the top of the page after you are logged in (Step 1).
If you ever need to leave the page and come back to finish evaluations later, just follow these steps again (log on, look for the Pending Programs links).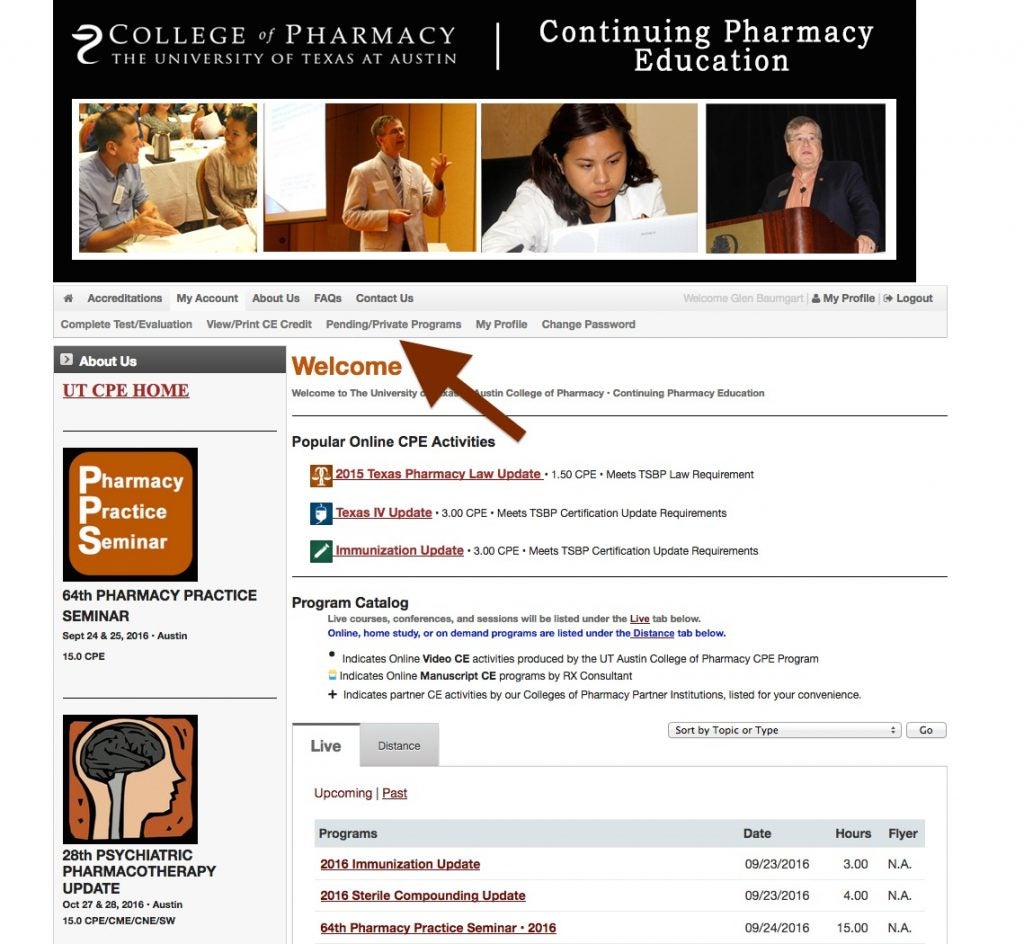 Step 3: Completing Evaluations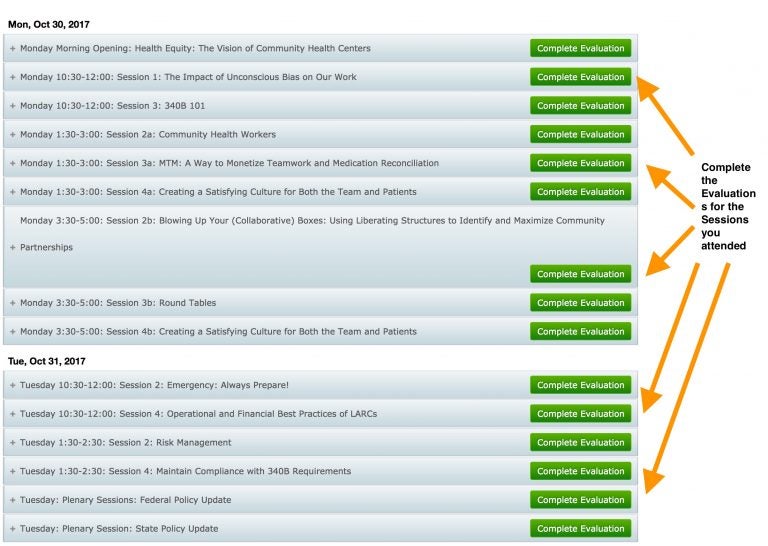 Step 4: Completing Evaluations after the Session Ends
Once a session / activity has ended, you can fill out the evaluation.  This can be done after the event, or for conferences, evaluations may be filled out on site!  Once a session is scheduled to end, the evaluations become live.

Note: evaluations become live only after the scheduled end time, so if the speaker were to end early, you will still need to wait until the scheduled end time before the evaluation will open.
Step 5:  Double Check Your NABP Profile to Enure Credits Loaded Properly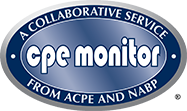 Allow 24 hours after completing the evaluation, and then check your NABP profile to ensure credits loaded properly.
It is advised that you double check your NABP profile prior to the two month deadline to ensure the credits loaded properly.  If you entered an error in the NABP number or date of birth when you registered, the system will not send credits properly.  If this error is discovered after the two months deadline, ACPE will NOT allow us to resubmit credit, so be sure to double check.