Presented by Faculty at The University of Texas, Addiction Science Research and Education Center is a service to professionals, clinicians, and the public.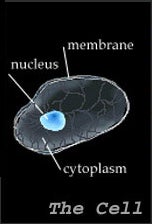 Addiction treatment professionals, medical personnel (physicians, pharmacists, nurses), social workers, psychologists, law enforcement personnel, teachers, students, and the general public are often not aware of the newest research in addiction science.  This website is designed to help scientists educate the above groups to better understand the science of addiction, and to overcome myths about drug abuse and addiction.  In these pages, we discuss topics such as what addiction is and what it is not, the latest theories (and facts) regarding the causes of addiction, methods for treating drug addiction, and ways in which new research is changing our beliefs about how to best control not only all drug addictions, but how to prevent and treat mild and moderate substance use disorders. 
Much of the information is based upon the second edition of  "The Science of Addiction: From Neurobiology to Treatment", published in 2018 by W.W. Norton, New York.
Learn more at the Addiction Science website.