Scott & White Healthcare in conjunction with The University of Texas College of Pharmacy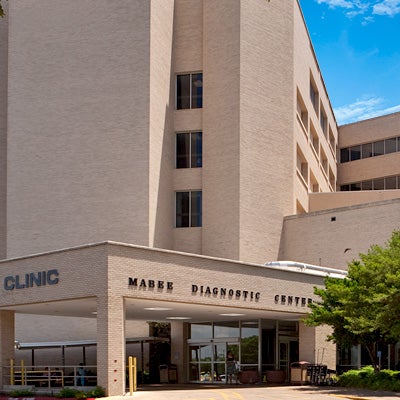 Paul Godley, Pharm.D. FASHP
Residency Program Director
PGY1 Community Pharmacy Residency
Contact info:
Site coordinator- Temple Campus:
Geri Gowan, Pharm.D.
Baylor Scott & White Health
Mailstop: MS-AG-407N
2401 S. 31st Street
Temple, TX  76508
Office: 254-724-5024
Geri.Gowan@BSWHealth.org
Site Coordinator-Dallas Campus:
Marlena Perry, Pharm.D.
Health Texas-Baylor Community Care
2001 Bryan St, Suite 2800
Dallas, TX 75201
Office: 214-820-2150
Marlena.Perry@BSWHealth.org
The Scott & White Health Plan offers four positions as community-based, pharmacy residents: two at the Dallas site and two at the Temple location. The residency is designed to produce advanced patient care practitioners experienced in the provision of care to diverse ambulatory patient populations in the community environment as a member of an interdisciplinary team. Graduates will be able to function as adjunct faculty for college of pharmacy and be able to incorporate the principles of managed care into his or her practice. The residents practice in year-long longitudinal "rotations": management of anticoagulation patients under drug therapy protocol, management of patients with chronic diseases, medication therapy management, and retail pharmacy operations. The major training goals for our PGY1 residency follow those required by ASHP. They include:
Manage and improve the medication-use process
Provide evidence-based, patient-centered and collaborate with other healthcare professionals to optimize patient care
Exercise leadership and practice management skills
Demonstrate project management skills
Provide medication and practice-related information, education, and/or training
Utilize medical informatics
Demonstrate skills required to function in an academic setting.
Each resident will participate in collaborative research and teaching experiences.
The largest not-for-profit health care system in Texas, and one of the largest in the United States, Baylor Scott & White Health was born from the 2013 combination of Baylor Health Care System and Scott & White Healthcare.
Baylor Scott & White Health includes 44 hospitals, more than 500 patient care sites, 6,000 affiliated physicians and 34,000 employees as well as the Scott & White Health Plan. The institution also includes formal affiliation with the College of Pharmacy, The University of Texas at Austin and University of North Texas as well as Irma Lerma Rangel College of Pharmacy and College of Medicine, Texas A&M Health Science Center
Baylor Health Enterprises operates 24 pharmacies within the Baylor Scott & White Health network.  Services include immunization services, medication therapy management and disease management, and bedside delivery of discharge prescriptions.
For additional information please visit our website at: http://healthcare-professionals.sw.org/graduate-medical-education/allied-health/pharmacy/community-pharmacy
Residency Details
Start Date
July 1 (orientation begins the last week of June)
Requirements
Doctor of Pharmacy from an ACPE-accredited school or college of pharmacy
Texas licensure eligibility
A strong interest in ambulatory clinical pharmacy practice
Stipend
Competitive salary plus an attractive benefits package