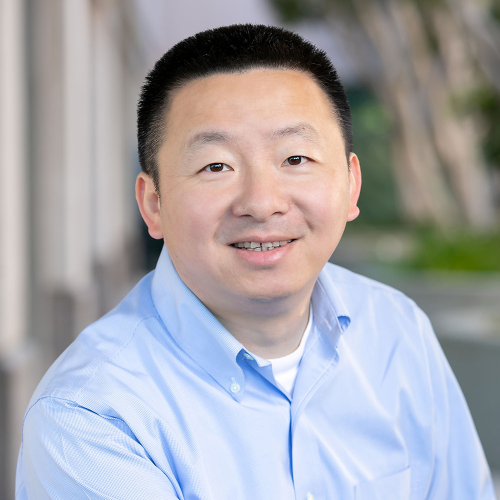 Adjunct Assistant Professor of Molecular Pharmaceutics and Drug Delivery
Dr. Chen Mao is a Principal Scientist in the Small Molecule Pharmaceutics group at Genentech, Inc.  He received his Ph.D. in Industrial and Physical Pharmacy from Purdue University in 2006.  Prior to joining Genentech, he assumed various scientist positions at XenoPort and Schering-Plough.  Dr. Mao is the co-chair of the Materials Science and Predictive Modeling Working Group of the IQ Consortium.  He is an Adjunct Assistant Professor in the College of Pharmacy at the University of Texas at Austin.  He also serves in the editorial board of Drug Development and Industrial Pharmacy and the scientific advisory board of Journal of Pharmaceutical Sciences. 
The primary focus of my group is solid dosage formulation development and manufacturing for small molecule pharmaceutical compounds.  A main research focus is to investigate the behaviors of pharmaceutical powders involved in drug product manufacturing, such as powder flow, compaction, mixing, and segregation. We study these powder behaviors through a combination of experimental and computational approaches, and use the findings to develop predictive tools toward commercial-scale drug product manufacturing.
Additionally, we are also interested in applying predictive modeling to fundamental processes involved in the solid dosage form performance, such as dissolution, disintegration, or relaxation.  Our emphasis is to employ mathematical tools, such as finite difference method or finite element method, to develop models leading to in-depth understanding and prediction of pharmaceutically relevant processes at the mechanistic or phenomenological levels. 
Contact Information
Phone:
South San Francisco, CA 94080