The mission of the Office of the Associate Dean for Research and Graduate Studies is to facilitate faculty and student researchers to be able to solve the complex problems and challenges facing professionals in the pharmaceutical sciences.
To accomplish this mission, we provide an administrative infrastructure to support the college's research endeavors and to promote a collaborative and interdisciplinary research and training environment.  This support is designed to ensure the scholarly success of our faculty and to provide for exemplary training of pre- and postdoctoral students in the pharmaceutical sciences.
Submitting a proposal?  Fill out this proposal information form.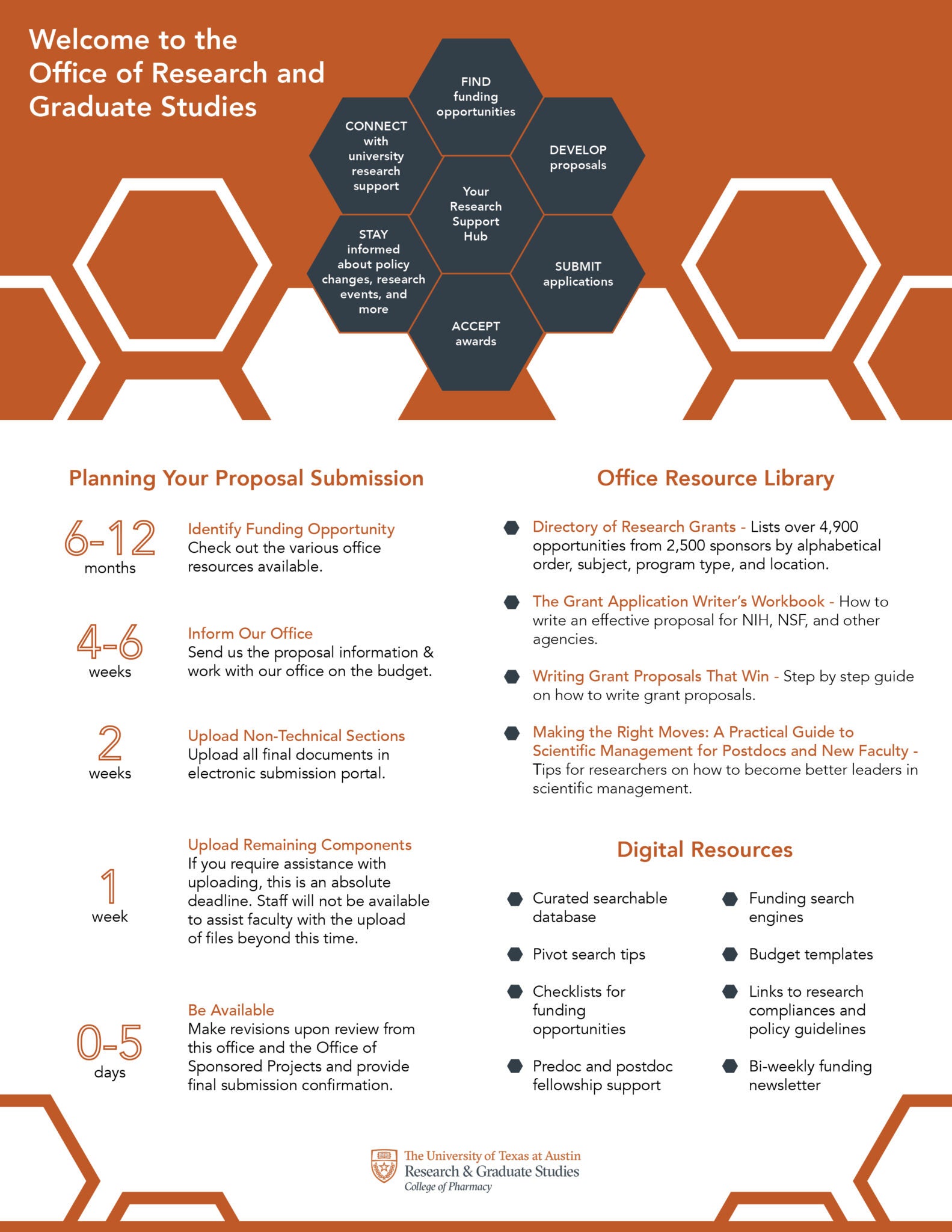 Postdoctoral Fellow Information and Resources
Information and useful resources for postdoctoral fellows at the University of Texas at Austin can be found on the website of the Vice President for Research.
PDF format of the information on this section.
Here you will find information for both new incoming postdocs as well as for current postdocs including a link to the postdoc handbook, information on postdoc benefits, employment opportunities and funding opportunities.
The College of Natural Sciences (CNS) also supports an infrastructure for supporting the professional development and career support for postdoctoral fellows. See https://cns.utexas.edu/postdocs
Career Exploration/Professional Development for Non-Academic Careers
Panel Discussions with PhDs in a variety of careers
Seminars focused on: Job Search Strategies; Resume and Cover Letter Guidance; Interview Preparation
Networking and Recruitment Events
Grant Application Workshops
NSF-GRFP, NIH NRSA Awards, K99/R00 Awards
Academic Careers Workshops
Helping students and postdocs prepare for the academic job market
Training Programs
CNS Concentration in Teaching and Mentoring, a 3-semester seminar series offered through TIDES (the Texas Institute for Discover
Responsible Conduct of Research Training
Sessions to cover: Research Misconduct; Responsible Publication/Authorship; Peer Review; Conflict of Interest.
CNS also provides individual consultations for postdocs to help with:
Identifying Skills that Transfer to Industry
Resume Review and Editing
Academic Job Search (Faculty and Postdoc positions)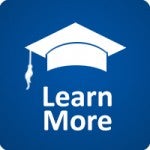 The College of Natural Sciences provides an events calendar on their Postdoc Resources webpage. Instructions for signing up for the CNS postdoc email listserv and the VPR Postdoc email listserv can be found here:  https://cns.utexas.edu/postdocs/postdoc-resources