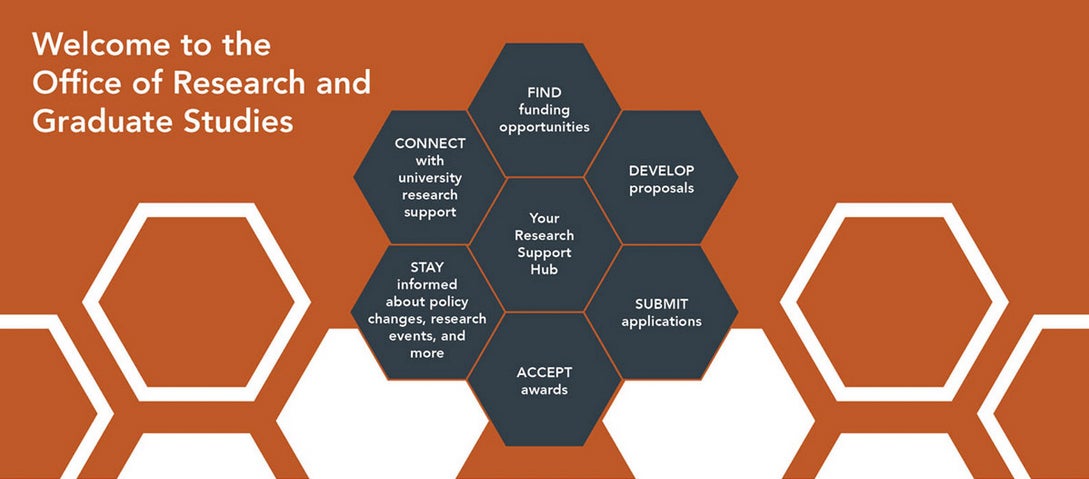 Mission
The mission of the Office of the Associate Dean for Research and Graduate Studies is to facilitate faculty and student researchers to be able to solve the complex problems and challenges facing professionals in the pharmaceutical sciences.
To accomplish this mission, we provide an administrative infrastructure to support the college's research endeavors and to promote a collaborative and interdisciplinary research and training environment.  This support is designed to ensure the scholarly success of our faculty and to provide for exemplary training of pre- and postdoctoral students in the pharmaceutical sciences.
Submitting a proposal?  Fill out this proposal information form.
Research Support Services
Proposal and Funding Assistance
Proposal checklists and resources
Assistance with planning and submitting proposals
Recurring funding

opportunity lists

Search engines for funding
Office Resource Library
The resources listed below are hard copy resources available in our office:
Directory of Research Grants - Lists over 4900 opportunities from 2500 sponsors by alphabetical order, subject, program type, and location
The Grant Application Writer's Workbook - How to write an effective proposal for NIH, NSF, and other agencies
Writing Grant Proposals that Win - Step-by-step guide on how to write grant proposals
Making the Right Moves: A Practical Guide to Scientific Management for Postdocs and New Faculty - Tips for researchers on how to become better leaders in scientific management
Digital Resources
Curated searchable database
Funding search engines
Pivot search tips
Budget templates
Checklists for funding opportunities
Links to research compliance and policy guidelines
Predoc and postdoc fellowship support
Bi-weekly funding newsletter