Supporting the College of Pharmacy 
Gifts from alumni and friends are critical to ensuring that the UT College of Pharmacy continues to provide an exemplary pharmacy education to produce the finest pharmacists, researchers, educators, and leaders in the industry. We depend on our alumni and friends to help us garner the financial resources that are necessary for us to be the leading academic center for innovative research and pharmacy education. Your gift plays a critical role in the success of the university and the college.
A letter from the 2015 Class President
As I approached the end of pharmacy school, my mind was flooded with questions.
What will life be like out of school? I took out how much in student loans? Surely that cannot be right.
Did someone mention something about investing in retirement? How will I balance rent, other bills, student loan repayment, and other miscellaneous living expenses?
 There were many unanswered questions about how I would handle my financial situation post-graduation.  As a result, when it came time for the Class of 2015 Pledge Drive (a tradition started by the Class of 2011 to give back with first donations starting up to five years after graduation), I regretfully shied away from the opportunity.
As a student, I never took the time to think about the impact of giving back. Others' generosity helped fund scholarships that lessened my financial burden, funded organizations and events that fostered my personal and professional growth, provided stipends for travel to professional conferences, and much more. As an alumnus, I reflect upon on all the enriching experiences our College of Pharmacy was able to provide, and I am grateful.
Take a few moments now to reflect. Reflect upon the impact that other people giving and how it has impacted your experiences in pharmacy school. As a result of reflecting, I chose to give back just a few months after graduating.
I chose to give, because it is tax-deductible.
I chose to give, because I know there are many areas in the college that need it.
I chose to give, because I want our College of Pharmacy to continue to be one of the best.
I chose to give back because now that I am balancing loans, rent, and other bills, I know can handle it.
I chose to give, because now it is my turn.
Whatever your reason may be, I challenge you to give back too.
 Sincerely, Andrew Hwang, 2015 Class President
Featured Student Led Initiative
Read about the Poverty Simulation Community Action program. Please contact the Development Office to learn more about how you can support this program.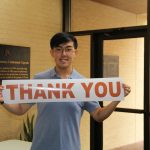 Your support is critical to the College of Pharmacy fulfilling its commitment to provide an exemplary pharmacy education.
Consider making an unrestricted gift to the Dean's Excellence Fund, which provides flexible funding for a variety of crucial college initiative
Your participation is also vitally important to the University's and the College's national rankings. In 2020, the College was again named among the top programs of pharmacy education.
Questions? Email the Development Office or call (512) 475-9759.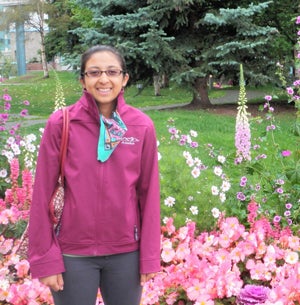 Leadership, career exploration, political and professional advocacy. Donations to the college have opened my eyes to interests I would have never considered, opportunities that have made me the future health care professional I am today.
During my first year, I was able to attend the APhA Mid-Year Regional and Annual Meetings and witness students advocate for the pharmacy profession. I even stepped up to the microphone to share my viewpoint on a controversial topic. Those experiences encouraged me to develop an interest in following political issues affecting the pharmacy profession and our patients. It also inspired me to motivate students in promoting the unique value pharmacists have in public health.
Donations continued to help me understand which pharmacy career opportunities supported my skills, interests, and lifestyle. Residency showcases and career expositions uncovered unique internships, residency programs, and employers from around the country. I was even connected with an internship in Alaska where I got to learn about telepharmacy and rural health care.
Inspired by these experiences, I thought it was time I left a legacy of my own. This would be a legacy fueled by passionate student leaders making the most of their pharmacy education while in school and showcasing the pharmacist's value in providing direct patient-care services. Three students leaders and I jump started a program called Know Your Medicine (KYM), a program where students provide medication reviews and follow-up calls to underserved populations. Through our efforts, we motivated our classmates to conduct 52 medications reviews in senior centers around San Antonio and Austin.
Through donations, I was able to represent KYM at the 2013 TSHP Poster Competition. On a special note, our poster was the winner of the Student Poster Competition and galvanized students from other colleges of pharmacy to organize similar initiatives. This year KYM will be showcasing their poster at ASHP Midyear. I hope to stir more excitement on a national level about the impact student pharmacists can have in their community. Looking back, I am really grateful for the donations that have helped me realize what I am most passionate about when it comes to serving the profession and improving health care. Thank you!
-Veronica Fassio, P4
Donations to the College of Pharmacy have directly impacted me in many ways: I've received scholarship support, coordinated public health outreach activities, and participated in professional development opportunities.
What does all this mean? That I am receiving the best pharmacy education in the world, gaining experience in leadership and advocacy, and giving back to the community.
Your support has made these transformative experiences for me possible. I am particularly passionate about advocating on behalf of our profession. Donations that support travel stipends have allowed me to travel to many meetings including events in New Orleans and Los Angeles where I've learned about major issues impacting the entire profession and participate in activities developing the profession's platform. I even went to D.C. to lobby to our state senators!
One of my favorite experiences was running for my regional officer position, which allowed me to understand the profession on a macro level and establish friendships with students all over the country. While the in-classroom education is fundamental to my work as a pharmacist, I would not be able to become a leader and advocate for the profession without these out-of-classroom experiences. Your support has opened so many doors for me.
I look forward to continuing to learn, lead and, one day, give back.
– Kalyn Acker, P3
Giving Priorities - Investing In Excellence 
Pharm.D. Students
Professional impact:
Longhorns Win Self-Care Competition
Academic distinction:
Students Win Poster Competition
Innovative programs:
El Paso Program Marks Milestone
Read more about establishing a Pharm.D. endowment.
Faculty
Cutting edge research:
Therapy Slows Tumor Growth
Professional distinction:
Karboski Cited for Teaching Honor
Innovative programs:
Wm. Arlyn Kloesel Endowment for Excellence in Pharmacy
Read more about establishing a faculty endowment.
Graduate List
Professional impact:
William S. Livingston Outstanding Graduate Research Assistant
Academic distinction:
Nowinski Awarded Powers Fellowship
Innovative programs:
Ph.D. in Translational Science
Read more about establishing a graduate endowment.