What Starts Here Changes the World
The College of Pharmacy, in conjunction with facilities throughout Texas, provides a variety of outstanding PGY1 and PGY2 Practice Residencies in Pharmacy Practice, Community-based Practice, Ambulatory Care, Internal Medicine, and many more.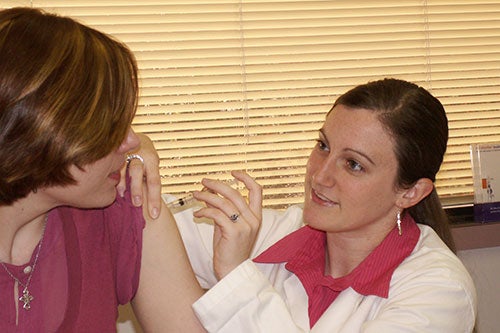 Residencies
PGY1 pharmacy residency programs build on Doctor of Pharmacy (Pharm.D.) education and outcomes to contribute to the development of clinical pharmacists responsible for medication-related care of patients with a wide range of conditions, eligible for board certification, and eligible for postgraduate year two (PGY2) pharmacy residency training.
PGY2 residencies are designed as an advanced practice experience for those with a Pharm.D. degree and possessing professional and clinical experience approximating a pharmacy practice residency. The residencies are designed to build on pharmacy practice skills and experience, with a focus in an area of specialty practice