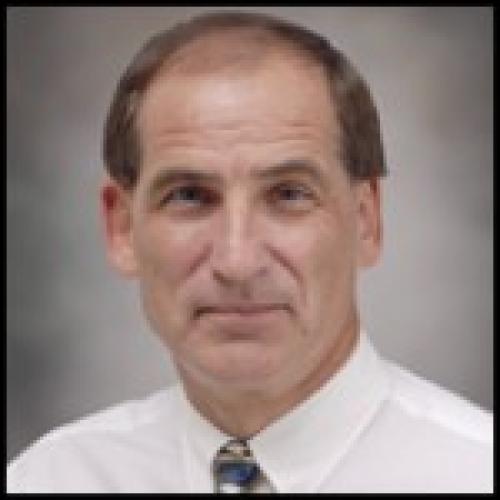 Professor of Pharmacotherapy

Eli Lilly & C.R. Sublett Fellow
Professor Koeller is currently a full professor and member of the Center for Pharmacoeconomic Studies in the College of Pharmacy at The University of Texas at Austin, where he holds the Eli Lilly/CR Sublett Endowed Fellowship in Pharmacy.  In addition, Professor Koeller is a clinical professor of medicine and oncology at the University of Texas Health Science Center in San Antonio.  Prior to moving to Texas, he spent five years coordinating the Phase I Drug Development Program in the Department of Human Oncology, Wisconsin Comprehensive Cancer Center in Madison, Wisconsin.  Professor Koeller has published more than 250 articles, abstracts and book chapters in the areas of oncology practice, pharmacoeconomics, new drug development and supportive care issues of the cancer patient.  In addition, he has given more than 500 presentations related to oncology, supportive care, pharmacoeconomics, cancer disease management and health care economics.
Koeller's research focuses on cancer care economics.  He has worked with private practice clinics and hospital clinics.  His research group has performed numerous disease treatment maps for advanced lung, colon and breast cancer.  His team currently is looking at the economics of standardized cancer disease treatment strategies.
Recent Publications
Zachry W, Wilson J, Koeller J, Lawson K. Procedure Costs and outcomes associated with pharmacologic management of peripheral arterial disease in the department of defense. Clin Therapeutics 1999; 21:1358-1369.
Khan Z, Rascati K, Koeller J. Economic Analysis of Carboplatin versus Cisplatin in Lung and Ovarian Cancer. Pharmacoeconomics, 1999; 16:43-57.
Khan Z, Rascati K, Koeller J, Smeeding J. Fax technology for collecting data in a computer database. Am J Health-Syst Pharm, 1999; 56:2540-2.
Koeller, J (Khan, Rascati). One 2000; 1:27-39.
---
Recent Presentations
"Designing Clinical Trials", Making a Difference – National Cancer Conference, Savannah, March 2000.
"Cost of Cancer Care", Grand Rounds – University of Cincinnati Health Science Center, Cincinnati, March 2000.
"Economics of Prostate Cancer", AMCP National Meeting, Phoenix, April 2000.
"Oncology Pharmacy Practice", National Oncology Pharmacy Symposium of Canada – Keynote Lecture, April 2000.
"Cost of Care in Lung Cancer", Alaska Cancer Council Annual Meeting, Anchorage, AL, October 2000.
"Antiemetic Guidelines Review", ASHP Annual Meeting, Las Vegas, NV, December 2000.
"Update on CINV Therapy", International Cancer Care Conference, Whistler, Canada, March 2001.
"Economics of Cancer Care", National Panel of Experts – Satellite Conference, Washington, DC, June 2001.
"Update on CINV Therapy", Argentina National Oncology Conference, Buenos Aires, Argentina, June 2001.
Contact Information
Phone:
US Mail Address:
Pharmacotherapy Education & Research Ctr.
University of Texas Health Science Center San Antonio
7703 Floyd Curl Drive – MC 6220
San Antonio, TX 78229-3900
USA