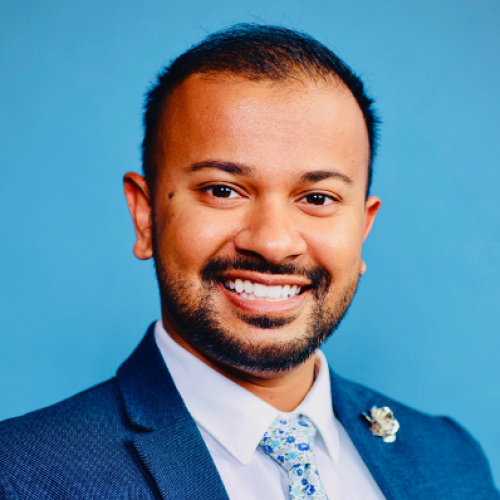 Assistant Dean for Student Success

Assistant Professor of Instruction
Dr. Justin Samuel is a nationally-recognized student affairs administrator. He holds a B.S. in Human Development and Family Sciences from The University of Texas at Austin, an M.A. in Higher Education and Student Affairs from The Ohio State University, and a Ph.D. in Educational Leadership and Policy from The University of Texas at Austin. With over 13 years of experience in student-facing roles in the University setting, Dr. Samuel has experience in advancing student success, career goal achievement, and mentoring. He received The Ohio State University's Emerging Professional Award in 2015, UT Austin's Complex Coordinator of the Year Award in 2016, UT Austin's Asian/Asian American Faculty and Staff Association's RAISE Award in 2016, UT Austin's Division of Student Affairs/Texas Parents Staff Merit Award in 2019, and the National Association of Student Personnel Administrators (NASPA) APIKC's Outstanding Mid-Level Professional Award in 2019. He is also a recipient of the Dr. Bill Lasher Doctoral Student Excellence Award from the Department of Educational Leadership and Policy. Dr. Samuel's research interests include South Asian American college student identity development, diversity training efficacy for student leaders, and work/life integration for student affairs administrators. His dissertation research involved a phenomenological inquiry of college students' sense of belonging related to identity intersectionality.