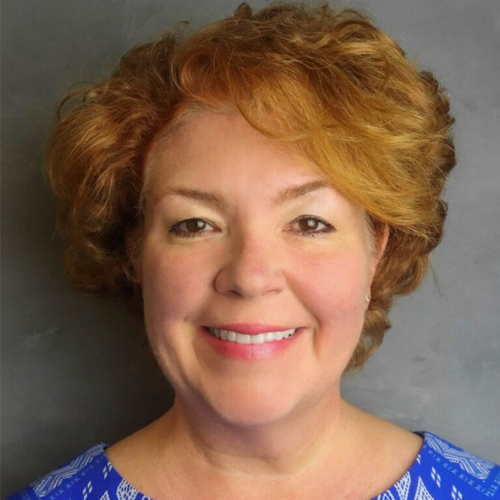 Senior Research Scientist

TxCORE Associate Director
Dr. Kristin Richards is the Associate Director of TxCORE where she manages the Center's databases and assists faculty and graduate students in data acquisition. In addition, she designs and conducts studies measuring medical resource utilization and expenditures, medication adherence and persistence, and patient health outcomes. She has particular expertise and experience with the Texas Medicaid databases, and has conducted numerous studies using these data sets for a variety of disease categories.
Kristin has a B.S. in Pharmacy from the University of North Carolina at Chapel Hill and a M.S. and Ph.D. in Pharmacy Administration from The University of Texas at Austin. She is a registered pharmacist.
Education
PhD, The University of Texas at Austin
MS, The University of Texas at Austin
BS, University of North Carolina at Chapel Hill
Research Profile
Research Gate: https://www.researchgate.net/profile/Kristin-Richards/2
LinkedIn: https://www.linkedin.com/in/kristin-richards-a1984833/
Selected Recent Publications
CORE Area: Patient-Centered Outcomes Research
Brown CM, Kanu C, Richards KM, Stevens L, Sasane R, McAneny B. Exploring access to care from the perspective of patients with breast cancer: a qualitative study. Cancer Medicine. 2022; doi: 10.1002/cam4.4624
Brown CM, Richards KM, Vohra Y, Kanu C, Stevens L, Sasane R, Balu S, McAneny B. Evaluation of access to care issues in patients with breast cancer. Journal of Medical Economics. 2021; 24(1): 38-45. doi: 10.1080/1369698.2020.1858580
CORE Area: Healthcare Systems Research
Orji CC, Brown CM, Hoverman JR, Richards KM, Garey J, He B. Impact of a G-CSF policy to reduce low-value care on guideline adherence and mortality. JCO Oncoloy Practice. 2021;17(11):e1830-e1836. doi: 10.1200/OP.20.01045
CORE Area: Health Economics and Outcomes Research
Johnsrud M, Richards K, Arcona S, Sasane R, Leoni M. An assessment of Parkinson's disease medication treatment patterns in the Medicaid population. Clinical Parkinsonism & Related Disorders. 2021; 5: 100109. doi: 10.1016/j.prdoa.2021.100109
Liang Y, Rascati K, Richards K. Prevalence of primary immune thrombocytopenia and related healthcare resource utilization among Texas Medicaid beneficiaries. Current Medical Research and Opinion. 2021; 37(8): 1315-1322. doi: 10.1080/03007995.2021.1923469
Kang HA, Barner JC, Richards KM, Bhor M, Paulose J, Kutlar A. Association between vaso-occlusive crises and opioid prescriptions among patients with sickle cell disease: a retrospective claims-based study. Journal of Health Economics and Outcomes Research. 2020; 7(1): 94-101. doi: 10.36469/jheor.2020.13348
Grebla R, Setyawan J, Park C, Richards KM, Nwokeji ED, Pawaskar M, Haim EM, Lawson KA. Examining the heterogeneity of treatment patterns in attention deficit hyperactivity disorder among children and adolescents in the Texas Medicaid population: modeling suboptimal treatment response. Journal of Medical Economics. 2019; 22(8): 788-797. doi: 10.1080/13696998.2019.1606814
Contact Information
Phone:
US Mail Address:
UT College of Pharmacy-Health Outcomes
2409 University Avenue, STOP A1930
Austin, TX 78712-1120
FEDEX Address:
2409 University Avenue
PHR 3.210B
The University of Texas at Austin
Austin, TX 78712