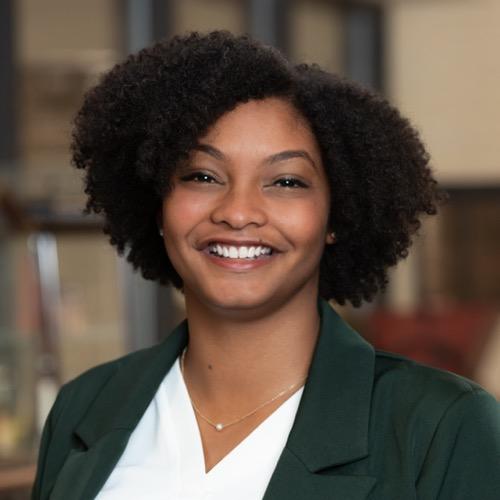 Clinical Assistant Professor of Pharmacy Practice
Tyler Marie Kiles comes to the College of Pharmacy from the University of Tennessee Health Science Center (UTHSC) College of Pharmacy in Memphis, TN, where she was Assistant Professor and Clinical Coordinator for the Community-based Pharmacy Residency Program for four years. 
Dr. Kiles received her PharmD from the University of Houston College of Pharmacy in 2016 and completed a PGY-1 Community-based Pharmacy Residency with Mercer College of Pharmacy and Rite Aid in Atlanta, GA. After residency, Dr. Kiles was an Assistant Manager with Kroger Pharmacy in Houston, TX. Dr. Kiles is Board Certified in Advanced Diabetes Management (BC-ADM), and she joined UTHSC in Fall 2019 after completing a post-doctoral Academic Fellowship with the University of Houston College of Pharmacy.  Her areas of interest and expertise include community pharmacy, social determinants of health, scholarship of teaching and learning, and diversity equity and inclusion. 
As a community pharmacist and passionate educator, Dr. Kiles has worked to advance patient care and pharmacy education each day. She has clinical experience in community pharmacy and ambulatory care, and she has taught in variety of settings, including classroom, interprofessional, and experiential learning environments. 
Dr. Kiles is passionate about serving underserved and minority communities, and she was the 2021 recipient of the Young Pharmacist of the Year award from the National Pharmaceutical Foundation (NPhA). Dr. Kiles also served as the advisor of the UTHSC chapter of the Student National Pharmaceutical Association (SNPhA), which has won National Chapter of the Year twice in the past three years. She also received the 2019-2020 Preceptor of the Year Award from UTHSC College of Pharmacy, as well as the 2020-2021 University Student Government Association Executive Council Excellence in Teaching Award. She is also a proud member of Alpha Kappa Alpha Sorority, Inc. and Kappa Psi Pharmaceutical Fraternity, Inc. Dr. Kiles is also fluent in Spanish with special training in Spanish for Health Professionals. When not working, she enjoys kickboxing, musical theater, and outdoor activities.
In her new role, Dr. Kiles will teach and mentor PharmD students primarily in the skills-based and interprofessional curriculum.
PHM 384K - Community Pharmacy Management

PHM 292G - Herbal/Botanical Supplements

PHM282E - Non-prescription Pharmacotherapy

PHM 183V - Pharmacy Practice Lab III

PHM 193 U & V Foundations of Interprofessional Collaborative Practice V & VI (P3)
PHM 191 U & V Foundations of Interprofessional Collaborative Practice I &II (P1)
National Awards
2023 - AACP Health Disparities and Cultural Competence SIG Outstanding Member Award
2021 - National Pharmaceutical Association (NPhA) Young Pharmacist Award
Summer 2019 - Best Poster by a Resident, Fellow or Postdoc – AACP Trainee Poster Competition
Local Awards
2020-2021 - UTHSC Student Government Association Executive Council Excellence in Teaching Award
2019-2020 - UTHSC College of Pharmacy Full-time Faculty Preceptor of the Year
Areas of Interest
Social Determinants of Health

Scholarship of Teaching and Learning

Diversity, Equity, and Inclusion

Community Pharmacy Practice Transformation


 
Peer-Reviewed Publications
Book Chapters
Kiles, T., "Generate Reasons for and Examples of Health Disparities," Cultural Aspects of Healthcare: A Toolkit for Pharmacy Education. American Pharmacists Association. October 26, 2021. 

Kiles, T., "Explore Privilege," Cultural Aspects of Healthcare: A Toolkit for Pharmacy Education. 

Kiles, T. ,"Explore Bias – A Tale of Two Jasmines," Cultural Aspects of Healthcare: A Toolkit for Pharmacy Education. American Pharmacists Association. October 26, 2021.

Kiles, T., "Explore Bias – Play SPENT," Cultural Aspects of Healthcare: A Toolkit for Pharmacy Education. American Pharmacists Association. October 26, 2021.  

Hohmeier KC, Kiles TM. Non-prescription Medications, The APhA Complete Review for Pharmacy, 13th Ed., 2020