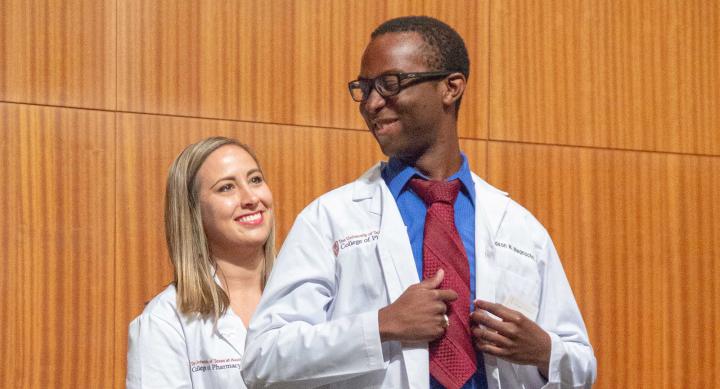 Thanks to the overwhelming generosity of The University of Texas at Austin College of Pharmacy alumni, the college exceeded its goal for 2021's Sponsor a White Coat campaign. The college raised $8,880 toward its $5,000 target.
The amazing support of college alumni allowed the purchase of white coats for all 125 first-year students pharmacists entering in the fall.
Thank you to everyone who donated; the white coat is an essential part of the student pharmacist experience, and this gift goes a long way to show support for the incoming Class of 2025.