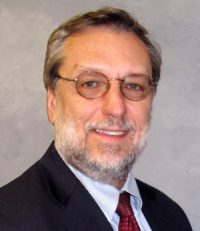 John DiGiovanni, the Coulter R. Sublett Endowed Chair in Pharmacy, has been appointed as associate director of basic research at the LIVESTRONG Cancer Institutes of the Dell Medical School effective May 1.
DiGiovanni will maintain his primary faculty appointment as professor of pharmacology and toxicology within UT's College of Pharmacy, as he assumes his position with LIVESTRONG.
In his new role, he will be responsible for coordinating basic cancer research across the Institutes' research programs in collaboration with cancer researchers on the UT Austin campus.  He will also serve as co-chair of the research center's Basic and Translational Research Working Group.
The Institutes launched in 2014 with a $50 million pledge from the LIVESTRONG Foundation to The University of Texas at Austin's Dell Medical School.
DiGiovanni is director of the university's Center for Molecular Carcinogenesis and Toxicology and chairs the Chemo-Dietary Prevention Study Section of the National Institutes of Health.  He has a highly-visible and internationally-recognized research program focusing on understanding cancer development and progression with the goal of identifying targets and mechanisms for cancer prevention and treatment.
"John brings extensive experience to this position having served in several leadership roles, including serving as a program leader within the UT MD Anderson Comprehensive Cancer Center prior to joining the faculty here at UT Austin," said Gail Eckhardt, associate dean of cancer programs and director of the LIVESTRONG Cancer Institutes.
"I am excited to be a part of such a dedicated community of cancer researchers at UT Austin," said DiGiovanni.  "Together, we look forward to filling the gaps in cancer diagnosis and treatment to improve outcomes for all patients."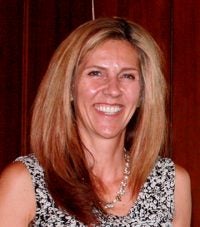 DiGiovanni follows Dr. Carla Van Den Berg in accepting a joint appointment between LIVESTRONG/Dell Medical School and the College of Pharmacy.  Van Den Berg accepted her appointment in February to serve as co-director of the Developmental Therapeutics Laboratory.
The College of Pharmacy will remain the primary academic home for both  DiGiovanni and Van Den Berg.
The laboratory will house multiple investigators who will seek to collaborate with researchers across the UT Austin campus to provide access to cancer resources needed for anti-cancer drug development including patient derived xenograft tumor models.
"One of our primary goals with creation of the Dell Medical School was to develop interprofessional education and interdisciplinary research between our programs," said Dr. M. Lynn Crismon, dean of the UT Austin College of Pharmacy.  "The appointments of both Drs. DiGiovanni and Van Den Berg to leadership positions within the LIVESTRONG Cancer Institutes are ideal examples of the types of collaborations that we are seeking.  I am confident that through these collaborations we will develop new treatments for cancer and improve the quality of life for a countless number of individuals."