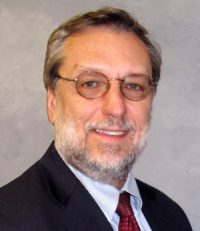 Dr. John DiGiovanni, professor of pharmacology and toxicology, has been awarded a $900,000 grant to study the role of a protein, Twist1, in the development of nonmelanoma skin cancer (NMSC).
The award was made by the Cancer Prevention and Research Institute of Texas (CPRIT).  DiGiovanni's award was one of 54 statewide awards announced by CPRIT in mid-February including four for product development and 51 grants for academic cancer research.
NMSC, the most common of cancers with more than 3.5 million cases diagnosed annually in the United States, consists of basal cell carcinoma (BCC) and squamous cell carcinoma (SCC).  It is estimated that one in five Americans will develop skin cancer in the course of their lifetime.  Exposure to solar ultraviolet radiation is the primary cause of NMSC.  The Skin Cancer Foundation estimates that the cost of treating skin cancers in the U.S. is estimated at $8.1 billion, an increase of 126 percent since 2002.
"Given the prevalence, as well as the social and economic burden of this disease, there is a pressing need to develop prevention and treatment strategies for NMSC," said DiGiovanni, in responding to news that his research team had been awarded the CPRIT grant.
He continued that preliminary findings suggest that the transcription factor Twist1 plays a role early in skin cancer development by regulating the proliferation of  premalignant keratinocytes during tumor development.
His team will further examine the role of Twist1 in proliferation and survival of keratinocytes, including keratinocyte stem cells during skin tumor development and skin tumor progression.  The research team also plans to develop treatments that target Twist1 in hopes of preventing the progression of premalignant skin lesions to skin cancer.  Ultimately the team hopes to develop novel approaches to prevent as well as treat NMSC in humans.