The Cancer Prevention and Research Institute of Texas (CPRIT) has released its grant research funding awards for the upcoming year. All three awarded research projects at The University of Texas at Austin involve College of Pharmacy faculty.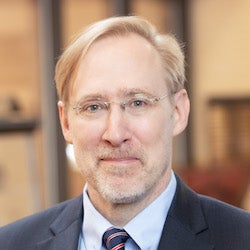 Walter Fast, Ph.D. is a professor and head of the college's Division of Chemical Biology and Medicinal Chemistry and William I. Dismukes Fellow in Pharmacy. His research project, Novel Covalent Drugs for BCL6, was awarded $249,999 from CPRIT.
The project proposes to develop a new strategy for selectively killing cancerous cells in cases of breast cancer and diffuse large B-cell lymphoma. The growth of each type of cancer can be stimulated by a specific protein called BCL6. Earlier tests have shown that when the function of this protein is blocked, cancerous cells can be killed, but the surrounding normal cells are spared. Researchers will create new chemical compounds that effectively turn off BCL6 in cancerous cells, establishing a new strategy for making drug candidate molecules for difficult-to-target oncoproteins. The chemical compounds can serve as precursors for future anticancer therapeutics.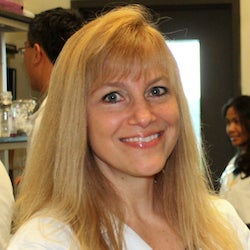 Karen Vasquez, Ph.D. is a professor and head of the Division of Toxicology and Pharmacology and Doluisio Regents Professor. Her research project, Novel Modulators of Genomic Instability in Human Cells, was awarded $249,932 in CPRIT funding.
Dr. Vasquez's research aims to identify small molecule modulators of mutagenic DNA structures. They have found that mutation "hotspots" in human cancer genomes are often comprised of sequences that can form alternative or "non-B" DNA structures (e.g., H-DNA), implicating them in cancer etiology. The research aims will use a novel "H-FRET" assay developed by Vasquez and Imee Del Mundo, Ph.D. (a research associate in the Vasquez Lab and co-investigator on the grant) in a high throughput screening platform that can detect both H-DNA-stabilizing and -destabilizing compounds. Researchers will then test the identified compounds for their ability to modulate H-DNA-induced genetic instability in human cancer cells. The long-term goal is to use these compounds to guide the development of novel strategies to prevent and/or treat cancer.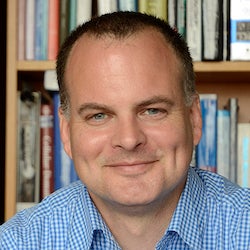 Chemical Biology and Medicinal Chemistry Professor and Johnson & Johnson Centennial Professor in Pharmacy Kevin Dalby, Ph.D. serves as a contributing lead on the research project Advanced Protein Therapeutics core, led by Department of Chemical Engineering Professor Jennifer Maynard, Ph.D. Dr. Maynard's research project was awarded a $3,995,180 grant from CPRIT.
The Advanced Protein Therapeutics core project focuses on protein therapeutics, which include antibodies that bind tumor cells to recruit immune responses and enzymes which starve tumors of essential nutrients. However, the activities required to discover, engineer and produce protein therapeutics require specialized skills and resources, which presents barriers that limit the ability of most cancer researchers to translate their research into new therapeutics. Recognizing that more than 80 percent of FDA-approved therapies are derived initially from academic research, the proposed new Advanced Protein Therapeutics (APT) core facility aims to leverage Texas' historic strengths in cancer research by catalyzing the translation of scientific discoveries into novel therapies. Dr. Dalby's contribution to the core involves protein-drug conjugates.
The Cancer Prevention and Research Institute of Texas (CPRIT) was created by the Texas Legislature and approved by a statewide vote in 2007 to lead the Lone Star State's fight against cancer. The agency has awarded more than $3 billion in grants to Texas research institutions and organizations through its academic research, prevention and product development research programs.
News category:
Research areas: