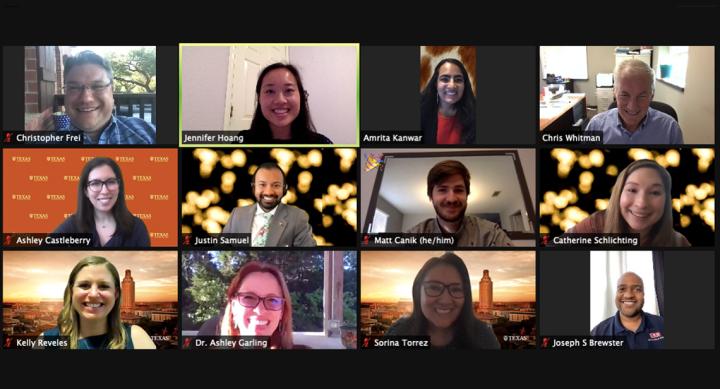 The University of Texas at Austin's Pharmacy Council virtually honored the College of Pharmacy's deserving faculty and announced the winners of 2021's Teaching Excellence Awards. Student pharmacists of all levels nominated their favorite teachers, and Pharmacy Council declared the winner.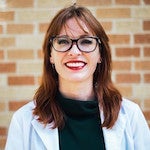 Class of 2024 Winner
Dr. Ashley Garling
Dr. Ashley Garling is a clinical assistant professor in the Pharmacy Practice Division of UT Pharmacy. She has dedicated her career to pharmacy promotion, patient engagement and public education. Dr. Garling is fundamentally interested in the evolution of pharmacy utilizing communication and technology.
---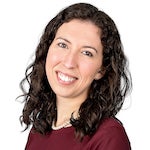 Class of 2023 Winner
Dr. Ashley Castleberry
Dr. Castleberry is head of the Division of Pharmacy Practice and came to The University of Texas College of Pharmacy from the University of Arkansas for Medical Sciences College of Pharmacy. She is an integral part of the college's transition to the ExamSoft student assessment and examination software, serving as Customer Success Strategist and bringing a multitude of knowledge about the software from her prior position. Dr. Castleberry was also a recipient of the American Association of Colleges of Pharmacy (AACP) Emerging Teaching Scholar Award.
---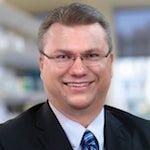 Class of 2022 Winner
Dr. Christopher Frei
Dr. Christopher R. Frei is the head of the Division of Pharmacotherapy, one of five divisions in the UT Austin College of Pharmacy, and the only division located outside of Austin, in San Antonio. He also serves as the director of the Pharmacotherapy Education and Research Center in the School of Medicine at the UT Health Science Center San Antonio.
On June 1, 2015 he became the program director for the multidisciplinary joint Translational Science Ph.D. Program, involving four UT institutions in the Austin and San Antonio areas. The program recruits physicians, pharmacists, nurses, dentists and others with professional doctoral degrees and trains them to conduct innovative Clinical and Translational Research.
---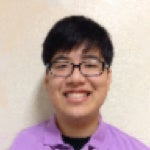 Outstanding Teaching Assistant
Dr. Eric Young
Dr. Young is a Ph.D. graduate student in Pharmaceutical Sciences and earned his Pharm.D. degree from the UT College of Pharmacy in 2018.
---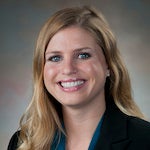 Outstanding Faculty Advisor
Dr. Kelly Reveles
Kelly R. Reveles is an assistant professor at UT Pharmacy and an adjoint assistant professor at The University of Texas Health Science Center at San Antonio School of Medicine. She received her Doctor of Pharmacy degree from UT Austin and UT Health Science Center San Antonio in 2010. She also completed a multi-disciplinary, multi-institutional Translational Science Ph.D. degree from UT Austin, UT Health Science Center San Antonio and UT San Antonio in 2014.
---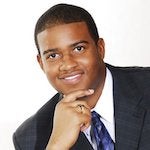 IPPE Preceptor of the Year
Dr. Joseph Brewster
Dr. Brewster is an adjunct assistant professor for the UT College of Pharmacy where he teaches a class on Global Health that compares and contrasts health care systems in different countries with our own and explores the world of medical missions. He is a current Pharmacy Manager for H-E-B Pharmacy, and received his Pharm.D degree from UT Pharmacy in 2015.
---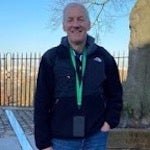 Pharmacy Educator of the Year
Dr. Chris Whitman
Dr. Chris Whitman received a B.S. in Chemistry from the University of Connecticut and a Ph.D. in Pharmaceutical Chemistry from the University of California in San Francisco. He then worked as a post-doctoral fellow at the University of Maryland in College Park in Biochemistry and Chemistry. He was appointed as an Assistant Professor in the Division of Medicinal Chemistry (now Chemical Biology and Medicinal Chemistry) at The University of Texas at Austin in 1987 and rose through the ranks to become professor and division head in 1998. He stepped down as division head in 2019.
---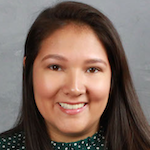 Benjamin Reed Leadership in Pharmacy Award
Sorina Torrez
Sorina Torrez is a third-year student pharmacy in the college and a research assistant for the Pharmacy Addictions Research and Medicine Program (PhARM). The Benjamin Reed Leader in Pharmacy Award recognizes exemplary service to the community and leadership to the college through the pillars of leadership, humanitarianism and fellowship.
---
Congratulations to all the winners and nominees!
Download the full presentation to see all the winners, Celebration of Service Awards, and Student Superlatives.
Special thanks to Pharmacy Council's Amrita Kanwar, Jennifer Hoang and Matt Canik for creating the presentation and officially announcing the winners.