It is with great pleasure that the College of Pharmacy's Diversity, Equity, Accessibility, & Inclusion (DEAI) committee announces the winners of the 2022-2023 Dr. Carolyn Brown DEAI Champion Awards. The nomination and decision process is highly selective and each of this year's awardees received glowing nominations and praise.
These DEAI Champions have demonstrated exceptional efforts and continue to make significant contributions to creating a more diverse, equitable, accessible and inclusive culture within the college and beyond through their excellent service, teaching, research and/or academic endeavors.
---
Champion Awards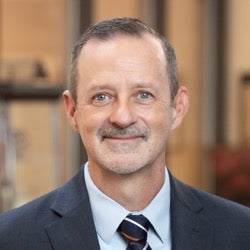 Dean John Richburg
Faculty Award Winner
Over the course of his tenure as Associate Dean for Research and Graduate Studies at the College of Pharmacy, Dr. Richburg has consistently demonstrated a passion for DEAI and desire to continue learning about it.
The Office of DEAI considers him an invaluable partner, as he leads and co-leads various programs that support the college's DEAI values. While heading the Leadership Through Engagement for the Advancement of Diverse Educational Research (LEADER) program, he has built meaningful relationships with the program's participants, who come primarily from Historically Black Colleges and Universities (HBCUs) and Hispanic-Serving Institutions (HSIs). Additionally, he is committed to bringing diversity to Texas Pharmacy programs such as the Building Our Own Talent (BOOT) program and the Provost's Early Career Fellowship program.
---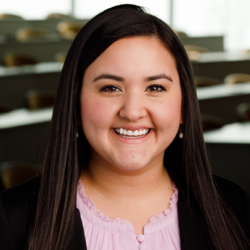 Dr. Morgan Stewart
Faculty Award Winner
Dr. Morgan Stewart's commitment to serving underserved and underrepresented communities is evident in her pharmacy practice at a Federally-qualified Health Center. It is through this work that she engages with people and patients from all walks of life and is dedicated to providing them with the highest quality, evidence-based healthcare possible. Through this practice, she demonstrates care and concern for each individual, widening access to care for members of minority communities. Additionally, she is an enthusiastic and passionate educator and role model for best practices in DEAI and consistently discusses the best ways to implement DEAI into the College of Pharmacy curriculum.
---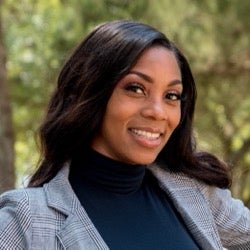 Charity Crockett
P3 Student Winner
In the area of DEAI, Charity Crockett is an exemplary student leader. In addition to her role as Pharmacy Council DEAI Chair, Charity goes above and beyond to create a more diverse and inclusive environment within the College of Pharmacy. She frequently organizes events to celebrate culture and difference within our college and is dedicated to promoting diversity through her work and service to the community. She actively represents Texas Pharmacy well by embodying the values of DEAI that are woven throughout the institution.
---
Appreciation Awards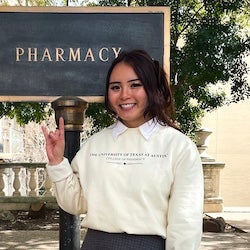 Jennifer Tran
P2 Student
Since Jennifer's first year, her passion for DEAI has been evident. Jennifer's goals are to bring the words she says into reality for the college and community. She has an inclusive attitude and works to ensure that everyone feels welcome in the institution. In addition, she encourages others to participate in DEAI activities. Through pharmacy, she wishes to bridge gaps and provide better care to those in underserved communities. Her positive attitude, daily efforts and dedication to expanding our DEAI programming demonstrate her commitment to DEAI.
---
McKenzie Erwin
P2 Student
As part of the Texas Pharmacy community, McKenzie Erwin consistently demonstrates leadership within the realm of DEAI. Serving as co-chair for the 2022 New Student Orientation committee, she focused primarily on DEAI initiatives, working closely with the Office of DEAI. She shows continuous interest in expanding the DEAI conversation across the college and within the community. McKenzie's service reflects her dedication to not only incoming P1 students, but to faculty and staff as well.
---
We would also like to acknowledge our nominees:
Johnny Salinas – Administrative Program and Division Coordinator and Vice Chair of the Diversity and Inclusion Committee
Varsha Nair – Graduate Student
Vanessa Esparza – P2 Student
Sarah Hilzendager – P2 Student
Brianna Earskine – P2 Student
Please join us in congratulating and celebrating each of the awardees and nominees for their dedication to the College of Pharmacy's DEAI initiatives this academic year!