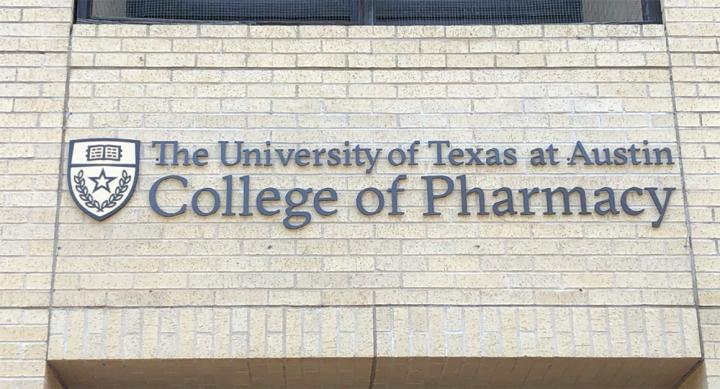 Researchers in The University of Texas at Austin College of Pharmacy's Pharmaceutical Engineering and 3D Printing (PharmE3D) Labs have earned a bevy of national and international awards for their work in pharmaceutical drug delivery and 3D printing personalized medicines.
PharmE3D Labs have garnered nine distinguished awards and accomplishments, including two Fulbright Scholar Awards, a USAID Fellowship Award, an Egyptian Government Ph.D. Scholarships, a Science and Engineering Research Board (SERB) Visiting Fellowship, India (1) and three Higher Education Council (HEC) Visiting Scholar Programs.
"This is a magnificent benchmark and I'm elated that we could host these fellowships on multiple innovative research projects," says Mohammed (Mo) Maniruzzaman, Ph.D., assistant professor of Molecular Pharmaceutics and Drug Delivery and head of PharmE3D Labs. "These competitive accolades are testament to the research efforts we are spearheading in our labs."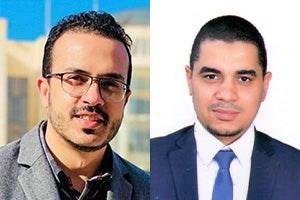 The Fulbright Visiting Scholar Program is a non-degree post-doctoral award program for junior and senior researchers, university lecturers and experts from academic and research institutions worldwide. Each year, some 800 faculty and professionals from around the world receive Fulbright Scholar grants for advanced research and university lecturing in the United States. Currently, individual grants are available to scholars from over 155 countries. Dr. Baher Daihom (left) from Cairo University, Egypt and Dr. Abdelrahman Helmy (right) from Deraya University, Egypt earned Fulbright Scholarships this year. They will work in PharmE3D Labs on innovative 3D printing and modern technologies for advanced drug delivery systems and devices.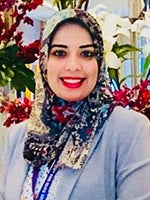 Reem Khaled Wassif, a teaching and research assistant at Future University, Egypt was selected to participate in the sixth announcement of the higher education initiative- Graduate Scholarships for Professionals (GSP) and awarded a United States Agency for International Development (USAID) backed scholarship to attend PharmE3D Labs in 2022-23.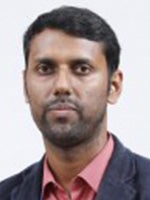 Subham Banerjee is an associate professor at the National Institute of Pharmaceutical Education and Research (NIPER) in Guwahati, India. Subham was selected for the International Research Experience (SIRE) fellowship for 2022-2023 supported by the Science and Engineering Research Board (SERB), a statutory body of the Department of Science and Technology, Government of India to undertake a research program at PharmE3D Labs. He will undertake collaborative projects on 4D printing for pharmaceutical and biomedical applications.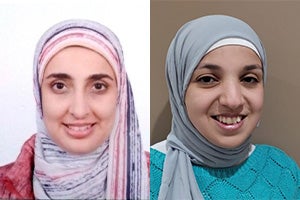 Alaa Yaser Darwesh (left) and Hala M. Abdel Hakk (right) were awarded Egyptian Government Scholarships to earn their doctorates in the United States. This scholarship comes with stipends, full tuition and benefits. Both Alaa and Hala will work on the innovative modern technologies like 3D printing to develop personalized medicines as part of their Ph.D. program in the Maniruzzaman Lab.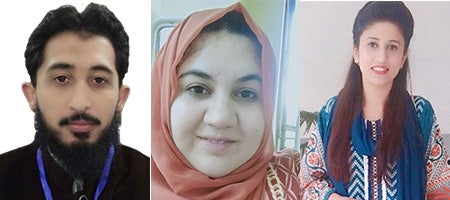 PharmE3D Labs have hosted three visiting scholars from Pakistan under the International Research Support Initiative Program (IRSIP) sponsored by the Higher Education Commission (HEC). Dr. M Abdur Rahim (left) and Maarji Khan (middle) are currently undertaking their research on nano-drug delivery systems. Aneela Manzoor (right) recently completed her fellowship under Dr. Maniruzzaman and returned to her home country. Aneela's work was on the development of biomaterials for dental applications.