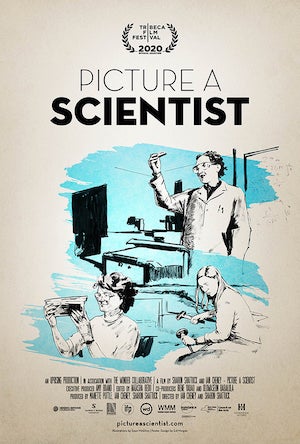 The College of Pharmacy collaborates with the College of Natural Sciences, Cockrell School of Engineering, and the Jackson School of Geosciences to offer special screenings of the recently released documentary Picture a Scientist, accompanied by a panel discussion that will include, among others, Dr. Nancy Hopkins, MIT professor emerita and one of the women whose story is told in the movie.
Picture a Scientist chronicles the researchers who are writing a new chapter for women scientists. Characterized by Science as "sweeping in scope yet intimately compelling," the film leads viewers on a journey deep into the very personal experiences of female researchers who have confronted a range of challenges, from brutal harassment to years of subtle slights. In cramped laboratories and spectacular field stations, we meet scientific luminaries who provide new perspectives on how to make science itself more diverse, equitable and open to all.
On November 11, Shelley Payne, Ph.D., College of Natural Sciences Advisor to the Dean for Diversity and Inclusion, will moderate a special discussion about the film and the evolving experience of women scientists with a panel, including MIT's Professor Emerita Nancy Hopkins, Ph.D. whose story is chronicled in the film.
You will receive a viewing link for the film the week preceding the panel event.
RSVP for the panel discussion on Wednesday, November 11 at 5 p.m.
The panel event is for invited current faculty, graduate and medical students, researchers, and staff who work closely with them.
RSVP is for the Nov. 11 panel only. You do not need to RSVP to receive the movie viewing link; all invitees will receive viewing links.