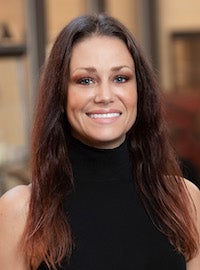 A new publication, "Pre-clinical and clinical evidence for suppression of alcohol intake by apremilast", in the Journal of Clinical Investigation finds evidence that the repurposed drug apremilast suppressed alcohol consumption in people who drink excessively. The findings were featured in recent Nature News report.
The research is coauthored by Research Assistant Professor Regina Mangieri, Ph.D. in the College of Pharmacy's Division of Pharmacology and Toxicology and Heather Aziz, MS, RLATg who works in the Mangieri Lab.
Apremilast is licensed by US regulators to treat the skin disease psoriasis. Apremilast works by inhibiting an enzyme that is linked to alcohol dependence.
After the researchers injected apremilast into mice that were bred to drink heavily, they noticed that the rodents did not binge drink as much as animals that received a placebo, and also had lower blood alcohol levels. They found that activity in the nucleus accumbens, a brain region involved in controlling alcohol intake, increased in mice that received apremilast compared with those that didn't.
Adults with alcohol-use disorder who took the drug daily had fewer drinks a day over an 11-day period than those who took a placebo. If further studies confirm these results, apremilast could be a treatment for alcohol-use disorders.
News category:
Faculty:
Research areas: