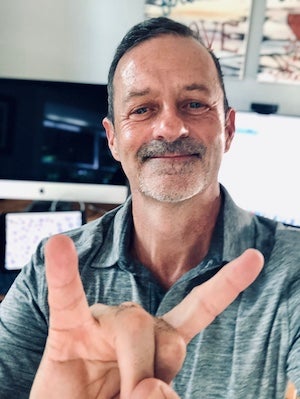 Associate Dean for Research and Graduate Studies John H. Richburg, Ph.D. received notice from the National Institutes of Health (NIH) awarding him a research grant for a five-year term.
The research seeks to delineate the functional contribution of cells of the innate immune system (macrophages & monocytes) in the sequence of events that occur in the pubertal rodent testis after exposure to the environmental toxicant, mono-(2-ethylhexyl) phthalate (MEHP). The work is anticipated to provide mechanistic insights that will be valuable for predicting and preventing human reproductive health risks to environmental toxicants.
The NIH's grant award for Dr. Richburg's research totals $2,694,316 for the five-year term. For more information about Dr. Richburg's work, visit his lab's website in the Division of Pharmacology and Toxicology.
Research reported in this publication was supported by the National Institute of Environmental Health Sciences of the National Institutes of Health under Award Number R01ES016591. The content is solely the responsibility of the authors and does not necessarily represent the official views of the National Institutes of Health.
News category:
Faculty:
Research areas: