Dear Longhorn Pharmacy Alumni and Friends,
I know all of your lives have dramatically changed because of the COVID-19 pandemic. The same is true at the UT College of Pharmacy. In order to protect our students, faculty, and staff from COVID-19, we have moved all lectures, discussion sessions, dry labs, and meetings online. We successfully completed the first week of this modified method of teaching, learning, and college operations. Despite a few technical glitches, the overall results have been successful. Wet labs are postponed until we can safely conduct them in a total immersion, bootcamp style. Special appreciation goes to the staff in our college's Learning Resource Center (LRC), who have performed amazing work in assisting our faculty to convert their courses to online platforms.
Although many hospitals and health systems banned students from their institutions, we managed to place all fourth-year Pharm.D. students on the final rotation of their Advanced Pharmacy Practice Experiences. Thus, we hope that almost all of them will be able to graduate in May and join the pharmacist workforce. Special thanks goes out to Assistant Dean for Experiential Education Jennifer Ridings-Myhra and her experiential education team who managed to place all 117 P4 student pharmacists on their respective rotations. We especially thank our preceptors who agreed to supervise the student pharmacists during this most stressful time.
Research operations are severely restricted. Nine College of Pharmacy faculty are conducting COVID-19 related research and continue to operate their labs while utilizing social distancing and appropriate cleaning and sanitation. Many other labs are closed. However, some have exceptions. For example, labs with critical ongoing animal experiments, aging studies, and multigeneration experiments are allowed to operate.
Mo Maniruzzaman, an assistant professor in the Division of Molecular Pharmaceutics and Drug Delivery, has 3D printed much-needed face shields for UT Austin healthcare clinicians. Bill Williams and Hugh Smyth, from the same division, work collaboratively with scientists at other universities to screen old drugs for potential activity against COVID-19. They then perform research and development to repurpose potential candidates as therapeutic agents. Leticia Moczygemba, associate professor in the Division of Health Outcomes, performs healthcare research to improve services and outcomes for homeless populations. She has provided them with cell phones, and texts them regularly to provide crucial information regarding COVID-19 prevention, signs and symptoms of the disease, and resources to obtain appropriate treatment and care.
Most faculty and staff operate remotely, although we maintain a skeleton crew on site to assure that necessary operations continue. It is amazing to learn how much of our work can be performed remotely. However, social isolation creates a great deal of stress. We urge all students, faculty, and staff to pay close attention to their emotional well-being and physical health. We encourage them to utilize technology to interact socially as well as teach, learn, and conduct college business.
We are conducting virtual town hall meetings with students, faculty, and staff to interact and stay connected. This allows us to answer questions, determine what is and isn't working, and provide important connection among the members of our Longhorn Pharmacy Family.
Last but particularly important, we have begun plans to hold a virtual College of Pharmacy graduation convocation in May. Graduation is an important milestone for our student pharmacists and their families. Although we will not be able to hood them in person or shake their hands, we will do everything possible to make it a meaningful and unforgettable experience.
Thanks to each of you for everything you do to support the UT College of Pharmacy. Whether you serve as preceptor, participate in a college committee, mentor Pharm.D. or graduate students, or support the college through donations, we truly appreciate your efforts. We know that most of you are practicing pharmacists and face the continued possibility of exposure to the coronavirus. We thank you for your valuable service to society, and are proud that you are Longhorn pharmacists!
Please take care of yourselves, protect your health and emotional well-being, and Hook 'em Horns!
Warm regards,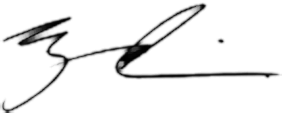 M. Lynn Crismon, Pharm.D.
Dean
James T. Doluisio Regents Chair and Behrens Centennial Professor