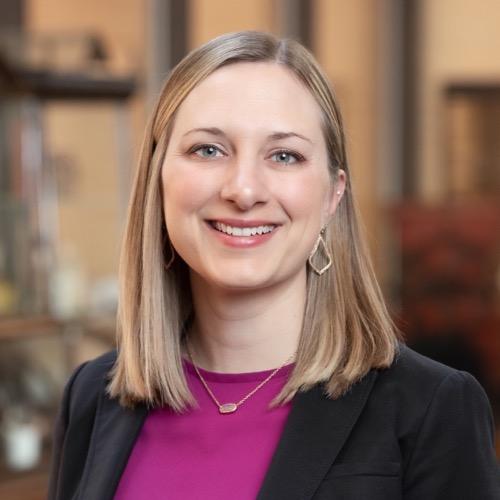 Clinical Assistant Professor of Pharmacy Practice

Director, HEB/UT Community Pharmacy Residency Program
Amanda comes to the College of Pharmacy from H-E-B where she was a Residency Site Preceptor and Interim Co-assistant Residency Program Director. She has also served as the Pharmacist in Charge at a local H-E-B Pharmacy for the last four years. Amanda received her Doctor of Pharmacy degree from Purdue University College of Pharmacy in 2015. She completed her PGY1 Community-based Pharmacy Residency through The University of Texas at Austin College of Pharmacy and H-E-B Pharmacy under Lauren Clark and Nathan Pope.
As a community pharmacist and former residency graduate, she has worked to advance patient care each day by providing excellent patient-centered education and clinical services such as medication therapy management and immunizations. During her leadership with H-E-B Pharmacy, she oversaw the implementation of the COVID-19 vaccine program at her site and integration of several technician immunizers into the workflow. She strives to give back to the underserved in our community by volunteering as a pharmacist at the Volunteer Healthcare Clinic. Additionally, she has pursued leadership roles in professional organizations by serving on the board of directors and as past-President of the Capital Area Pharmacy Association.
In her new role, Amanda will teach and mentor Pharm.D. students while serving as the Residency Program Director for our PGY1 Community-based Pharmacy Residency in partnership with H-E-B.