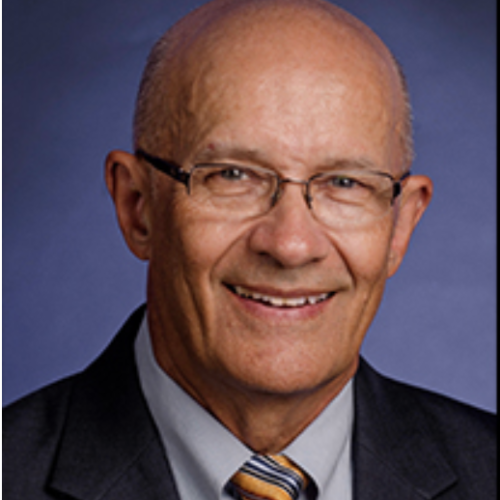 CARLTON (CARL) K. ERICKSON, a research scientist, has been studying the effects of alcohol on the brain for over 45 years. Carl received his Bachelor's degree from Ferris State College in 1961 and his Ph.D. degree in pharmacology from Purdue University in 1965. He has held tenured teaching and research positions at The University of Kansas (1965-1977) and The University of Texas (1978-present). He presently is Pfizer Centennial Professor of Pharmacology and Toxicology, and holds the titles of Special Assistant to the Dean and Director of the Addiction Science Research and Education Center in the College of Pharmacy at the University of Texas at Austin. He holds memberships in the American Society for Pharmacology and Experimental Therapeutics (ASPET), the Research Society on Alcoholism (RSA), the College on Problems of Drug Dependence (CPDD), and the American Society of Addiction Medicine (ASAM). He is a member of the Board of Directors of the Texas Research Society on Alcoholism, and a member of the Science Advisory Panel and the Board of Governors of the Graduate Program of Hazelden Betty Ford Foundation in Center City, Minnesota.
Carl is broadly knowledgeable about the neurobiology of alcohol and other drugs, since he is an active scientist and publisher of over 300 scientific and professional articles. He is also co-editor of the book, Addiction Potential of Abused Drugs and Drug Classes (Haworth Press, 1990), and co-author of Your Brain on Drugs (Hazelden, 1996). He is the author of The Science of Addiction: From Neurobiology to Treatment (W.W. Norton, 2007), which won a University of Texas Hamilton Book Award in 2008; Addiction Essentials: The Go-to Guide for Clinicians and Patients (W.W. Norton, 2011); and co-author of Drugs, The Brain, and Behavior (Routledge, 2013).   He is a Field Editor and Highlights Editor of the scientific journal Alcoholism: Clinical and Experimental Research. He has participated in the Professionals in Residence program at the Betty Ford Center in Rancho Mirage, CA and is a recipient of the Betty Ford Center Visionary Award (2000). He is also the recipient of the 2003 Pat Fields SECAD Award, the 2004 Fred French Award for Educational Achievement, the Nelson J. Bradley Award for Lifetime Achievement (2007), the John P. McGovern Award for Excellence in Medical Education (2009), and the Annual Award from the American Society of Addiction Medicine (2013). (The last award was given "for expanding the frontiers of the field of addiction medicine and broadening our understanding of the addiction process, through research and innovation.")
Carl has 25 years of biomedical research experience as an active pharmacologist and neuroscientist and almost 25 years of educational research, all in academic settings. As a non-recovering person, Carl has tried to learn about addictive disease by attending Twelve Step meetings and becoming knowledgeable about addiction treatment methods. He presents approximately 8-10 lectures annually to health professionals, is a frequent keynote speaker at major conferences in the U.S. and internationally, and has presented Grand Rounds at health science centers to update pharmacy, nursing, social work, and medical faculty and students about the latest neurobiological research on chemical dependence/addiction. As an addiction science educator, it is estimated that Carl has spoken to approximately 88,000 health professionals and people in recovery since 1978. He has taught over 6,000 undergraduate, professional, and graduate students about addiction science; and he has positively influenced the lives of thousands of people who have read his books and publications. This is because public and professional education about the evidence for severe substance use disorder ("addiction") as a treatable medical disease is critical for reducing the stigma surrounding this disease.
---
Research Interests
I am interested in addiction science education, performed through the dissemination of new research findings on drug addiction in lay language. Primarily through lectures and books to treatment professionals (alcohol and other drug abuse counselors, social workers, mental health counselors, etc.) and the "reachable public" (criminal justice workers, physicians, nurses, pharmacists, dentists, clergy, and family members), education is packaged in an easily-understandable form so that new information can be transferred quickly to those who can use it. I am also interested in teaching other researchers to communicate their research results more effectively, and to motivate them to also talk to nonscientific groups. Finally, the evaluation of such information transfer is critical to its long-term effectiveness in altering public opinion about addictions as diseases. Therefore I am interested in learning behavioral change methods and theory, attitudinal theory, and how to influence public opinion regarding drug use, abuse, and dependence in our society. I also work with members of the media to promote accurate scientific information on addiction to the public.
Recent Selected Publications
Erickson, C.K. and White, W.L. The neurobiology of addiction recovery.
Alc. Treat. Quart. 27: 338-345 (2009).
Brick, J. and Erickson, C.K., Intoxication is not always visible: An unrecognized prevention challenge". Alc: Clin. Exp. Res. 33: 1489-1507 (2009).
Erickson, C.K., Addiction Essentials: The Go-To Guide for Clinicians and Patients, W.W. Norton, New York, NY (2011).
Cochran, G., Field, C., Lawson, K., and Erickson, C., Rx opioid abuse: The role of pharmacists. Poster presented at 74th Annual Meeting, College on Problems of Drug Dependence, Palm Springs CA. (2012).
Wilcox, R.E. and Erickson, C.K., The brain biology of drug abuse and addiction", In: Chemical Dependency: A Systems Approach, Fourth Edition, McNeece, C.A., DiNitto, D.M. (eds), Pearson Publ., Boston, MA, pp. 39-55 (2012).
Cochran, G., Field, C., Lawson, K. and Erickson, C., Pharmacists' knowledge, attitudes, and beliefs regarding screening and brief intervention for prescription opioid abuse: A survey of Utah and Texas pharmacists. J. Pharm. Hlth. Serv. Res. (4: 71-79, 2013).
Brick, J. and Erickson, C.K.: Drugs, The Brain, and Behavior: The Pharmacology of Abuse and Dependence, Second Edition. Routledge, New York, NY (2013).
Contact Information
Phone:
US Mail Address:
The University of Texas at Austin
PHR 4.220C
2409 University Ave., A1915
Austin, TX 78712
---
FEDEX Address:
107 W. Dean Keeton St.
PHR 4.220C
The University of Texas at Austin
Austin, TX 78712