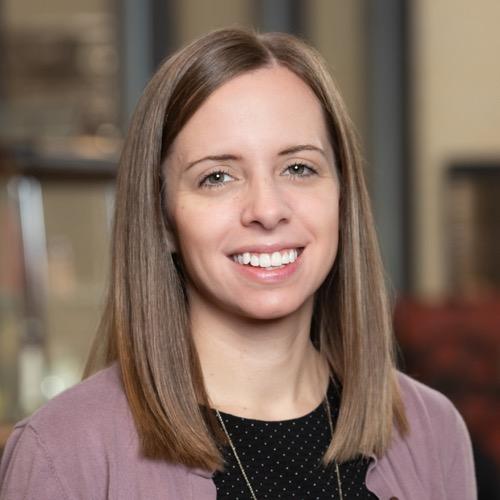 Clinical Assistant Professor of Pharmacy Practice
Denise Kelley graduated from the Auburn University Harrison School of Pharmacy and completed a PGY1 residency at UF Health Jacksonville followed by a PGY2 Internal Medicine residency at the Medical University of South Carolina. From 2014 to 2018, she worked as an Internal Medicine Pharmacy Specialist at UF Health Jacksonville before transitioning to Ascension Seton as a Market Internal Medicine Pharmacy Specialist from 2018-2023. In each position, she served as an affiliate faculty with the University of Florida College of Pharmacy and the University of Texas at Austin College of Pharmacy, respectively, precepting pharmacy students on an Adult Medicine rotation.
Currently, she is a Clinical Assistant Professor within the Division of Pharmacy Practice. She maintains an active practice at Dell Seton Medical Center at the University of Texas in Internal Medicine, where she precepts Pharm.D. students and residents on academic internal medicine rotations. She is the Residency Program Director for the Ascension Seton PGY-2 Internal Medicine pharmacy residency.
Dr. Kelley has a passion for patient care, advancing the pharmacy profession and facilitating pharmacy students with connecting concepts from the classroom into real world clinical practice. She has been recognized for her experiential teaching and contributions to pharmacy through various awards including UF New Inpatient Preceptor of the Year, FSHP New Practitioner of the Year and was recently named a Fellow of ASHP. Her professional presentations and clinical research focus on her primary interests within Internal Medicine - anticoagulation, HIV, renal and pulmonary disorders.