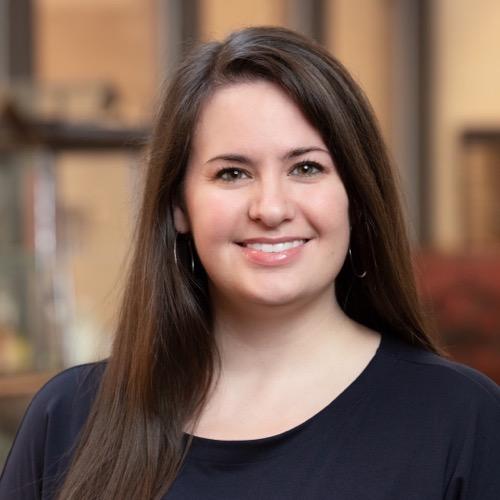 Assistant Division Head, Pharmacy Practice

Clinical Associate Professor of Pharmacy Practice

Clinical Pharmacy Specialist, Internal Medicine - Dell Seton Medical Center
Kristin M. Janzen graduated from the University of Texas at Austin College of Pharmacy and completed a combined PGY1 & 2 Pharmacotherapy residency at Butler University and Indiana University Health in Indianapolis, IN. Currently, she is a Clinical Associate Professor within the Division of Pharmacy Practice. Her teaching focuses on pharmacotherapeutics, clinical pharmacokinetics, and application of knowledge to pharmacy practice. She maintains an active practice at Dell Seton Medical Center at the University of Texas in Internal Medicine, where she precepts fourth year Pharm.D. students and residents on academic internal medicine rotations.
She has been recognized for excellence in both didactic and experiential teaching and was awarded the College of Pharmacy Educator of the Year, the Austin-Temple-Waco Region Preceptor of the Year, and Wm. Arlyn Koesel Preceptor of the Year Awards. Her research focuses on residency preparation, interprofessional education, and core internal medicine disease states.
Institutional Awards:
Citation for Outstanding Faculty (2021)

Wm. Arlyn Kloesel Preceptor of the Year (2020)

Citation for Outstanding Faculty (2020)

College of Pharmacy Educator of the Year (2020)

Preceptor of the Year – Austin/Temple/Waco Region (2020)

Fellowships:
Health Interprofessional Education Fellow (2021)

Alumni Centennial Endowed Fellowship Educator Award ($5000) (2020-21)
Required Didactic Courses:
PHM 191U Foundations of Interprofessional Collaborative Practice I (P1)
PHM 182 Pharmacotherapy of the Respiratory System (P2)
PHM 390N Integrated Basic & Applied Pharmacokinetics (P2)
PHM 483 Pharmacotherapy of the Cardiovascular System (P2)
PHM 183 Pharmacotherapy of Endocrine & Hematology (P3)
PHM 189 Pharmacotherapy of the Reproductive Tract (P3)
PHM 193U and 193V Foundations of Interprofessional Collaborative Practice V and VI (P3)

Elective Coursework:
PHM 182R Pharmacy Residency Prep Elective
PHM 290M Inpatient Adult Medicine
Journal Articles:
Steuber TD, Janzen KM, Howard ML. A systematic review and meta-analysis of metolazone compared to chlorothiazide for treatment of acute decompensated heart failure. Pharmacother 2020;40(9):924-35.
Janzen KM, Sakon C, Lehman A, Sommer B, Brown C. High dose cholecalciferol supplementation in adults with cystic fibrosis. Pharmacother 2019;39(9):874-80.
Steuber TD, Janzen KM, Sprunger TL, Nisly SA. Hybrid online delivery of a pharmacy residency and fellowship elective course. Inov Pharm 2018;9(2):Article 14.
Janzen KM, Kormelink LN, Saum LM, Nisly SA. Geriatric and student perceptions following student-led educational sessions. Inov Pharm 2018;9(1):Article 1.
Steuber TD, Janzen KM, Walton AM, Nisly SA. Assessment of learner metacognition in a professional pharmacy elective. Am J Pharm Educ 2017;81(10):Article 6034.
Nisly SA, Kingdon LK, Janzen KM, Dy-Boarman EA. Debates to mimic clinical discussion in experiential education. Inov Pharm 2017;8(4):Article 9.
Nisly SA, Janzen KM, Steuber TD, Trujillo TN. Alumni survey as a quality improvement tool for defining residency success. Am J Health-Syst Pharm 2016;73(21)1722-1725. [Letter]  
Janzen KM, Steuber TD, Nisly SA. GLP-1 agonists in type 1 diabetes mellitus: a review of the literature. Ann Pharmacother 2016;50(8):656-65.
Book Chapters:
Janzen KM, Acosta WR, Ginsburg DB. Misconduct and unprofessional behavior. In: Cuellar LM, Ginsburg DB. Preceptor's Handbook for Pharmacists, 4th Edition. Bethesda, MD: American Society of Health-System Pharmacists 2019.
Contact Information
Phone: