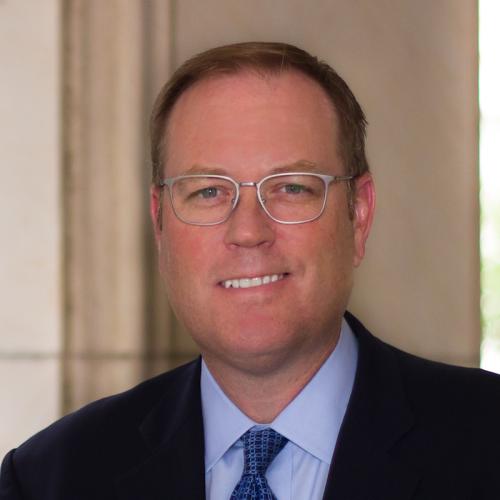 Senior Research Scientist

TxCORE Executive Director
Content
Michael Johnsrud, PhD, RPh, is Executive Director of the Texas Center for Health Outcomes Research and Education (TxCORE) and a Senior Research Scientist in Health Outcomes at The University of Texas at Austin College of Pharmacy, where he designs and conducts research to analyze how prescription drugs, medical devices, and various clinical interventions and services impact resource utilization, patient health outcomes, and quality of life. Mike has particular expertise in prescription drug pricing, as well as coverage and reimbursement policy in Medicaid, Medicare, and private-sector health plans. He also studies the economics of the marketplace for community pharmacy and prescription drug benefit programs.
Prior to his role at TxCORE, Mike was a Senior Vice President at Avalere Health in Washington, DC, where he led the Health Economics and Advanced Analytics Practice. While at Avalere Health, he provided strategic and scientific guidance to the firm's clients to support the design and generation of clinical and economic evidence to inform stakeholders in the marketplace in determining the value of various medications and interventions.
Prior to joining Avalere Health, Mike was Associate Director of The Center for Pharmacoeconomic Studies at The University of Texas at Austin College of Pharmacy. He has published numerous articles over the course of his career related to pharmaceutical economics, medication adherence, and the value and cost-effectiveness of prescription drugs and clinical interventions across a variety of different therapeutic areas.
Mike received his BS in Pharmacy from the University of Iowa and a MS and PhD in Pharmacy Administration from the University of Texas at Austin.  He is a registered pharmacist in Iowa and Texas.
Education
PhD, The University of Texas at Austin
MS, The University of Texas at Austin
BS Pharmacy, The University of Iowa
Selected Recent Publications
CORE Research Area: Patient-Centered Outcomes Research
Heidari E, Brown C, Johnsrud M, Mastrangelo V, Spears A, Parikh M, Campbell PJ. Procurement and use of social determinants of health data among key health care stakeholders.  Journal of Managed Care and Specialty Pharmacy 2022; 28 (5): 538-543.
Moczygemba LR, Brown C, Johnsrud M. "It's Time to Represent": Shifting the Paradigm to Improve the Quality of Inputs into Value Assessment Frameworks. Journal of Managed Care and Specialty Pharmacy 2021; 27 (9-a Suppl): S19-S23.
CORE Research Area: Healthcare Systems Research
Drozd E, Miller L, Johnsrud M. Impact of Pharmacist Immunization Authority on Seasonal Influenza Immunization Rates Across States. Clinical Therapeutics 2017; 39 (8): 1563-80.
Schmitt S, McQuillen DP, Nahass R, Martinelli L, Rubin M, Schwebke K, Petrak R, Ritter JT, Chansolme D, Slama T, Drozd EM, Braithwaite SF, Johnsrud M, Hammelman E. Infectious Diseases Specialty Intervention is Associated with Decreased Mortality and Lower Healthcare Costs. Clinical Infectious Diseases 2014; 58 (1): 22-8.
CORE Research Area: Health Economics and Outcomes Research
Johnsrud M, Richards K, Arcona S, Sasané R, Leoni M. An assessment of Parkinson's disease medication treatment patterns in the Medicaid population. Clinical Parkinsonism and Related Disorders. 2021; 5: 1-6.
Leinwand B, Johnsrud M, Nguyen A, Meyer J, Johnson K. A Ready-to-Use Liquid Glucagon for Treatment of Severe Hypoglycemia Demonstrates Reduced Healthcare Payer Costs in a Budget Impact Model. Journal of Medical Economics 2020; 23 (7): 744-50.
Contact Information
Phone: