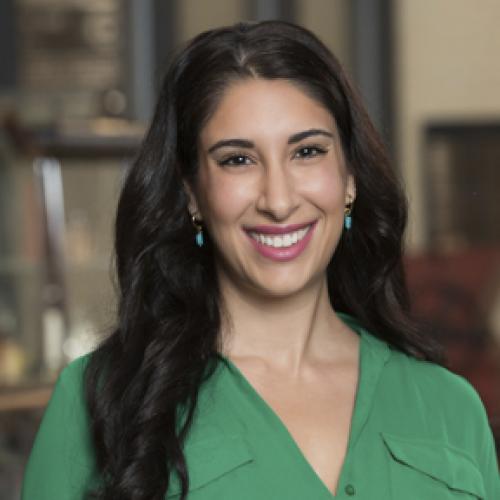 Clinical Associate Professor of Pharmacotherapy
Nina Vadiei was born and raised in Austin, Texas. She graduated from the University of Texas at Austin with her Pharm.D. then completed her PGY1 and PGY2 psychiatric pharmacy residency with UT Austin and Ascension Seton Healthcare. After graduating from her PGY2, she moved to Tucson, AZ to start her first post-residency position as a Clinical Assistant Professor at the University of Arizona (UA) College of Pharmacy in the Department of Pharmacy Practice and Psychiatry. She practiced as a Clinical Pharmacy Specialist in Psychiatry at Banner University Medical Center South which houses the largest inpatient behavioral health pavilion in Southern Arizona. She worked predominantly with patients with serious mental illness and on the geriatric psychiatry unit. Though her practice was in inpatient psychiatry, her research spanned into community pharmacy practices, including being a co-investigator on a grant to improve Access to Syringes at Community Pharmacies (ASAP) for the Prevention of Bloodborne Infections Among People Who Inject Drugs. She is passionate about improving access to and delivery of mental health care and expanding psychiatric pharmacy services.
After six years with UA, Dr. Vadiei is excited to return to UT Austin College of Pharmacy as a Clinical Associate Professor in the Division of Pharmacotherapy. She will be practicing at San Antonio State Hospital and looks forward to working with pharmacy students and residents who are interested in psychiatry. She strives to make learning experiences with her fun and thought-provoking, regardless of the learner's interest in pursuing psychiatry as a career. In her free time, she enjoys exploring new restaurants, exercising, and watching psych-themed TV shows/movies (amongst other binge-worthy series).