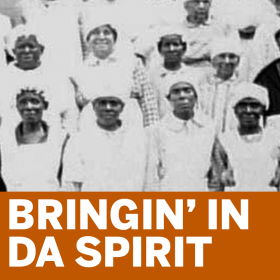 Sista Midwife Productions presents a screening and discussion of Bringin' in Da Spirit, a documentary that celebrates the history of the midwives, particularly Granny Midwives, in the United States from the earliest days of slavery until today. The screening is presented by The University of Texas at Austin College of Pharmacy, School of Nursing and Dell Medical School.
The screening will be on Wednesday, November 3, 2021 from 5:30 - 8 p.m. CT in PHR 3.106 on The University of Texas at Austin campus (map).
Through the use of first person narrative and rare archival images, Bringin' in Da Spirit provides a moving glimpse of the women who have skillfully brought scores of children across the threshold of existence. Narrated by Phylicia Rashad, this evocative and passionate film celebrates women who have committed themselves to holistic answers amidst powerful misconceptions about the practice of midwifery and virulent opposition from practitioners of Western medicine.
Note for pharmacists and pharmacy technicians: Those who wish to claim continuing pharmacy education (CPE) credit following the event may do so through UT Continuing Pharmacy Education via this link. Please note the site is not active until a few days prior to the event).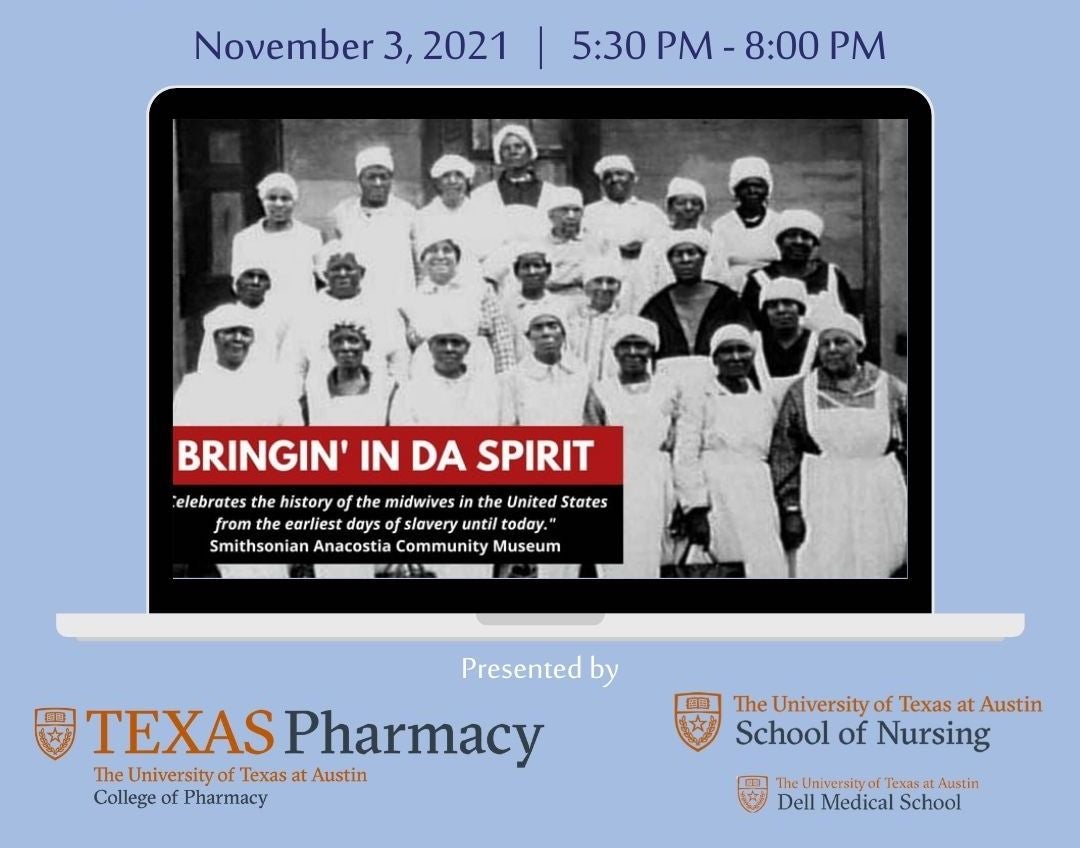 Event Details
Date and Time
Wed, Nov 3 2021, 5:30 - 8pm
Event type
Continuing Pharmacy Education (CPE)
Diversity Equity Accessibility and Inclusion (DEAI)