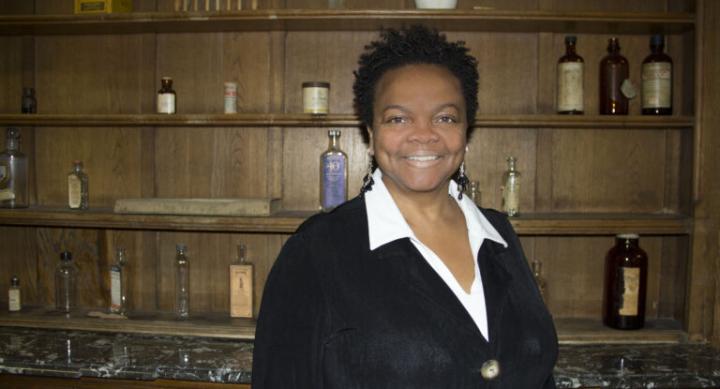 College of Pharmacy Professor Carolyn Brown, Ph.D. was one of five accomplished faculty members at The University of Texas at Austin to be inducted into the first cohort of the Provost's Distinguished Service Academy (DSA). Dr. Brown is a professor in the Division of Health Outcomes and Tanabe Research Laboratories, U.S.A., Inc. Regents Endowed Faculty Fellow.
The Provost's Distinguished Service Academy will represent a formal organization of distinguished tenured and senior non-tenure track (NTT) faculty members with extraordinary achievements across their portfolios and in particular in terms of their excellence in mentoring and service to their college, the university, the state of Texas, and the nation.
Faculty members were selected for their outstanding service at UT and beyond. Each nominee has demonstrated excellence in scholarship and a commitment to fostering leadership around diversity, inclusion, and mentoring. Along with an annual stipend, this five-year appointment will include sponsorship of at least one workshop per semester and a series of faculty mentoring sessions throughout the year. Other inaugural members include Jen Moon from the College of Natural Sciences, Lisa Moore from the College of Liberal Arts, Rich Reddick from the College of Education, and Loriene Roy from the School of Information.
Dr. Brown's research interests primarily involve understanding cultural and social elements that may impact both quality of care and therapeutic outcomes of patients with chronic illnesses, particularly ethnic minority patients who experience a disproportionate burden of poor health.