Four student pharmacists from the College of Pharmacy have been selected to study addiction and its treatment in weeklong summer programs sponsored by the Hazelden Betty Ford Foundation.
Student pharmacists Janci Addison, Claire Brandt, Kaitlin Kennedy and Mandy Renfro will participate in the Foundation's Summer Institute for Medical Students (SIMS). Kennedy attended a session in late May in Center City, Minn., while the other three will travel to Rancho Mirage, Calif., for sessions in May through July.
In 2014, the Hazelden Betty Ford Foundation expanded its experiential immersion program—which up until that point had included only medical students—to also include two pharmacy students from UT Austin. Cost to attend for both students was covered by a longtime member of the college faculty, Dr. Carlton Erickson, and his wife, Eunice. Erickson has devoted his career to addiction studies – first as a researcher and most recently as a communicator, helping to expand knowledge of addiction studies and treatments by teaching research scientists how to discuss their work to lay audiences.  Each summer since 2014, one or two UT Austin pharmacy students have attended the summer program at no cost to them. This year marks the first time that the invitation has been extended to four UT students.
During their weeklong experience, the student pharmacists live and learn in groups of 16 alongside top medical students from across the nation. This year, applicant reviewers were so impressed with the pharmacy student applications that the decision was made to expand the number of pharmacy student participants. So far, UT Austin is the only college of pharmacy in the country whose students have been invited to participate in the SIMS program.
"After two years of successful pilots with The University of Texas College of Pharmacy, we decided to award the college more than two SIMS positions this year," explained Joseph Skrajewski, executive director of medical and professional education at the Foundation. "This commitment by Hazelden Betty Ford is a major step to ensure that the future of pharmacy is better prepared to address addiction. We are proud of the work we do to advance professional education and look forward to continuing to do so for many years to come."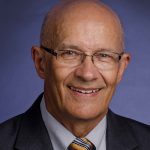 Erickson said the Foundation's expanded invitation fits well with the college's longstanding commitment to addiction studies. In addition to Erickson, the college faculty includes several other addiction researchers who are involved in collaborative research with addiction specialists throughout the university and beyond. The college's neuropharmacology and addiction specialty includes seven faculty members whose research focuses on mechanisms of how mood-altering drugs, including alcohol, produce their rewarding and behavioral effects through changes in brain function at multiple levels of analysis. Erickson himself leads the college's Addiction Science Research and Education Center. Many of these faculty members are also affiliated with the university's Waggoner Center for Alcohol and Addiction Research.
UT student pharmacists explore addiction studies alongside UT students in nursing, social work and the university's new Dell Medical School through an inter-professional education (IPE) class introduced last year. Erickson and several of the addiction researchers this spring led students in the IPE class through a module on substance use disorders (SUD), which is the clinical term for addiction, and its treatment.
The module is designed to translate SUD research into practical elements delivered to students through active learning, team-based approaches. Student knowledge and beliefs about alcohol and other drug addiction were explored. Rather than the traditional lecture format, video vignettes were incorporated to illustrate the pervasiveness of stereotypes and implicit bias toward those with substance use disorders. Evidence of the diagnosis, neurobiology and treatment of SUD was presented through short video bursts.
Erickson says SUD issues are especially important for these future practitioners to consider given the misconceptions in the media, the general public, and among many health care providers concerning addiction. In fact, like the Hazelden Betty Ford Foundation, the American Society of Addiction Medicine led an initiative that has seen addiction medicine lectures and even courses starting to appear in curricula in the various professional programs including medicine. UT's Dell Medical School, Erickson said, is in the forefront of team-based training in addiction medicine.
"Such training is long overdue, since physicians, pharmacists, nurses and social workers all play critical roles in caring for SUD patients," Erickson said.
Additionally, the college sponsors the Student Pharmacist Recovery Network (SPRN), a student group that provides resources to help fight the stigma surrounding mental illness and addiction.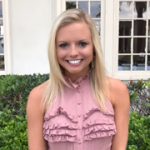 "SPRN taught me so much in the last year about drug addiction from the physiology of the addiction in the brain to the benefits of harm reduction," said Janci Addison, one of UT's SIMS scholars this summer. "I have come to an epiphany that the best way to help substance users is to lower the stigma surrounding drug misuse and addiction. If we, health care providers, educate the public on drug use, the public may not be as judgmental and substance users will feel more inclined to reach out for help."
In addition to medication compliance, Addison said she wants to spread a message of acceptance within the community.
"The validity of my message will be strengthened by the SIMS program," she said. "The SIMS program will provide me with the resources I need to understand addiction objectively. In addition, I want to be around other health care professionals that can not only help me become a better pharmacist, but also help me become an advocate for substance users who cannot see sobriety in their future."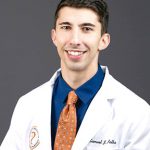 Samuel Palka attended the SIMS program in 2016. "It was eye opening to see lawyers, doctors and other successful individuals at Hazelden Betty Ford," he said. "Addiction does not discriminate – it can affect anyone – even students."
"People with substance use problems are not people of weak character, which many people seem to believe. Instead, they are people who are suffering from a disease and can recover with proper treatment and motivation. I am grateful that this experience allowed me to see it this way," Palka continued. "As a future pharmacist, it is imperative for me to be cognizant of medications and behaviors associated with addiction as well as resources to which I can refer patients in need. Thanks to the SIMS program, I realize that my intervention and non-judgmental attitude have the potential to save future patients from this disease."
Anyone interested in learning more about addiction studies within the UT College of Pharmacy should contact Dr. Erickson at carl.erickson@austin.utexas.edu.
Individuals interested in sponsoring one of the SIMS scholarships for a UT student pharmacist should contact Susan Brown, assistant dean for development and alumni relations, at skbrown@austin.utexas.edu.