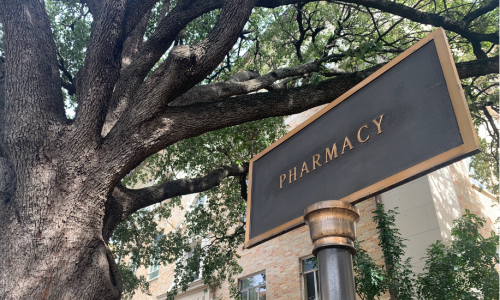 The College of Pharmacy family includes more than 8,000 alumni and countless friends who work daily to improve the lives of patients around the globe. The involvement of these dedicated individuals is vital component to the college's success.
Within the college, contributions of alumni and friends through donations of time and resources make a critical difference.
Here you will find information about the latest Alumni Association events near you, our yearly giving initiatives, ways you can get involved, as well as information on the college's Advisory Council.
Alumni Association
The College's Alumni Association works uniquely for and on behalf of pharmacy graduates. It is a great way to get involved!
Giving
Your gifts play a critical role in ensuring that our college continues to produce exemplary pharmacy practitioners. Interested in giving to the college?
Advisory Council
Enables private support to benefit the college, recognizing achievements of students, faculty, and graduates, and providing support for students.