Eligibility & Evaluation of Applicants
Admission is highly competitive and not all qualified applicants are admitted.
Credentials of most successful applicants to the graduate program in the College of Pharmacy graduate school exceed the minimum University requirements listed below.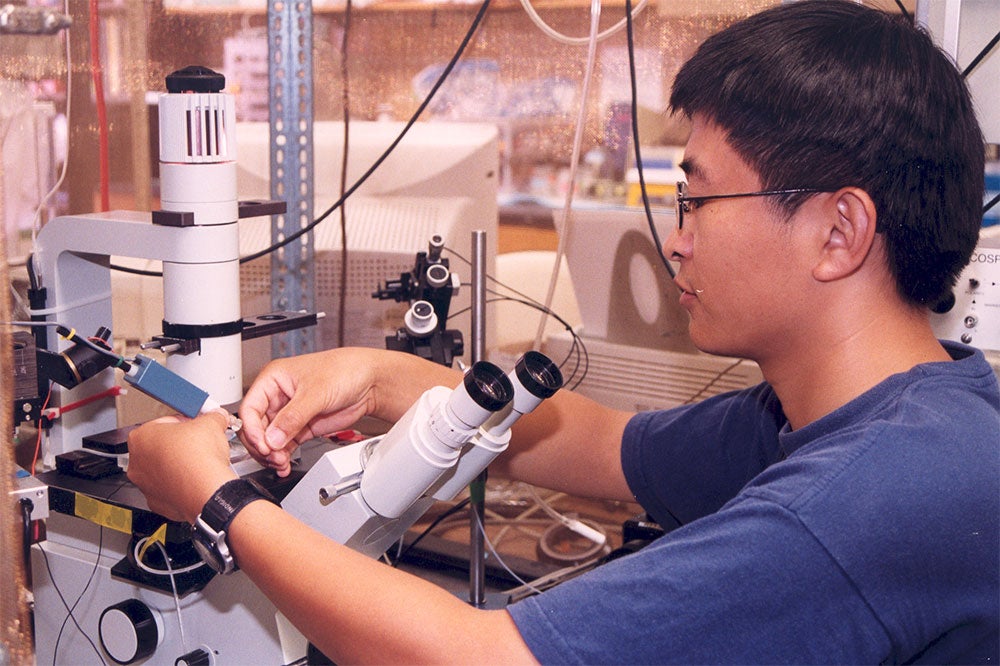 Eligibility
To be eligible for admission consideration, applicants must meet the Graduate School's minimum requirements.
Bachelor's Degree

- The Graduate School requires applicants to have earned a bachelor's degree from a

regionally accredited institution

in the United States or a

comparable degree

from a foreign academic institution. For questions regarding degree eligibility, please consult the

Graduate and International Admission Center (GIAC)

.


 

Upper-division GPA of 3.0 or higher

- A grade-point average (GPA) of at least 3.0 (on a 4.0 scale) or a comparable GPA in upper-division work—junior- and senior-level courses—and in any graduate work already completed is required.


 

Adequate subject preparation for the proposed graduate major.


 

Acceptance by the Admissions Committee of the proposed major area of interest.
Applicant Evaluation
Each division in the College of Pharmacy is responsible for selecting its students. For more information about each division and what they look for in an applicant, please visit our

divisions' homepages.


 
The application review is holistic and takes into account all aspects of the application materials. The divisions are particularly impressed by evidence that applicants are sincerely motivated, communicate well, and can show evidence of leadership ability.
 

An applicant's file cannot be considered until all application materials have been received.

We recommend starting your application well in advance of the application deadline to ensure that you have sufficient time to submit all materials.


 

No person shall be excluded from participation in, denied the benefits of, or be subject to discrimination under any program or activity sponsored or conducted by The University of Texas, on any basis prohibited by applicable law, including, but not limited to, race, color, national origin, religion, sex or handicap.
Additional information for International Applicants
Many of our successful international applicants have an M.S. degree and publications in biochemistry, chemistry, molecular biology, chemical engineering, pharmacology, pharmacokinetics, pharmaceutics, or another relevant science. Successful international applicants to the Division of Health Outcomes and Pharmacy Practice often have an M.S. degree in Pharmacy Administration.
Applicants from foreign countries not only must be eligible for admission to The University of Texas at Austin and the College of Pharmacy, but must also demonstrate that they possess sufficient English proficiency to be successful at UT. The University of Texas at Austin requires the following minimum language test scores*:
TOEFL: 79 on the Internet-based test (iBT)

IELTS: An overall band of 6.5 on the Academic Examination
In the College of Pharmacy we usually admit students with much higher scores; the current average is 100 on TOEFL iBT.
*International applicants who are from a qualifying country are exempt from this requirement. Additionally, applicants are exempt from the requirement if they possess a bachelor's degree from a U.S. institution or a qualifying country. The requirement is not waived for applicants who have earned a master's—but not a bachelor's—degree from a similar institution. Unsure if you qualify for an exemption? Contact intladm@austin.utexas.edu
Certain admitted students are required to go through an additional English screening before they can register for classes. This screening is conducted by UT's English Language Center soon after international student check in. If that office recommends that a student enroll in further English communication coursework, those courses will be required by the College of Pharmacy. For more information, please visit https://global.utexas.edu/english-language-center/resources/j-bar
The University of Texas at Austin maintains an International Student and Scholars Office with advisers to assist international students with orientation to the campus and to answer questions regarding immigration status, academic matters not specifically within the province of academic advising, financial aid, health insurance, housing, legal questions, employment, income tax, and social security regulations.