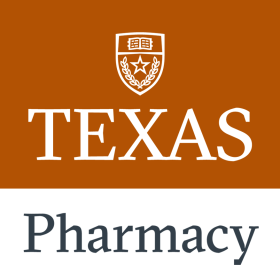 Join us for the UT College of Pharmacy's 2022 Homecoming Tailgate. Featuring a barbecue buffet (vegan options available), beer and wine, and other goodies under a tent on the LBJ Lawn just before the Texas Longhorns take on the TCU Horned Frogs.
Ticket proceeds support the College of Pharmacy Alumni Association, the only membership association that works uniquely for and on behalf of pharmacy graduates. 
College of Pharmacy Homecoming Tailgate
Saturday, November 12
Tailgate Begins: 4pm
Alumni Awards Presentation: 4:30pm
Kickoff: 6:30pm
Location: Between Lot 40 and the Thompson Conference Center (view map)
Register here for the Pharmacy Homecoming Tailgate
Donate here for the Pharmacy Alumni and Friends Tailgate Scholarship Fundraiser
Special Recognition to
Milestone Class Years: 1972, 1982, 1992, 2002 and 2012
The tailgate will also include the presentation of the 2022 College of Pharmacy Alumni Awards.
Winners of the 2022 Alumni Awards
William J. Sheffield Outstanding Alumni Award – Dr. Jamie C. Barner
Distinguished Young Alumni Award – Dr. Emmanuel Enwere
Legend of Pharmacy Award – Dr. M. Lynn Crismon
This event is sponsored by H-E-B.
Event Details
Date and Time
Sat, Nov 12 2022, 4 - 7pm