Two of the College of Pharmacy's distinguished faculty in the Division of Health Outcomes and Division of Pharmacy Practice were recommended for promotion by President Hartzell due to their outstanding accomplishments in research, outreach and education. Leticia R. Moczygemba, Pharm.D., Ph.D., FAACP, FAPhA will assume the rank of professor and Kristin Janzen, Pharm.D., BCPS will become a clinical associate professor. Both promotions go into effect September 1, 2023.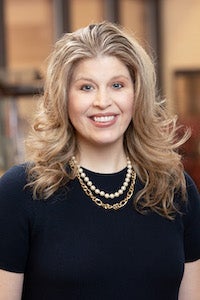 Dr. Moczygemba is Associate Director of the college's Texas Center for Health Outcomes Research and Education (TxCORE). Her research program focuses on working with communities and health-systems to mitigate health disparities by developing innovative, patient-centered interventions to optimize medication use and health outcomes. Guided by the principles of community-engaged research, she routinely uses qualitative and quantitative techniques, program evaluation and the science of quality improvement to advance the health of people experiencing homelessness, low-income adults and people living in rural areas by tailoring interventions to hard-to-reach groups using end-user input and feedback.
For the past 14 years, she has worked with communities and health systems, including federally qualified health centers, church-based organizations, pharmacies and community partners in Virginia, Texas and Florida, to mitigate health inequities by developing and testing multi-level interventions to optimize health outcomes. She is currently the Principal Investigator of a five-year, Agency for Healthcare Research and Quality (AHRQ) funded grant that aims to refine and test a community-based mHealth intervention, comprised of GPS and text messaging components, which aims to decrease emergency department use and hospitalizations among people experiencing homelessness.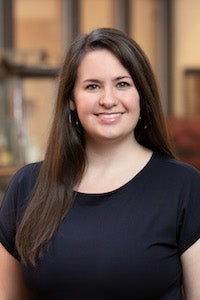 Dr. Janzen graduated from the UT College of Pharmacy and completed a combined PGY1 & 2 Pharmacotherapy residency at Butler University and Indiana University Health in Indianapolis, Indiana. Her teaching focuses on pharmacotherapeutics, clinical pharmacokinetics and application of knowledge to pharmacy practice. She maintains an active practice at Dell Seton Medical Center at the University of Texas in Internal Medicine, where she precepts fourth year Pharm.D. students and residents on academic internal medicine rotations.
She has been recognized for excellence in both didactic and experiential teaching and was awarded the College of Pharmacy Educator of the Year, the Austin-Temple-Waco Region Preceptor of the Year and Wm. Arlyn Koesel Preceptor of the Year Awards. Her research focuses on residency preparation, interprofessional education and core internal medicine disease states.
News category:
Research areas: