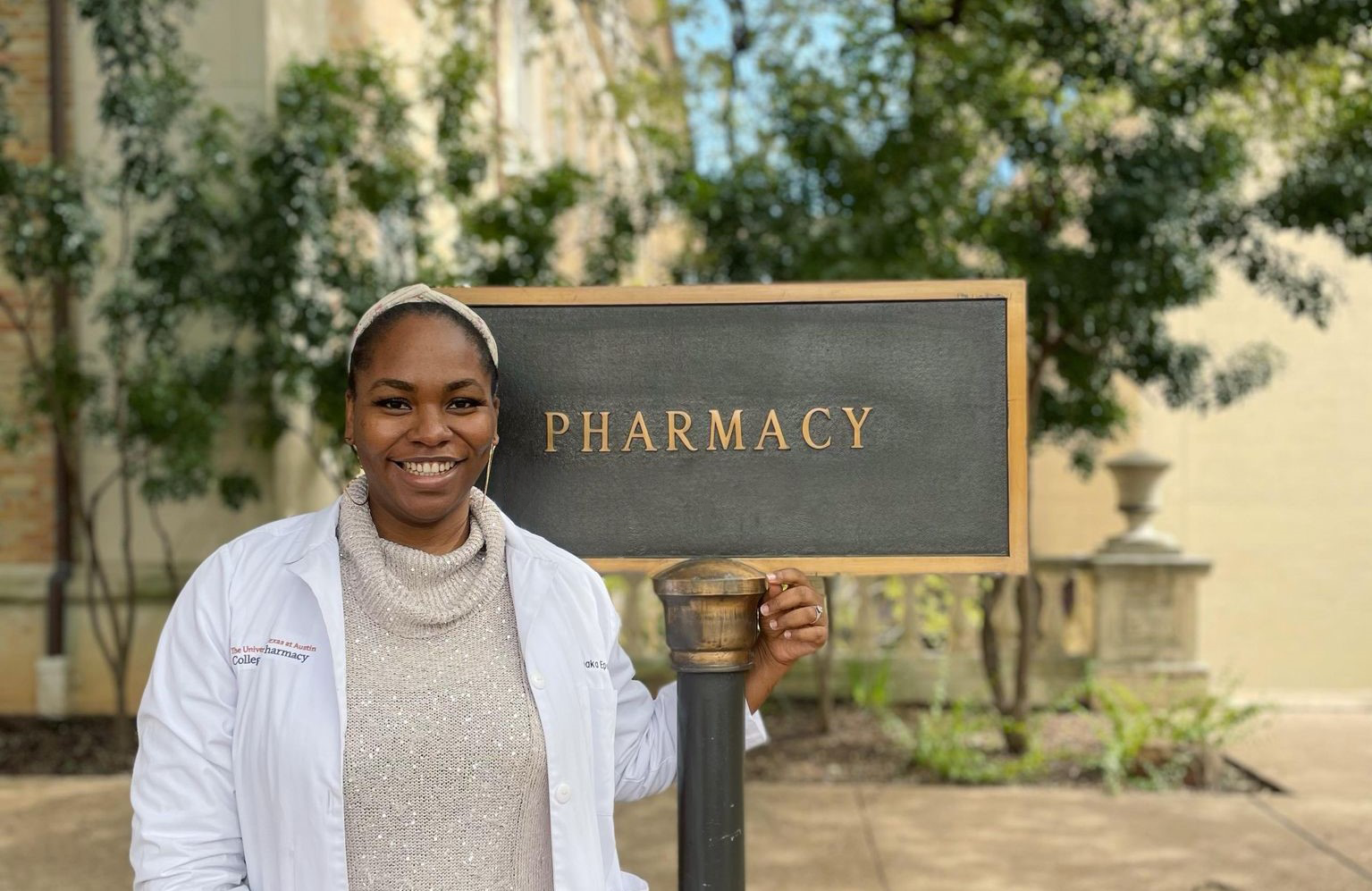 Introducing Pharm Fresh—a new blog series dedicated to spotlighting UT Pharmacy students who are making waves in their practice, accelerating new ways of thinking, building community and sharing their vision for remodeling the landscape of healthcare and the pharmaceutical sciences.
As part of Research Week 2022, the Office of Undergraduate Research (OUR) hosted the Longhorn Research Poster Session in the Texas Union Ballroom on April 20, 2022. Students presented more than 180 research posters on interdisciplinary topics ranging from art education to electrophysiology to history. Doctor of Pharmacy 2023 Candidate Amaka Epoh took second place with her poster entitled, "Future of 3D Printing in Personalized Medicine: A Cross-Sectional Study of Additive Manufacturing in Independent Compounding Pharmacies." We wanted to know more about Amaka's novel and unique research, the intersection of medicine and technology and how it felt to be awarded the URF Fellowship 2022. Here is what she shared with us:
You're passionate about the intersection of medicine and technology. Tell us more about that.
Technology isn't going anywhere—it is the future of the world. Technology provides very innovative and creative ways to solve the world's problems. Because I am passionate about healthcare, it is only pertinent that I understand and use efficient technologies to tackle healthcare problems.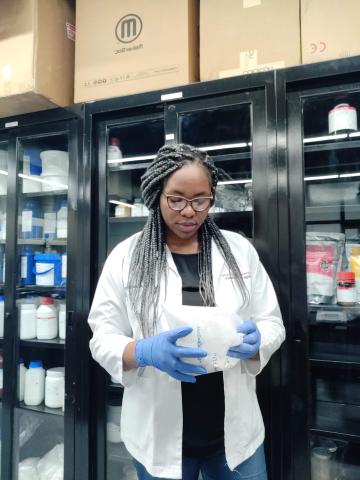 Can you share more about the work you've been doing on 3D printing of personalized medicines. What is important about this research?
I am working on developing a polypill that will help improve both adherence and personalization of medications in patients with Type II diabetes. The pharmaceutical industry cares a great deal about developing drugs to help cure existing and emerging disease states. I am interested in solving real-world problems patients are facing by improving the technologies that make the drug more accessible and patient-centric.
How have the PharmE3D Labs and UT Pharmacy community informed your growth as a researcher?
The PharmE3D lab has shown me that there is no limit to my imagination. Dr. Mo (Mohammed Maniruzzaman, Ph.D.) has been tremendous in guiding my efforts. The UT Pharmacy community enabled me gain first-hand experience with real-world problems through experiential programs. This in-turn informed my research interest.
Can you share more about your research on 3D printing of multi-drug containing medicines for Type II Diabetes?
This research aims at using 3D extrusion printing to combine formulations comprising of both extended and immediate-release existing antidiabetics and antilipidemic to form one polypill without altering the efficacy of any of the Active pharmaceutical ingredients. This polypill will demonstrate that complex medication regimes can be combined into a single tablet. Thus, potentially improving medication adherence by decreasing pill burden.
Do you have any suggestions for incoming student pharmacists who would like to undertake research in this space?
Just start, do not get stuck in the phase of inertia because you are looking at the whole picture. There is no one giant step that does it, it's a lot of little steps.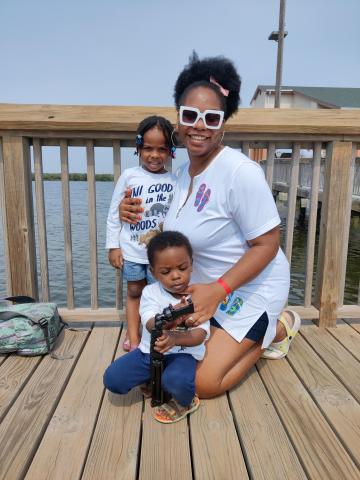 Congratulations! You were recently awarded the URF Fellowship 2022. What did that mean to you?
This fellowship gave me a boost of confidence to keep on keeping on. I have been working hard on my research project while managing being a student and this fellowship is a reminder that my work matters.
Student pharmacist by day, _______ by night. Do you have a side passion or hobby you particularly enjoy or unwind with?
Student pharmacist by day, mom adventurer by night! I love to explore, discover new places and travel with my two beautiful toddlers.
---
This news article is a part of a new, ongoing series. Explore more profiles below:
More Pharm Fresh profiles coming soon.