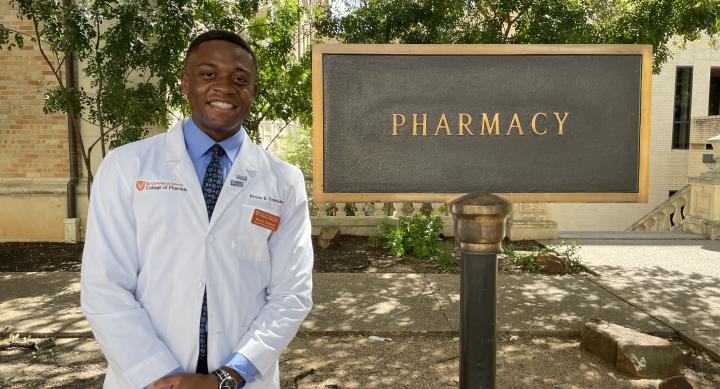 Check out the latest edition of Pharm Fresh—a new blog series dedicated to spotlighting UT Pharmacy students who are making waves in their practice, accelerating new ways of thinking, building community and sharing their vision for remodeling the landscape of healthcare and the pharmaceutical sciences.
Ask his peers and supervisors and they'll tell you: Bruno Onwukwe is a force. A second-year student pharmacist and Vice President of the 2022-2023 UT-NCPA Executive Board with entrepreneurial spirit, a passion for community-building and budding leadership skills, Bruno works hard and makes each day count. We wanted to know more about his participation in the Lester Entrepreneurial Scholars Program, why the intersection of pharmacy and clinical services is so important to him and where he get his inspiration and energy from. Get to know Bruno in his own words below.
First off, your peers and supervisors have noted that you have an amazing outlook on pharmacy and life in general. Where does this zest come from?
I believe a significant portion of this "zest" comes from how I was raised. My parents have always taught me to have a positive outlook on life and strive to succeed in my passions. It's easy to feel down or focus on the negative aspects of life as a busy pharmacy school student. It happens with me too, but I always remember that "this day, too, shall pass;" there's more to this experience than complaining about everything that does not go as intended. Eventually, you keep yourself stuck in that toxic cycle; it is not a good mentality. I am joyful for this life given to me and aim to make the most out of it every day. Like my dad always says: "life is good."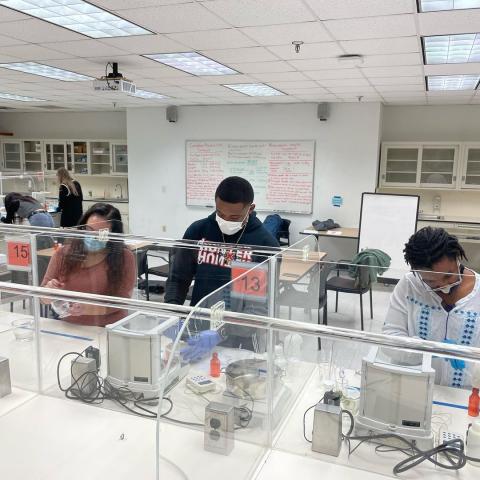 You're passionate about the intersection of pharmacy and clinical services. Tell us more about that.
Pharmacy encompasses more than simply clearing queues and meeting work metrics. Clinical services are becoming more and more present in the profession. We, as future pharmacists, must be aware of this and implement it in our practice. In pharmacy school, we are not only taught drugs but also disease states, treatment guidelines and other clinical skills necessary to practice our profession to its highest potential. The knowledge we carry is invaluable in any setting; we need to realize this and showcase our value to other healthcare professionals, the institutions/companies we work for and, most importantly, our patients.
You are currently serving as the Vice President of the 2022-2023 UT-NCPA Executive Board. What does this role mean to you and how will this experience propel you forward?
Serving as Vice President of the 2022-2023 UT-NCPA Executive Board is a rewarding experience. It allows me to give back to the organization that has helped shape my career interests as a P1. UT-NCPA introduced me to compounding, a niche practice unique to pharmacists, and the possibility of independent pharmacy ownership. Moreover, I have met incredible figures in the world of community pharmacy who have offered me wisdom and guidance as I forge my career pathway.
Realizing how much UT-NCPA has provided me in my short time here at the college, I intend to help other pharmacy students recognize the opportunities that await them through involvement in UT-NCPA. Hopefully, next year I may serve as UT-NCPA's President and continue to do what I have been doing within the organization. I believe the rest of this year and the next will lay a solid foundation for me to excel as a pharmacy owner in the future.
What are some healthcare or research experiences that you will never forget?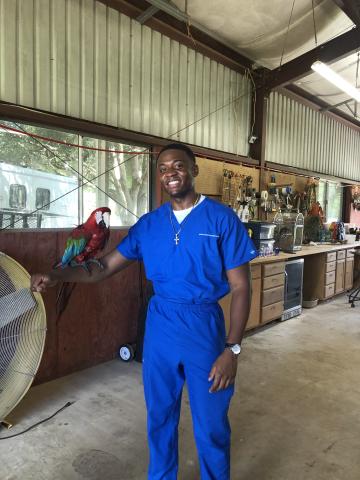 I started working at an inpatient behavioral hospital earlier this year and each day is a new experience. I constantly learn from the pharmacists, nurses and psychiatrists on site. One experience I will never forget pertains to the recent lorazepam injection shortage. The pharmacy was running low on supply and our distributor had them on backorder. Needing an emergency-use injectable supply for patients, the pharmacist put me in charge of conducting a drug literature evaluation to determine the best alternative to lorazepam injections for agitated patients.
My findings were presented and approved in a meeting presided over by the pharmacy manager, chief nursing officer and medical director among other professionals. This experience was the first time I felt my pharmacy education pay off in a professional setting. I continue to deepen my knowledge, so I may leave a positive impact in any work setting I partake.
What excites you most about the future of healthcare and the pharmaceutical sciences?
Drug innovation has always been the most exciting prospect to me of what is in store for the pharmaceutical sciences. The pharmaceutics class offered during my first year as a pharmacy student highlighted the intricacies of drug design and reflected the endless possibilities of new drug discoveries and modifications to existing drugs. Human ingenuity knows no bounds; we will continue to see new therapeutic agents to treat old and new diseases.
Your entrepreneurial interests drove you to apply to and partake in the Lester Entrepreneurial Scholars Program. What has been the highlight of the program for you so far?
The Lester Entrepreneurial Scholars Program has been more fulfilling than I initially intended going into my P2 year. The program does an excellent job of cultivating the mind of an entrepreneur within you. I was taken aback by how little I knew about entrepreneurship—there are so many things taken into consideration pushing an idea or innovation to market.
Currently, I am in a group that tracks the timeline of the biologic Semglee® (insulin glargine-yfgn), the first FDA-approved interchangeable biosimilar insulin product, from its biologics license application (BLA) to marketing approval in multiple countries. A large chunk of our research focused on identifying the features of the product, its benefits and its advantages over other products in the market. As mentioned, the journey has helped me form an entrepreneurial mindset and has made me more interested in current products and services.
In a perfect scenario what career related step/event would you love to be a part of?
The perfect career step for me is my involvement in combining pharmacy services and clinical services in a single facility, vertically integrating healthcare and reducing the socioeconomic barriers patients face when accessing it. This facility would run on the mission of promoting compassionate patient-centered care through interprofessional collaborative practice between physicians, pharmacists, nurses and other healthcare professionals, serving as a model of what healthcare should be at every level.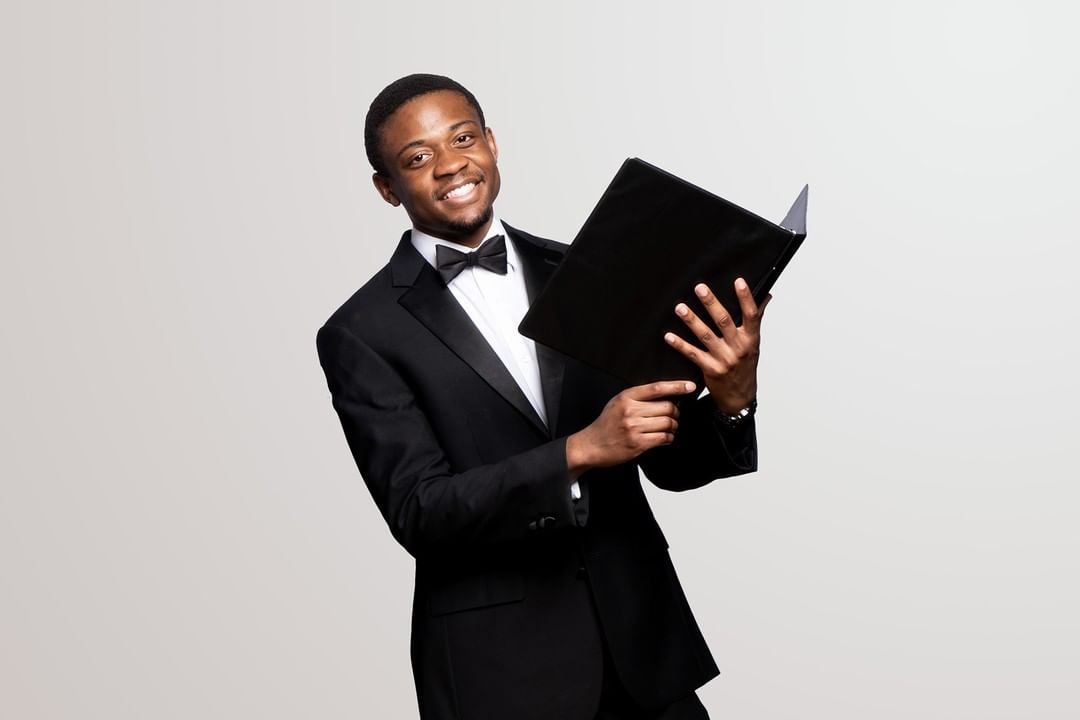 After you've hung up your white coat for the day, do you have a side passion or hobby you particularly enjoy or unwind with?
After a long day, I enjoy exercising. Being physically fit helps tremendously in staying healthy and improving one's self-esteem. I also enjoy fishing with family and friends, though I admit I am not particularly good at it.
Most importantly, singing is the one true passion I have had since I was a kid. I first joined a choir during my senior year of high school and instantly fell in love with the hobby. Music has a way of speaking to one's soul and unites many people of different backgrounds. As a college freshman at this university, I joined the University Chorus and the University Catholic Center choir. I still sing in both ensembles today as it helps me get through the stresses of being a pharmacy school student. Singing is my drug, pun intended, and my love for it grows with each passing day.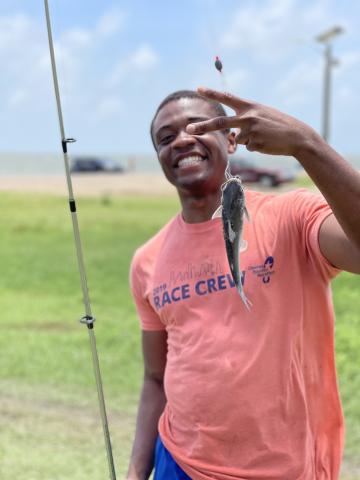 What advice would you give a prospective Texas Pharmacy student?
The best advice I can give is to not be afraid to put yourself out there. Don't be afraid to ask questions, meet new people and be challenged in your understanding of the world. This is how you grow as a person physically, mentally, emotionally and spiritually. It can be uncomfortable at first, but life does not wait for you to become comfortable.
Seize the day before you lose the opportunities presented to you because it is ultimately up to you to advocate for yourself and make yourself known before you can advocate for others. Moreover, do not forget what is most important to you. While career aspirations are admirable, never forget about the loved ones you are sharing this journey of life with.
---
This news article is a part of a new, ongoing series. Explore more profiles below:
More Pharm Fresh profiles coming soon.