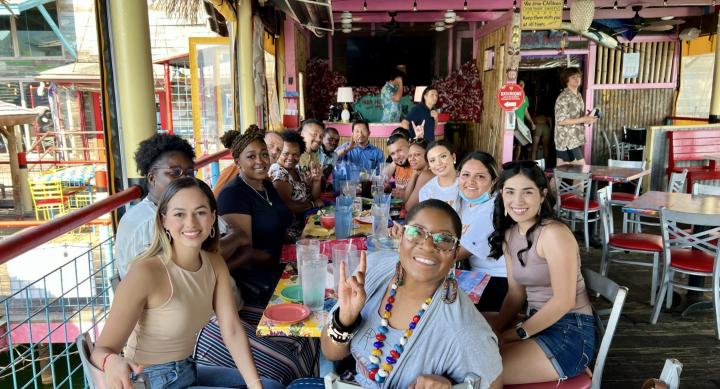 June and July on the Forty Acres. The throngs of students on Speedway thin out, the roar of the burnt orange crowd echoing from the stadium dulls, even the cafes opt to shutter their windows early. At first glance, the campus seems uncharacteristically quiet. A closer look, however, reveals that there's plenty going on—especially at the College of Pharmacy.
This summer, the office of Diversity, Equity, Accessibility, and Inclusion (DEAI), led by Dr. Skyller Walkes, recent Assistant Dean of Diversity and Inclusion, hosted two intensive summer research programs: Project Engage Pharmacy Program (PEPP) Camp and the Leadership Through Engagement For the Advancement of Diverse Educational Research (LEADER) Program. With a goal to cultivate a culture of care for every individual within our college and the communities we serve, these programs demonstrate a commitment to providing a supportive and collaborative approach to student success by creating greater opportunities for students from minoritized groups, specifically students from Texas' historically Black colleges and universities (HBCUs) and Hispanic-serving institutions (HSIs).
"When addressing diversity, equity, inclusion and accessibility efforts, sometimes people can forget that individuals are unique and must be uniquely understood in order to bring their unique gifts and experiences with them to spaces where they are encouraged to thrive," notes Dr. Walkes, "simply having the space exist and expecting them to thrive isn't enough. The connections must be cultivated, and the talent fostered with intentional care and authenticity."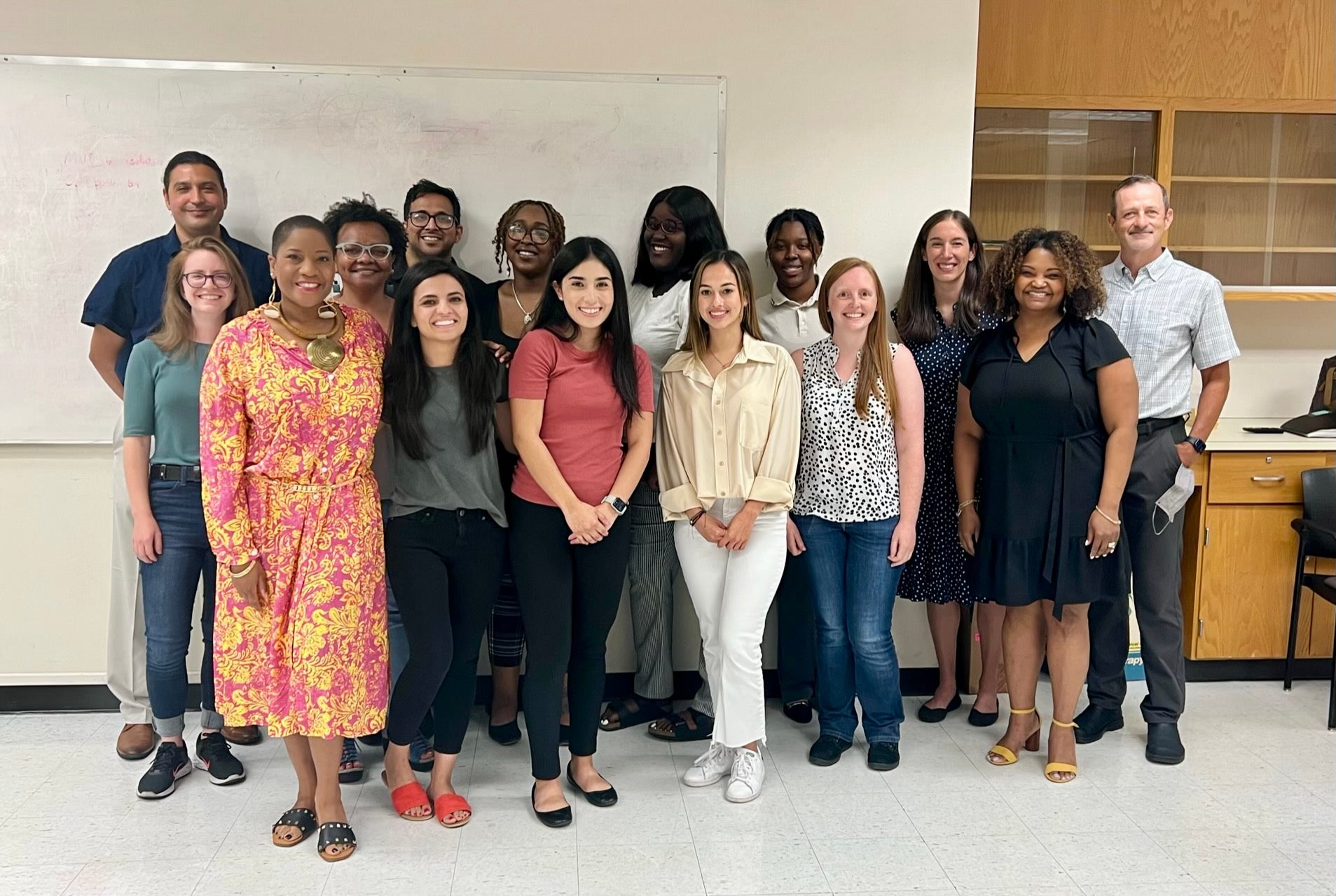 PEPP Camp
In June, UT Pharmacy held its third Project Engage Pharmacy Program (PEPP) Camp. Historically underrepresented minority/undersupported communities and first-generation students with an interest in the health professions and/or biomedical sciences were invited to apply. Selected participants immersed themselves in Longhorn life on the Forty Acres: bunking in dorm rooms, visiting cultural centers and identity-centric/friendly spaces and enjoying 'Phamily' dinners.
"It has been a blessing to be here! I am truly thankful and appreciate your time, advice, and the feedback that y'all have provided us. Truly an amazing experience that I will take back home to use for my future." – Student Participant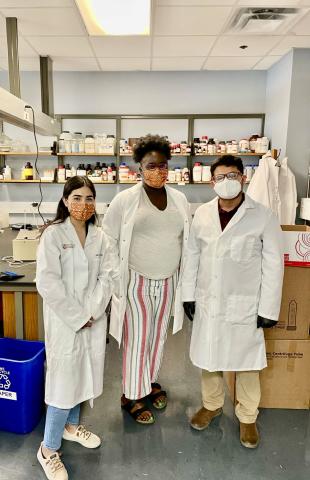 The focus of the three-day camp is to explore the diverse field of pharmacy and all that UT Pharmacy has to offer. This includes visits to different types of pharmacy practice environments, getting hands-on and behind-the-scenes tours of the College of Pharmacy facilities and learning from practicing pharmacists and current pharmacy students. Faculty and staff provide peer-to-peer mentorship and skill-building opportunities including Admissions processes and requirements sessions, resume/CV review seminars and an "Interview Day" simulation.
The LEADER Program
"Be a research innovator in the LEADER Program"—this was the call that went out students considering a future STEM Ph.D. degree when applications opened for the Leadership Through Engagement For the Advancement of Diverse Educational Research (LEADER) Program earlier this year. Many students applied to take part in this highly competitive program; five innovators were admitted to the nine-week on-campus experience.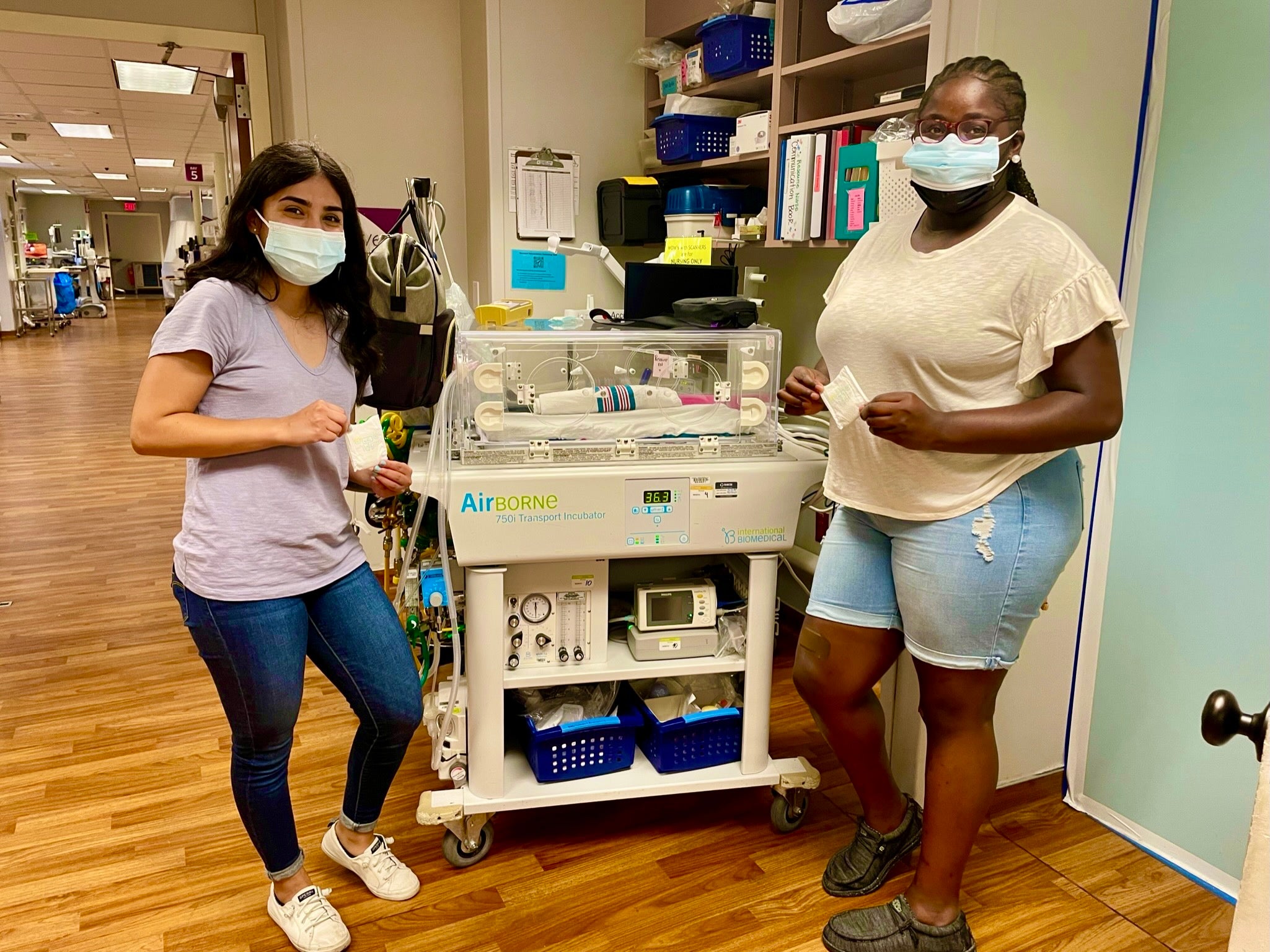 The LEADER Program provides rising junior or senior undergraduate students from Texas' historically Black colleges and universities (HBCUs) and Hispanic-serving institutions (HSIs) the opportunity to receive "hands-on" laboratory experiences and techniques and gain fundamental research skills.
The program was borne of Dr. Walkes' vision to not only address the limited pipeline challenges of attracting diverse talent to The University of Texas at Austin College of Pharmacy, but also germinated authentically from of her innately understood needs and reflections on her own experiences as a historically underrepresented scholar. 
"Dr. John Richburg and I enthusiastically presented this idea to Provost Sharon Wood because I was aware of her passion for building relationships through similar efforts with minority-serving institutions. Having the support of leadership who understand the core of the philosophy behind this first of its kind initiative was essential," shares Dr. Walkes.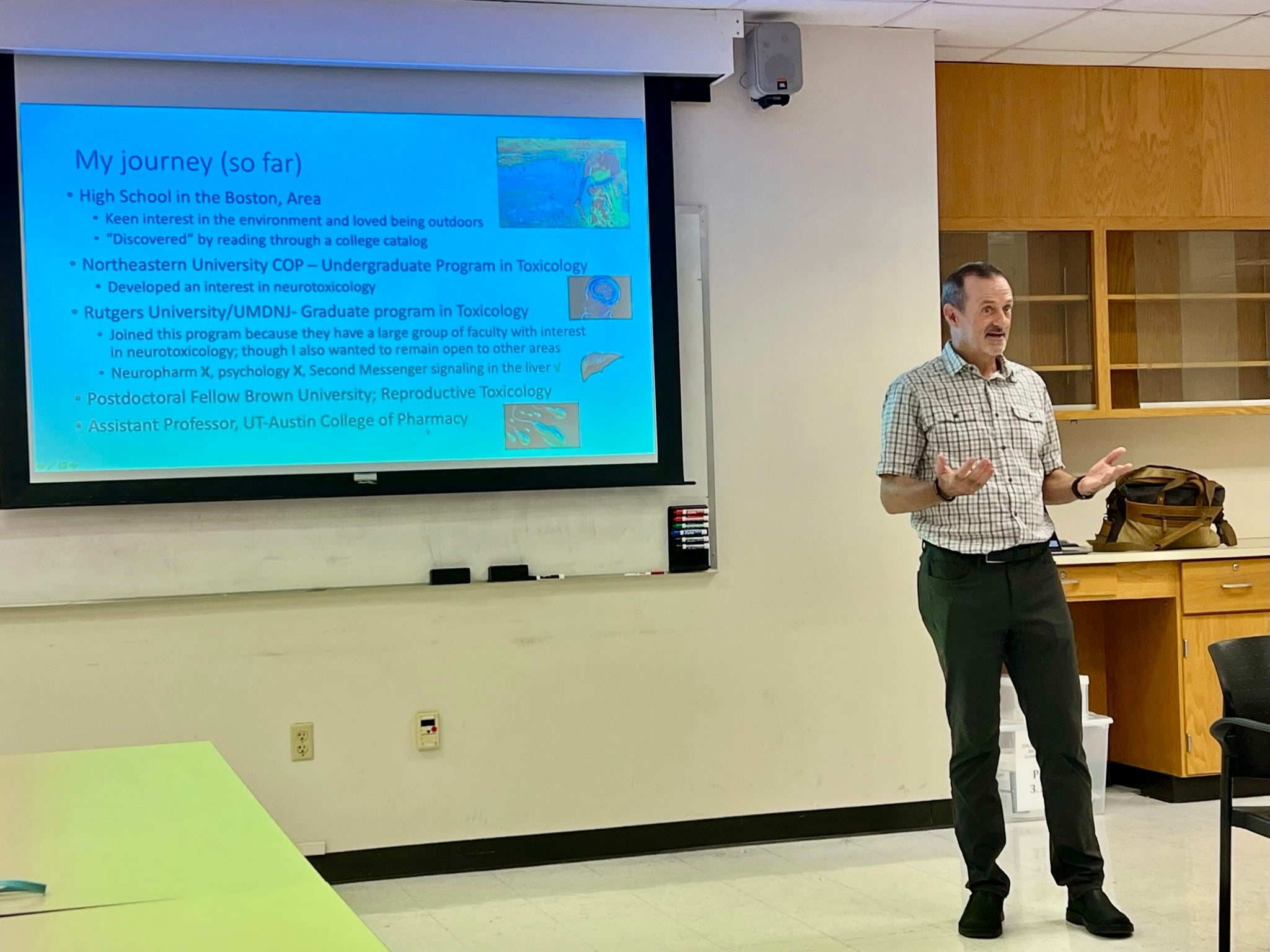 Early on, Dr. Walkes and Dr. Richburg went to San Antonio's St. Philip's College and met with President Loston and then President Pierce-Burnett of Austin's Huston-Tillotson University together to establish relationships with Texas Pharmacy. The San Antonio division now does monthly Day in the Life talks with the St. Philip's College students because of this established relationship. Dr. Walkes then traveled independently across the state to Texas College, Jarvis Christian University, UT Rio Grande Valley, Prairie View A&M University, Texas Southern University and Paul Quinn University. From this magnanimous effort, LEADER was born.
"It's always a pleasure to support the young mind driving the future of healthcare." - Faculty Mentor
Importantly, high-impact mentorship is a foundational pillar of the LEADER Program. "Dr. Richburg as my incredibly supportive co-creator, Dr. Ghosh as the faculty lead, Cristina Tejeda our DEAI Sr. Coordinator and the talented faculty mentors and research staff that committed to the LEADER program all came open with a heart of service and care to facilitate real change in a way that will hopefully have lasting impact," notes Dr. Walkes.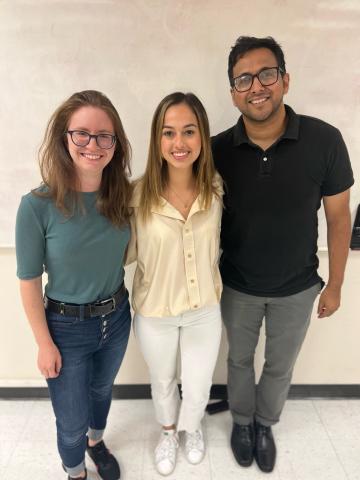 Participating faculty mentors come from several of the college's divisions including Health Outcomes, Pharmacology and Toxicology and Molecular Pharmaceutics and Drug Delivery, and have demonstrated experience training and mentoring undergraduate students. Specifically, this program provides student mentoring and coaching from the director, Associate Professor Dr. Rana Ghosh, as well as Dr. Skyller Walkes, who served as the Assistant Dean of Diversity and Inclusion for the College of Pharmacy and, Dr. John Richburg who serves as the Associate Dean of Research and Graduate Studies.
Several invited presenters provide various professional development and career topics such as Best Practices for Graduate Program Applications, to help guide the participants along their personal career explorations. At the conclusion of the summer program, each student presents their work in a poster session held on campus. The goal of the program, as well as the PEPP Camp, is to create access to higher education and the field of pharmaceutical sciences and increase applications submitted by students from Texas HBCUs and HSIs into the graduate programs associated with the College of Pharmacy.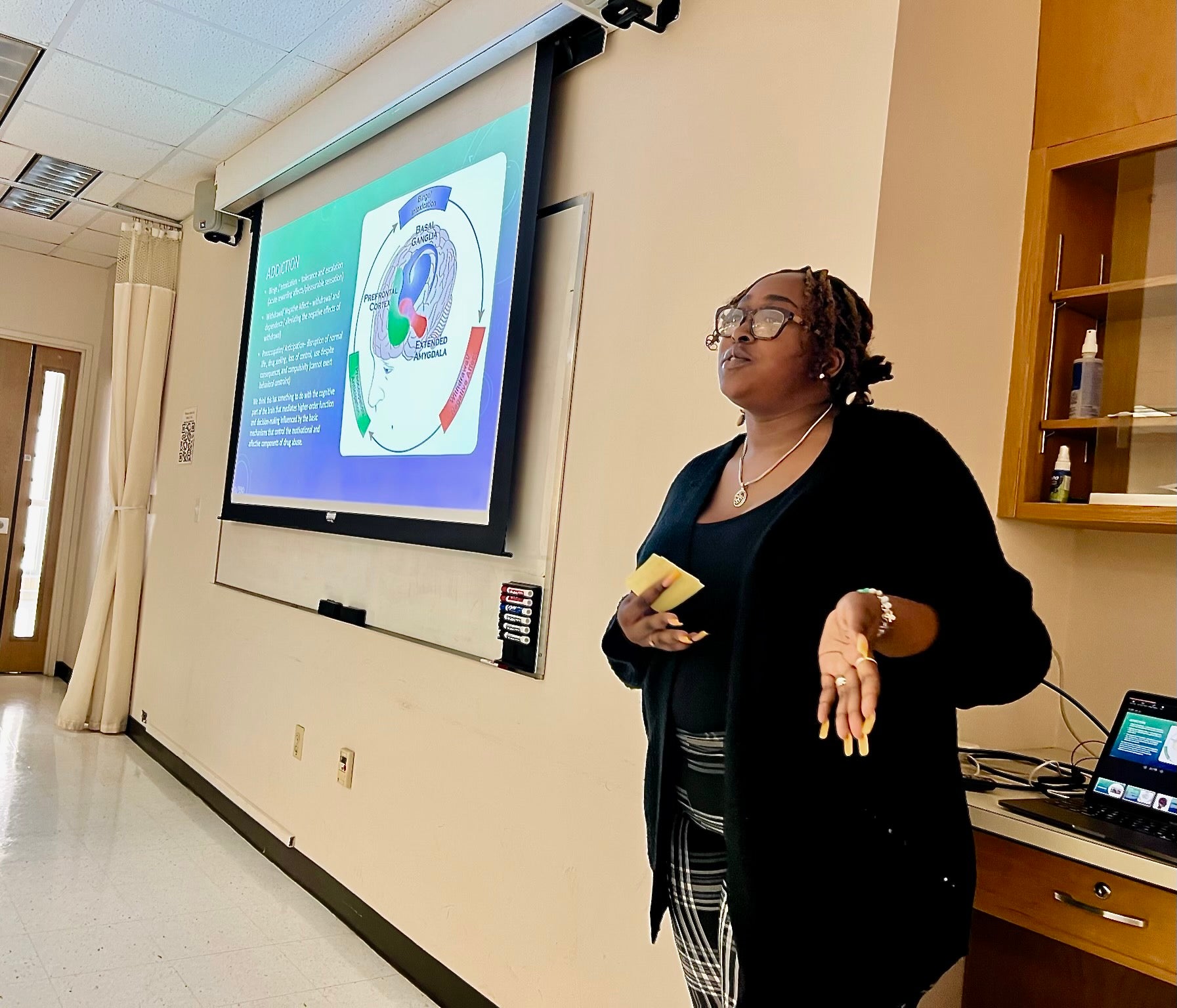 DEAI Efforts & Our UT Pharmacy Community
"There is no prescriptive blueprint for this effort. It must be a genuine marriage of the heart work and the head work," insists Dr. Walkes, "that's essentially what so many misunderstand about DEAI efforts. It's not a numbers game or a strategy to be employed. Reducing it to such perfunctory assessment is harmful." Rather, she notes that, actions must be authentically informed and the intentions of all involved must be genuinely committed to advancing positive change for all learners and subsequent opportunities to grow. Dr. Walkes' programs and initiatives, such as PEPP and LEADER, have created an impact that will be felt at the college for a long time, providing a solid foundation for our DEAI efforts and priorities as we move into the future.