Dr. Richard Wilcox, professor of pharmacology and toxicology, has been named Educator of the Year for the College of Pharmacy.  The announcement was one of several teaching awards to college faculty announced recently at the student-sponsored awards ceremony.
Other honorees included:
Carla Van Den Berg, teaching excellence award for P1 curriculum.
Jamie Barner, teaching excellence award for P2 curriculum.
Laurajo Ryan, teaching excellence award for P3 curriculum.
Hannah O'Mary, teaching assistant excellence award
Lucas Hill, IPPE preceptor.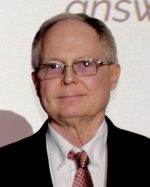 Educator of the Year – Dr. Richard Wilcox
Richard Wilcox, professor of neuropharmacology, first joined the college faculty in 1979.  Over the course of his approximately 40 years in education, he has focused on the basis of neurological and psychiatric disease.  He has been recipient of four teaching awards as well as an advising award.
He teaches in the Pharmacotherapy III course and facilitates PT labs in both spring and fall.  In addition, he teaches graduate courses in neuropharmacology and biomedical pharmacology covering topics including seizures, Parkinson's, Alzheimer's, schizophrenia, major depressive disorder, bipolar disorder, insomnia, anxiety disorders and post-traumatic stress disorder, attention deficit/hyperactivity disorder, and addictions plus basic science for dopamine, norepinephrine and serotonin.
"I love helping students learn," he said, "especially seeing how what they learn about model diseases can be applied to other diseases that they will study on their own.  I love seeing how they can put together complex information, integrate both preclinical and clinical data, and synthesize it all into an informed treatment plan, but I most love seeing them enjoy learning."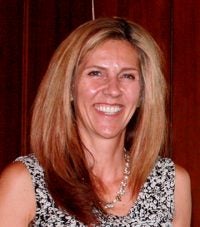 P1 Teaching Excellence Award – Dr. Carla Van Den Berg
Dr. Van Den Berg, an associate professor of pharmacology and toxicology, teaches a new course in the first-year curriculum titled "Normal Physiology, Pathophysiology and Drug Targets."  Her research focuses on growth factor signaling in breast cancer and intracellular kinases in breast cancer metastasis.
"Implementing new courses can be difficult at times, but the faculty felt this was an important change in the first year of the curriculum," she said.  "I have been extremely impressed with how constructive the pharmacy students have been in helping me improve the course throughout the year.  It's definitely been a team effort and very rewarding for me to work with both the students and faculty.  This type of effort makes me especially grateful for the P1 students' teaching recognition."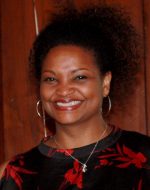 P2 Teaching Excellence Award – Dr. Jamie Barner
Dr. Jamie Barner, professor of health outcomes and pharmacy practice, teaches a second-year class on pharmacy and the U.S. health care system.  Her research interests include examining the impact of pharmacy services on patient outcomes, understanding factors that affect health care utilization and outcomes, and examining factors associated with medication adherence.  She serves as chair of the Division of Health Outcomes and Pharmacy Practice.
"One of my favorite rewards as a faculty member is when students are able to apply what I have taught them to real world issues," she said.  "One of my active learning exercises involves identifying patient assistance programs for a fictitious "Uncle Ben" who has difficulties paying for his prescription medications.  I have had many students share with me that they used what they learned in this exercise to aid a patient, family member or even themselves.  I really am honored and appreciate the students who took the time to submit a nomination."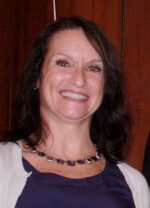 P3 Teaching Excellence Award – Dr. Laurajo Ryan
Dr. Ryan is a clinical associate professor in the Division of Pharmacotherapy in San Antonio.  She practices in the area of adult internal medicine, primarily in the acute treatment of the hospitalized patient.  Her principal interests include diabetes, nutrition and cirrhosis.
"The clinical material the students must learn during their P3 year is particularly difficult, so being selected to receive the P3 teaching excellence award is a testament to the dedication our students have for both learning and to their future patients," she said.  "I am very honored and humbled."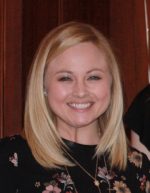 Teaching Assistant Award – Hannah O'Mary
Hannah O'Mary is a graduate student studying with Dr. Zhengrong Cui.  In fall 2016, she served as a teaching assistant in the biopharmaceutics course and in spring 2017 worked with the integrated basic and applied pharmacokinetics course.
"I am still very honored and surprised by this award," she said.  "I certainly did not except it."
Regarding her work as a teaching assistant she continued, "I find it rewarding because I remember what it's like to be a student in this program and I can relate to the students' experiences.  These students are my future colleagues in the field, so it's really neat to play some small role in their education and future contributions to pharmacy."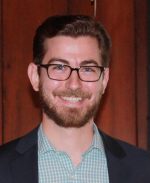 IPPE Preceptor Award – Dr. Lucas Hill
Dr. Hill is a clinical assistant professor of health outcomes and pharmacy practice.  He joined the college faculty in 2015.  At the college, Hill is director of the Operation Naloxone Service Learning Program.  He instructs classes including Non-prescription Pharmacotherapeutics II and the Pharmacotherapeutics III Addiction Module.  He is co-director of the Foundations for Interprofessional Collaborative Practice.
"I was honored to be recognized by our outstanding student pharmacists and to see quotes from their heartfelt nominations," he said.  "Collaborating with them to develop and implement Operation NWilcaloxone has been the greatest joy of my professional life!"