Experiential Education Regions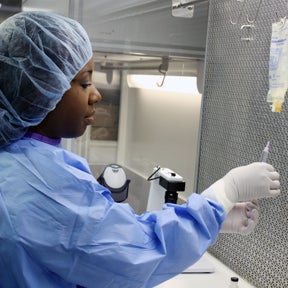 The University of Texas at Austin College of Pharmacy is proud to provide students with experiential education opportunities across the state of Texas and beyond. During the P1 year, students are assigned to one of our 5 regions for their P3 and/or P4 Advanced Pharmacy Practice Experience (APPE) rotations.
Each region has its own unique attributes with diverse pharmacy practice facilities, while maintaining consistency in core rotation experiences. Our regions are:
Austin/Temple/Waco (P4)

San Antonio (P3 and P4)

Galveston/Houston (P4)

Dallas/Ft. Worth (P4)

Rio Grande Valley (Available upon request)
Region Information
Region Assignments
The number of positions available in each of the college's experiential regions varies depending upon contractual arrangements with practice facilities. Positions are limited in the Austin/Temple/Waco region; therefore, most students are assigned to pharmacy practice experiences in geographic areas other than Austin/Temple/Waco.
As part of the region assignment process in the P1 year, students may rank all available regions in order of preference. Assignments are made via a computer-generated random number sequencing process that considers student preferences. The timing of this process allows students to make housing and other arrangements once assignments are made. Attending the University of Texas at Austin College of Pharmacy does not imply you will be attending class and living in Austin, Texas, for 4 years.
Overview of Locations for Coursework, IPPEs, and APPEs
P1 - All students complete coursework and IPPEs in the Austin metro area.
 
P2 - All students complete coursework and IPPEs in the Austin metro area.
 
P3 - Students complete coursework and IPPEs in San Antonio or Austin metro areas.

*IPPEs start as early as May immediately following the P2 year.
 

P4 - Students complete APPEs in the Dallas/Fort Worth, Houston/Galveston, San Antonio, Austin, or Rio Grande Valley metro areas.
Each region is overseen by Experiential Learning Faculty, including the lead regional director and regional coordinators. Please see more specific information in our region details folder.