Attaining a quality pharmacy education does not come without cost, so the College of Pharmacy has worked in partnership with generous donors to establish a wealth of scholarship opportunities.  
Approximately 85% of our students received some form of financial assistance from UT Austin's Student Financial Services and/or the College of Pharmacy. 
Students: watch this helpful video about "Paying Your Tuition Bill with Financial Aid".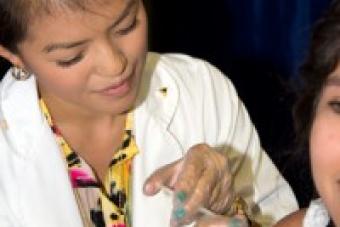 Eligibility & Application
Klinck Family Loan Funds
Scholarship Endowments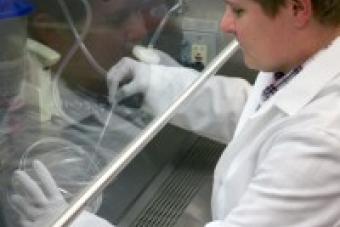 Eligibility & Application
Matthews Scholarship
Scholarship Endowments
Pharm.D. Tuition
When using the Tuition at UT Austin site:
Select appropriate residency status
Select Level: Professional
Select Program: PharmD
Adjust the slider for enrollment hours
The tuition rate for the upcoming 2021-22 academic year can be found at Tuition at UT Austin.  All mandatory fees are wrapped into this flat-rate tuition amount.
The tuition for fall 2021/spring 2022 will be $10,774 per semester (for Texas Residents)
The tuition for fall 2021/spring 2022 will be $24,620 per semester (for Nonresidents)
---
Financial Support
Federal Financial Assistance
We encourage students to pursue various financial avenues to assist in paying for tuition and cost-of-living expenses. For a large population of our student body financial assistance is provided by federal funding by submitting a FAFSA application to the Federal Student Aid Office.
If you apply for financial aid, please do not forget to submit your FAFSA by the priority deadline of January 15th for your anticipated acceptance year.
The Office of Federal Student Aid at the U.S. Department of Education will provide our financial aid office (Office of Student Financial Services) to begin the processing of calculating your financial aid package.  The types of financial aid you may be awarded are based on graduate sources and limits.
Pharm.D. students have typically been awarded one or more of the following types of graduate awards:
University Tuition Grant: up to $1,500.00 annually; all students not guaranteed this grant
Federal Direct Unsubsidized Loan (standard): up to $20,500.00 annual* maximum
Federal Direct Unsubsidized Loan (health professions): up to $12,500 annual* maximum
Federal Direct Graduate PLUS Loan (cost of attendance minus financial aid)
* The annual loan cycle overs the start of the academic fall semester through the end of summer semester.
---
UT Austin College of Pharmacy Scholarship
This scholarship is not available to first-year incoming Pharm.D. students.  The opportunity to apply for College of Pharmacy scholarships will occur during your first (P1) year.  Students who are awarded a College of Pharmacy scholarship will have it applicable to their second (P2) professional year.