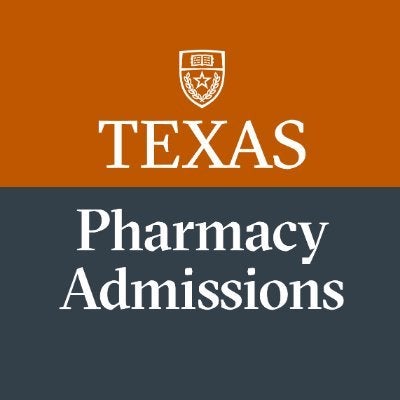 There will be limited availability contacting us via phone.  Scheduling an appointment (phone/virtual chat) or emailing us is recommended.
Email address:
pharmdadmissions@austin.utexas.edu
Phone:
512-471-1737
Appointment:
Schedule a phone/virtual appointment
Campus location:
College of Pharmacy Admissions Office
The University of Texas at Austin
PHR 5.112 Student Affairs/Admissions Suite
2409 University Ave., Stop A1900
Austin, TX 78712-01200
The UT Austin College of Pharmacy is temporarily suspending pharmacy school tours and in-person appointments.
 
Admissions Team
Director of Pharm.D. Admissions, Advising, and Recruiting

Academic Advising Coordinator