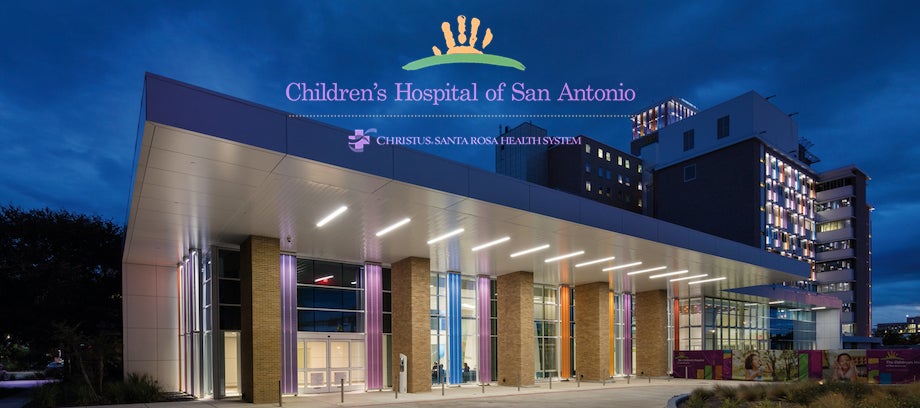 Department of Pharmacy
333 North Santa Rosa Street
San Antonio, Texas 78207-3198
Fax: 210-704-4312
Aspen Wall, PharmD
Pharmacy Residency Director
aspen.wall@christushealth.org

Marc Flynt, PharmD
Residency Program Coordinator
marc.flynt@christushealth.org
CHRISTUS Santa Rosa Health System (CSRHS) is one of the top healthcare organizations in South Central Texas and has hospitals located on four campuses. The Children's Hospital of San Antonio campus is San Antonio's first freestanding children's hospital located in the heart of downtown San Antonio. Founded in 1869 by the Sisters of Charity of the Incarnate Word of Houston and San Antonio, CHRISTUS Santa Rosa is a Catholic, faith-based, nonprofit health and wellness ministry dedicated to extending the healing ministry of Jesus Christ and providing the highest quality medical care and services available. In February 2013, CHRISTUS Santa Rosa, Baylor College of Medicine, and Texas Children's Hospital began to work in collaboration to ensure that the children of San Antonio and South Texas will have access to world-class pediatric care.
The pharmacy department at The Children's Hospital of San Antonio is continuing to expand its services throughout the hospital. We offer 24 hour inpatient services and have decentralized pharmacy services during the week in the neonatal and pediatric intensive care units, hematology/oncology, emergency department, general pediatric floors, and antimicrobial stewardship. We have built relationships with University of Texas at Austin College of Pharmacy and the University of the Incarnate Word Feik School of Pharmacy which serve to benefit both the regional hospitals and the residents.
The PGY1 Pharmacy Residency, established in 2002, is an ASHP-accredited program based in a pediatric hospital with two positions offered each year. The residency program incorporates many aspects of clinical pharmacy practice by offering a broad spectrum of experiences. Residents have the opportunity to participate in a wide variety of services including pharmacokinetics, formulary management, medication safety programs, and continuous quality improvement initiatives. Rotations are four to six weeks long and tailored to the resident's interest. Required rotations during the residency year include pediatric critical care, pediatric hematology/oncology, neonatal intensive care, general pediatrics, pediatric emergency medicine, and infectious disease. Elective rotations include but are not limited to academia, obstetrics/gynecology, family medicine, transplant, or outpatient pediatric clinics i.e. pulmonology, endocrine. Our residents are expected to present pharmacy research at the national, state, or local level, including the annual PPAG (Pediatric Pharmacy Advocacy Group) Spring Conference. The residents also have the opportunity to obtain a teaching certificate through UT College of Pharmacy and are encouraged to become pharmacy preceptors once all requirements according to the Texas State Board of Pharmacy are met.
For additional information, please refer to The Children's Hospital of San Antonio Pharmacy Residency website.
Residency Details
PhORCAS Application Deadline
Requirements
Doctor of Pharmacy Degree from an ACPE accredited pharmacy school
Complete institutional Human Resource pre-employment screening process
A strong interest in clinical hospital pharmacy practice
Stipends and Benefits
Lab coat with embroidered name
Desk space with personal computer
Medical, dental, and life insurance options
Paid Time Off (PTO): 14 days
Travel stipend to required pharmacy meetings