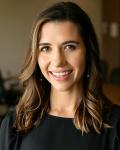 Erin Ohman, PharmD, BCACP
PGY1 Community-Based Residency Program Director
Clinical Specialist, Community Care, Southeast Specialty Clinics
Department of Pharmacotherapy and Pharmacy Services 
University Health 
4502 Medical Drive, MS 102-1 
San Antonio, TX 78229-4493
Office: 210-358-5648
Erin.Ohman@uhtx.com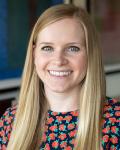 Kelli Sims, PharmD
PGY1 Community-Based Residency Co-Coordinator
Clinical Pharmacist, Community Care, Texas Diabetes Institute
Department of Pharmacotherapy and Pharmacy Services
University Health 
4502 Medical Drive, MS 102-1 
San Antonio, TX 78229-4493
Office: 210-358-7553
Kelli.Sims@uhtx.com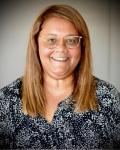 Sherra Gardner, PharmD, BCACP
PGY1 Community-Based Residency Co-Coordinator
Lead Clinical Specialist, Community Care, Southwest Clinic
Department of Pharmacotherapy and Pharmacy Services
University Health 
4502 Medical Drive, MS 102-1 
San Antonio, TX 78229-4493
Office: 210-358-5001
Sherra.Gardner@uhtx.com
University Health, in collaboration with The University of Texas at Austin College of Pharmacy, is pleased to offer a Postgraduate Year 1 (PGY1) Community-Based Pharmacy Residency (ASHP-Accreditation pending) position for July 1 – June 30 of the upcoming residency year. This 12-month program has a unique focus on transitions of care and ambulatory care practice within different settings including community, primary care, and specialty clinics. Candidates must have received a PharmD degree from an accredited college of pharmacy and have a strong desire to strengthen clinical, academic, research, and leadership skills.
University Health is a nationally recognized academic health system and network of more than two dozen primary care, specialty, and preventive and school-based health centers. In partnership with UT Medicine San Antonio, University Health is consistently recognized as a leader in advanced treatment options, new technologies, and clinical research. 
University Health Women's & Children's hospital, opening in Fall 2023, is the first of its kind in South Texas, housing an advanced Level IV maternity center, Level IV NICU, pediatric emergency department, and Women's Center for OB/GYN emergencies.
University Health provides healthcare for families close to home at our clinic locations, including the Robert B. Green Campus, Texas Diabetes Institute, and other neighborhood clinics across the community. University Health is committed to meeting the needs of our growing community to ensure access for all to the high quality, affordable care they need and deserve.
Over the past two decades, University Health has grown its ambulatory network, which now includes six pharmacies, two accredited specialty pharmacies, and more than 30 primary, specialty and urgent care centers across the community. 
For more information, please visit the University Health Residency Webpage.
The University of Texas at Austin and its affiliated institutions are an Equal Opportunity/Affirmative Action Employer.  Qualified women and minorities are encouraged to apply.  Security sensitive; conviction verification conducted on applicant selected.
Application Requirements
Three letters of recommendation
Official college of pharmacy transcripts
Letter of interest/intent
Requirements
U.S. citizenship or permanent residency
Completion of an ACPE-accredited Pharm.D. Degree program
Participation in the ASHP Resident Matching Program
Eligibility for Pharmacist Licensure in the State of Texas
Stipend
As full-time employees of UHS, residents receive a competitive annual stipend of $57,000 plus excellent employee benefits. Residents are also appointed as Clinical Instructors with The University of Texas at Austin College of Pharmacy.