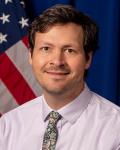 Brendon Hogan, Pharm.D., BCPP
PGY2 Psychiatric Pharmacy Residency Program Director
Clinical Pharmacy Manager – Mental Health and Pain
Central Texas Veterans Health Care System
Pharmacy Service (119T)
1901 Veterans Memorial Drive, Temple, TX 76504
Phone: (254) 987-9283
Fax: (254) 743-0020
Email: brendon.hogan@va.gov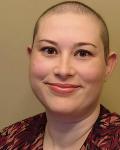 Leah Rickert, Pharm.D., BCPP
PGY2 Psychiatric Pharmacy Residency Program Coordinator
Clinical Pharmacist Practitioner – Mental Health
Central Texas Veterans Health Care System
Pharmacy Service (119T)
4800 Memorial Dr, Waco, TX 76711
Phone: (254) 981-8714
Fax: (254) 743-0020
Email: leah.rickert@va.gov
PGY2 Program Overview
The PGY-2 Psychiatric Pharmacy Residency program conducted by Central Texas Veteran's Health Care System (CTVHCS) in Temple, Texas, is accredited by the American Society of Health System Pharmacists (ASHP), in partnership with The University of Texas at Austin College of Pharmacy (UTCOP). The residency program offers a one-year residency designed for pharmacists interested in specializing in the care of patients with psychiatric and neuropsychiatric disorders, offering mental health clinical experience in inpatient, outpatient, and residential treatment settings.
Residents have the option of completing a Teaching and Leadership Fellowship program through The University of Texas at Austin with a certificate awarded upon successful completion. Residents also can receive training and certification in Battlefield Acupuncture (BFA), Alpha Stim®, and H-Wave® during the residency year. Upon completion of the Psychiatric Pharmacy Residency, the resident will be well-equipped to establish or expand upon a successful psychiatric pharmacy practice, as well as sit for the Board-Certified Psychiatric Pharmacist (BCPP) exam.
This program is affiliated with the University of Texas at Austin College of Pharmacy (UTCOP), and an Academic Training Program is available through UTCOP.  Upon successful completion, a teaching certificate is awarded at the end of the year. Residents will also have the opportunity to co-precept IPPE/APPE pharmacy students and PGY1 residents during the year as available.
Program Requirements for Completion
The University of Texas at Austin and its affiliated institutions are an Equal Opportunity/Affirmative Action Employer. Qualified women and minorities are encouraged to apply. Security sensitive; conviction verification conducted on applicant selected.
Training
Required Rotations:
Orientation

Mental Health Clinic (MHC)

Inpatient Acute Psychiatry

Pharmacy Management
Longitudinal Rotations:
Pharmacy Resident Outpatient MHC – 1 day/week

Clinical Pharmacy Consultation Services

Academia: Teaching, Education, and Dissemination of Knowledge

Residency Project
Selective Rotations:
Domiciliary Residential Rehabilitation Treatment Program (DRRTP)

Waco Residential Rehabilitation Treatment Programs (RRTP)

Pharmacy Pain Management Clinic

Outpatient Substance Use Disorder (SUD) Clinic
Elective Rotations:
Primary Care Mental Health Integration (PCMHI)

Geriatric psychiatry

Women's Mental Health

Pharmacy Benefits Management

Pain Management, Opioid Safety, and Prescription Drug Monitoring (PMOP)

Additional elective rotations may be available based on resident interest and preceptor availability.
Residency Details
Location: Temple-Waco-Austin, Texas
Number of Position: 2 Residents
Appointment Term: 52 weeks
Applicant Qualifications
Doctor of Pharmacy (PharmD) degree from an accredited school or college of pharmacy, or a Bachelor of Science (BS) or Master of Science (MS) degree and equivalent training or experience

Active licensure to practice pharmacy in any State, Territory, Commonwealth of the United States (i.e., Puerto Rico), or the District of Columbia

United States citizenship with proof of naturalization if naturalized

Participation in the ASHP Residency Matching Program

Completion of or in process of completing an ASHP accredited or candidate-status PGY1 residency

Review eligibility requirements

Immunized following current CDC guidelines for healthcare workers to protect themselves, other employees and patients while working in a healthcare facility.
Application Instructions
Application instructions can be found at the following website: http://www.ashp.org/phorcas.
Residents will be selected through National Matching Services.
ASHP Code: 74024
NMS Code: 638066
Application Deadline: January 8th
Additional information can be found in the residency program brochure.
Stipend
Attractive benefits package
Health insurance is available